DUBAI, United Arab Emirates: Offering a sensorial escape and reimagined tranquillity, The St. Regis Dubai, The Palm officially introduces its esteemed Iridium Spa.
Paying homage to the world of spectacle and glamor at the vibrant Iridium room at The St. Regis New York, Iridium Spa offers a singular sanctuary for the extraordinary designed for indulgence and defined by joie de vivre.
Home to the second Iridium Spa in the Emirates, The St. Regis Dubai, The Palm's signature spa boasts six treatment suites and respective ladies' and gentlemen's relaxation areas, along with spa facilities including, a sauna, and steam room. From lush surrounds to precious ingredients prized for their healing benefits, every aspect of the spa sanctuary is custom created to captivate the heightened senses and committed to delivering pure decadence.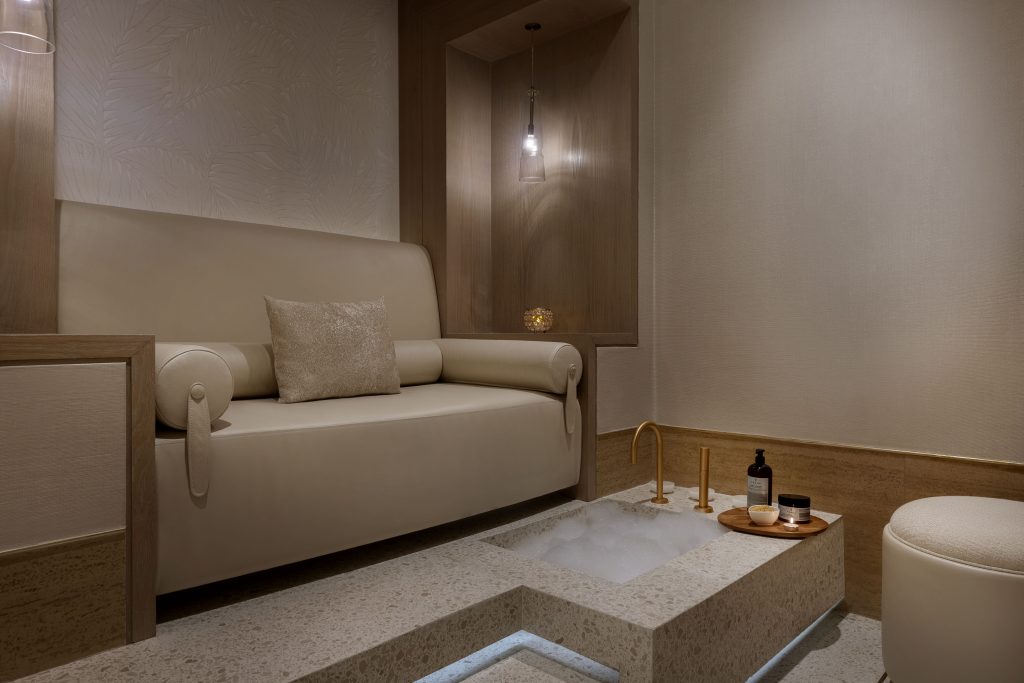 The spa menu features an exceptional range of treatment options, complete with specialized experiences that incorporate its core partnerships with leading wellness brands, AMRA Skincare and Sothys.
AMRA is an exclusive, sustainable luxury skincare brand offering scientifically proven wellness solutions and cutting-edge formulations. With innovation at its core, each treatment is designed specifically for modern-world skincare concerns and leverages the power of scents and aromas. Sothys is a research driven brand that combines impeccable technology with an outstanding experience for the senses. This year, the brand celebrates its 75th anniversary, representing decades of delivering French excellence and pristine wellness to the luxury spa industry.
With treatments designed to target the mind, body and soul, the distinct spa menu is split into five sections along with an array of enhancements and finishing touches: Caroline's Collection, paying homage to the matriarch's passion for innovation, refinement and vibrancy, Massage, offering curated and bespoke experiences with a choice of three sensory escapes, Body, marrying classic body treatments with elegant innovation, Face, offering high performance, high precision, clinically proven facial treatments suitable for both men and women alike, and Men, a collection of perfectly balanced treatments devised to focus on relaxation, luxury and tension release.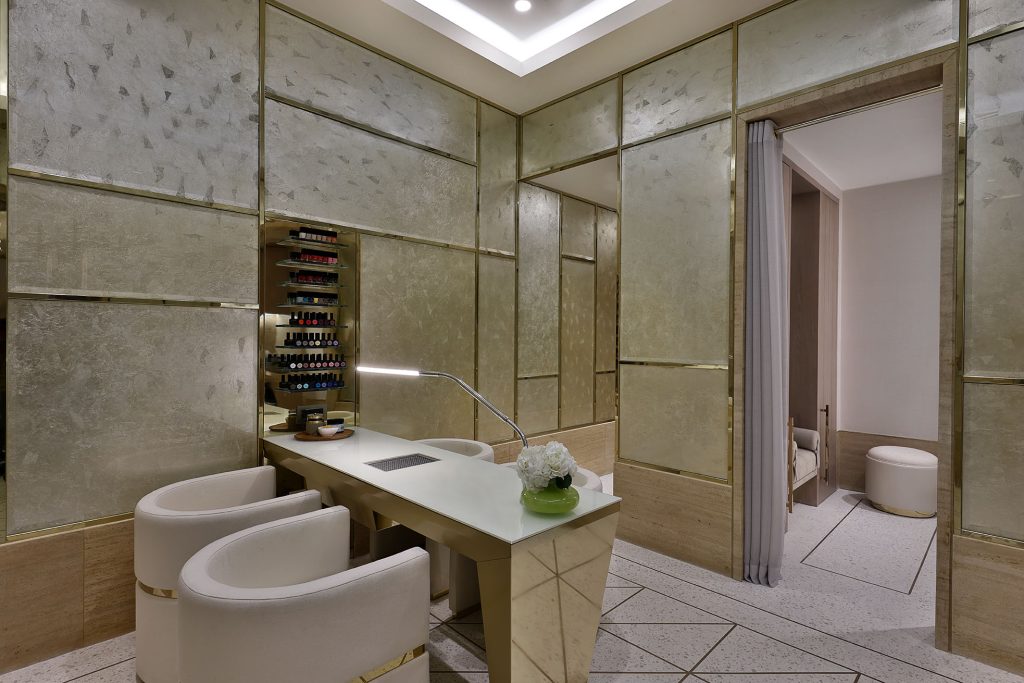 Experience a rare retreat at Iridium Spa with its signature treatments including Serenity, Sound Therapy, and The 400. Using AMRA Iridium Hot Stones and The St. Regis Signature Body Oil, the Serenity treatment is intended to ignite the senses and instil a deep sense of relaxation by hydrating the skin and nourishing both mind and body. From Caroline's Collection, Sound Therapy is a 60-minute energy balancing treatment which uses Tibetan Singing Bowls to enhance energy fields through the resonating sounds and vibrations. The treatment aims to stimulate positive energy flow whilst spreading harmony throughout the entire body.
Inspired by the gilded age of New York High Society and performed with Sothys products, The 400 is a 150-minute face and body experience which elegantly and stylishly combines the rarest ingredients for a sensorial escape. The treatment features a body reviving granita scrub followed closely by an aromatic full body massage and finished with a triple active facial for youth, plumping and radiance.
To deliver a wholesome experience, each guest is welcomed with a cleansing beverage prior to their service and treated to a foot bath to ground the body and invite deeper relaxation. Each ritual ends with a full-body stretch, allowing guests to feel revived and refreshed. Iridium Spa at The St. Regis Dubai, The Palm is located on Podium 2 and open daily from 10:00 am to 10:00 pm for treatments and access to spa facilities.