Dubai is known for its upscale dining scene, and Jolly's Indian International Restaurant located at DMCC is no exception. As soon as you step inside the restaurant, you're transported into a world of luxury, with its regal ambiance and elegant furniture. The restaurant's decor is so stunning that it's definitely Instagrammable, making it the perfect spot to capture some amazing foodie photos.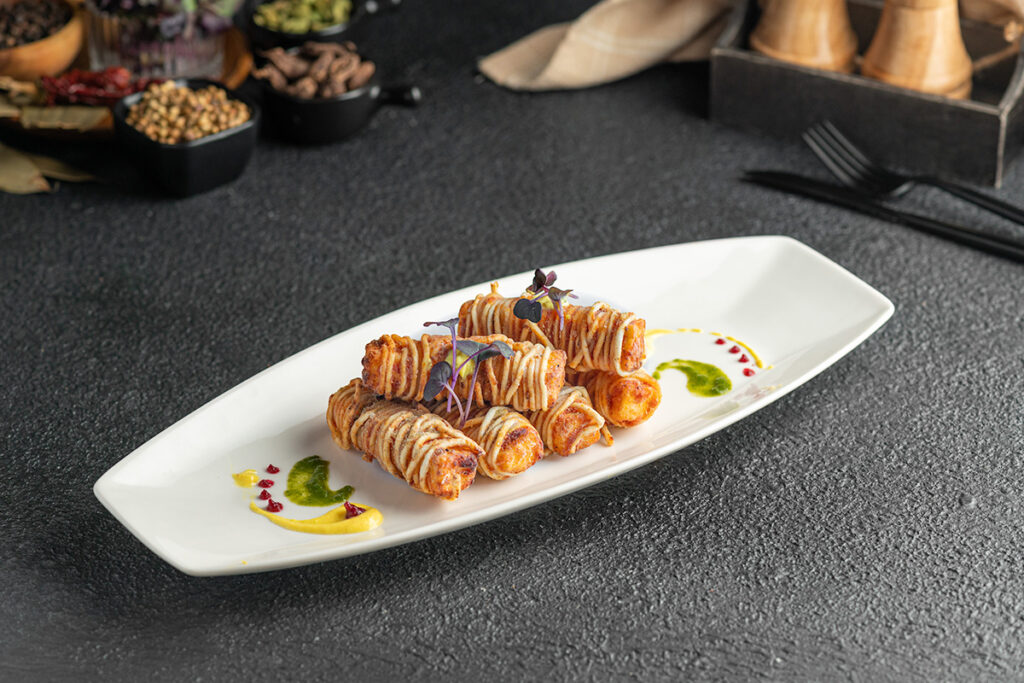 On my recent visit to Jolly's, I had the pleasure of trying a range of dishes from their menu, and each dish was a delightful culinary experience. I started off with the Vegetarian Platter, which was an assortment of vegetarian appetizers. However, the star of the platter was the Dhaga Paneer. The paneer was soft and fresh, and the crispy exterior gave it the perfect texture. The Vegetarian Platter was an excellent way to start the meal and set the tone for the rest of the dishes to come.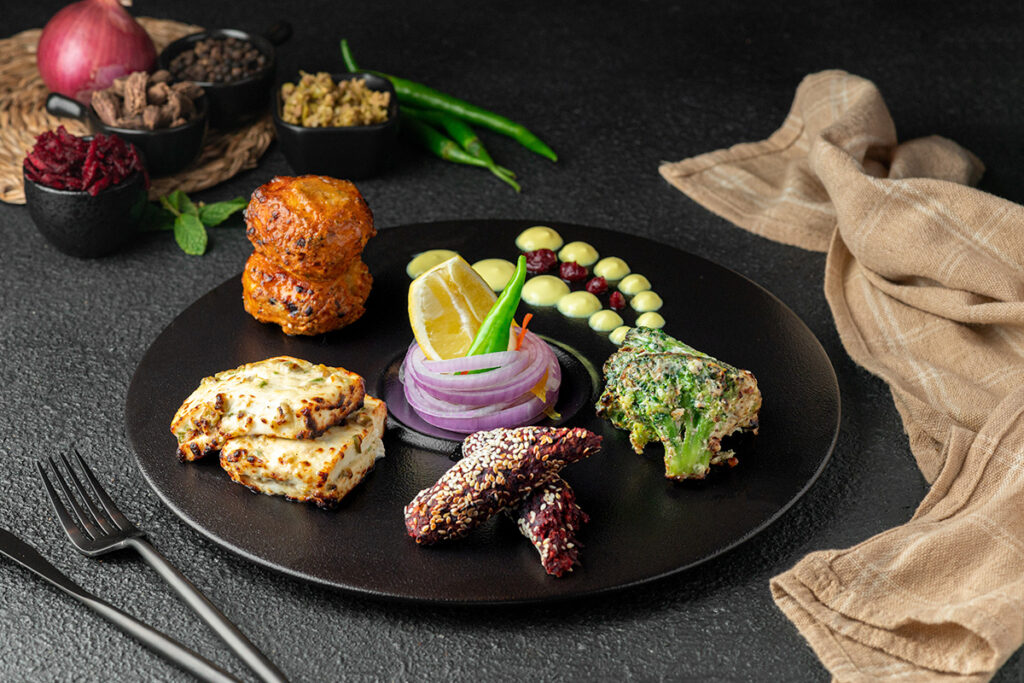 Next, I tried the Spinach Badami Shorba, a creamy soup made with spinach and almonds. The soup was warm, comforting, and flavorful, and the almond added a nice crunch to the creamy texture of the soup.
Moving onto the main course, I tried the Dilkush Kebab, which was made with grated purple carrot and beetroot and selected spices, baked on a skewer. The kebab was a unique dish, and I had never tried anything like it before. The grated carrots and beetroot gave the kebab a slightly sweet flavor, which was perfectly balanced with the spices. The kebab was tender and juicy, making it one of my favorite dishes from the menu.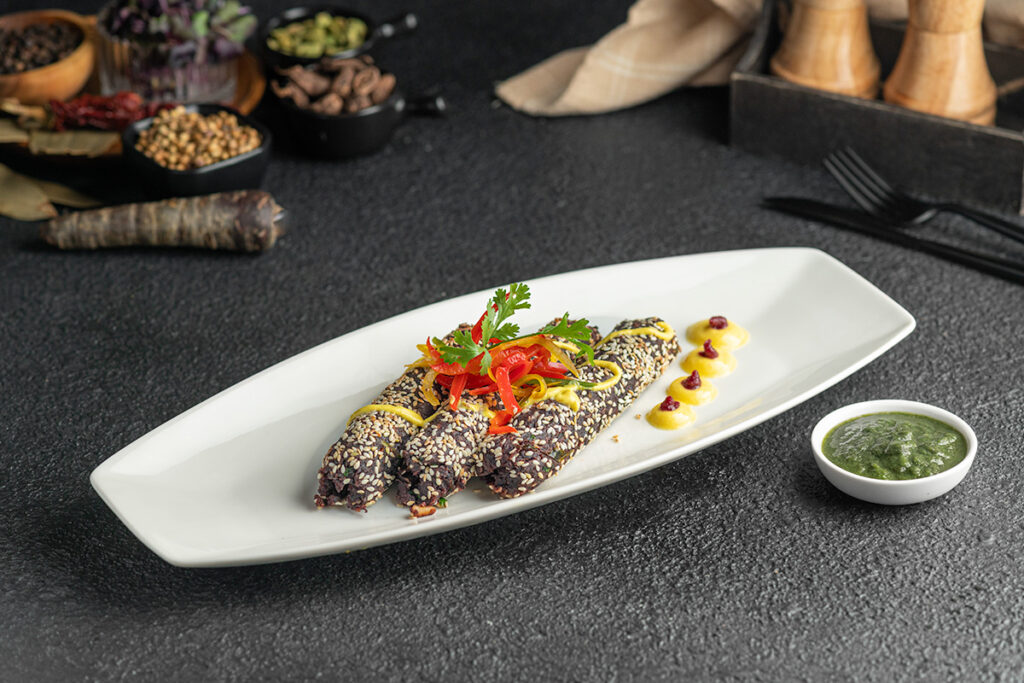 The Kolkata Mutton Biriyani was another standout dish. The rice was cooked perfectly, and the mutton was cooked to perfection, which was tender and succulent. The biriyani had a beautiful aroma of spices that was both fragrant and flavorful.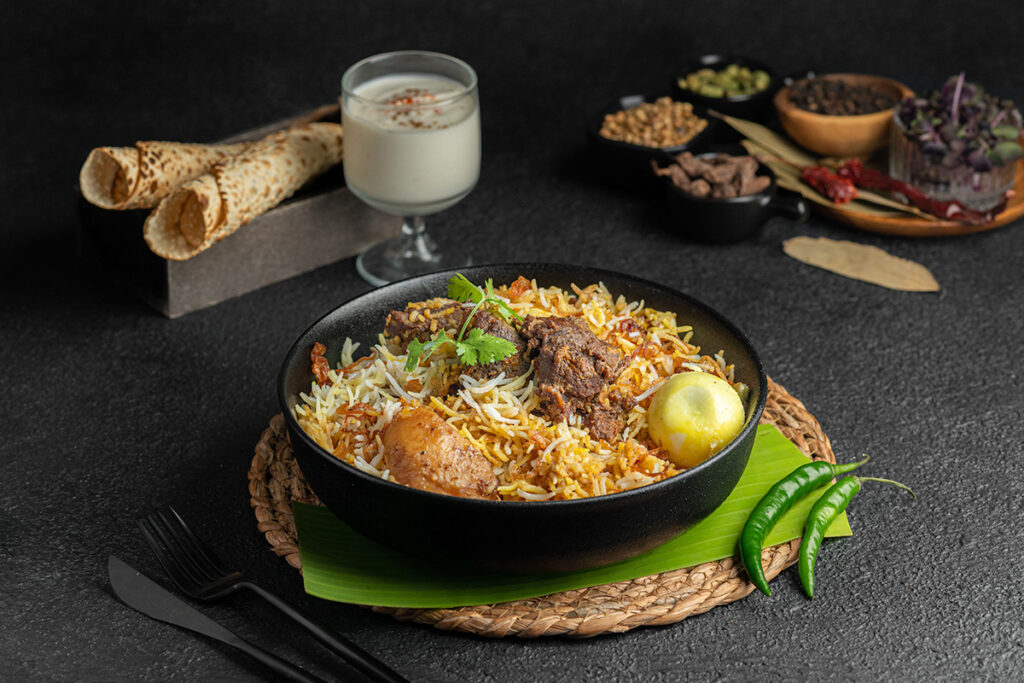 Lastly, I tried the Gosht Rezala, a mild and creamy lamb curry. The lamb was cooked perfectly, and the sauce was well-balanced, with the right amount of spices and cream. It was a lovely way to end my meal.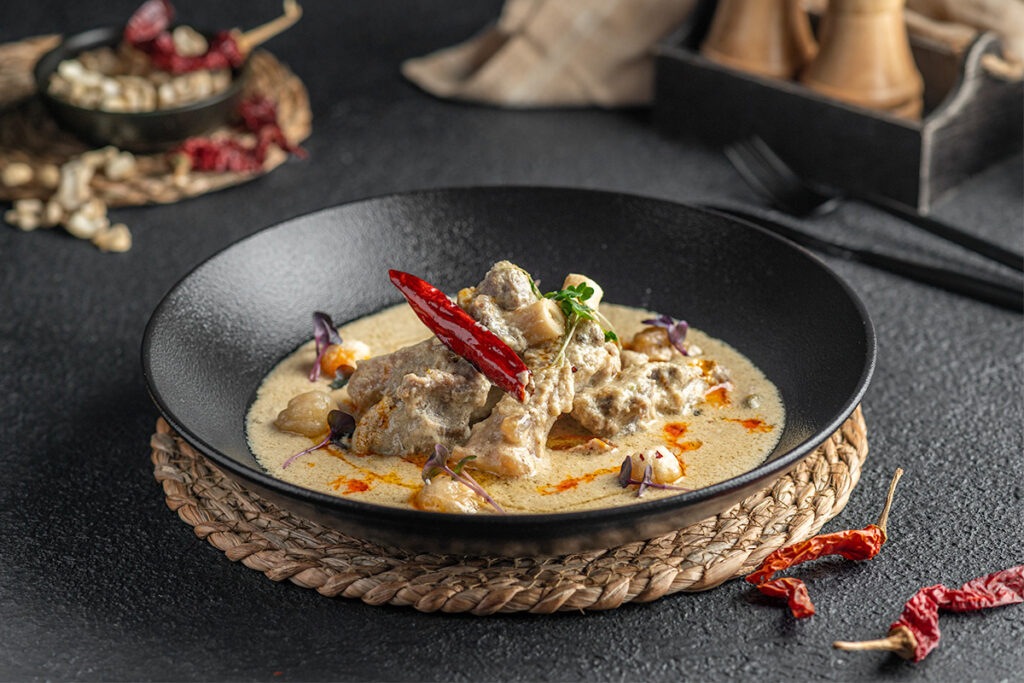 Overall, my dining experience at Jolly's Indian International Restaurant was nothing short of excellent. The food was exceptional, the service was prompt and friendly, and the ambiance was luxurious. I would highly recommend visiting Jolly's and trying the dishes I had, especially the Dhaga Paneer and the Dilkush Kebab. Jolly's has definitely become one of my favorite Indian restaurants in Dubai, and I cannot wait to return for more culinary delights.