On December 31, 2021, the Knights of Rizal (KOR) Emarat Dubai Chapter conducts the Commemoration and Anniversary of the Martyrdom of Dr Jose P. Rizal coinciding with the Knighting Elevation and Awarding Ceremonies of New Postulants and deserving EDC Knights at Hyatt Place, Dubai.
The event was attended by Honorable Renato Duenas Jr, Consul General of Dubai, Vice Consul Paola Belle D. Ebora and Labor Attache Atty John Rio A. Bautista of POLO OWWA.  The main sponsors of the event who played a vital role in support of the Commemoration Ceremonies are Filinvest, Filipino Institute, Kainan Restaurant and Beauty Pyxis.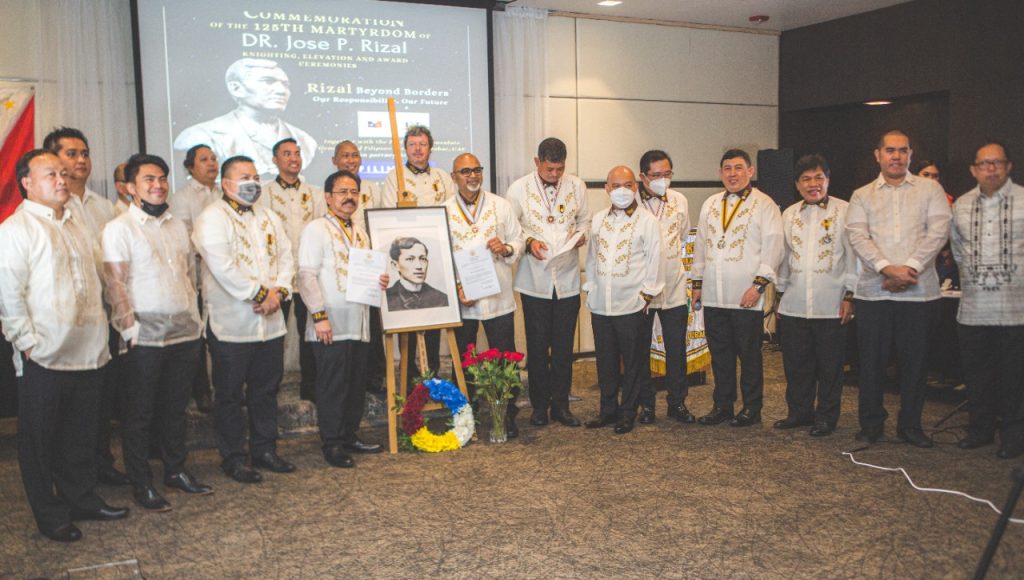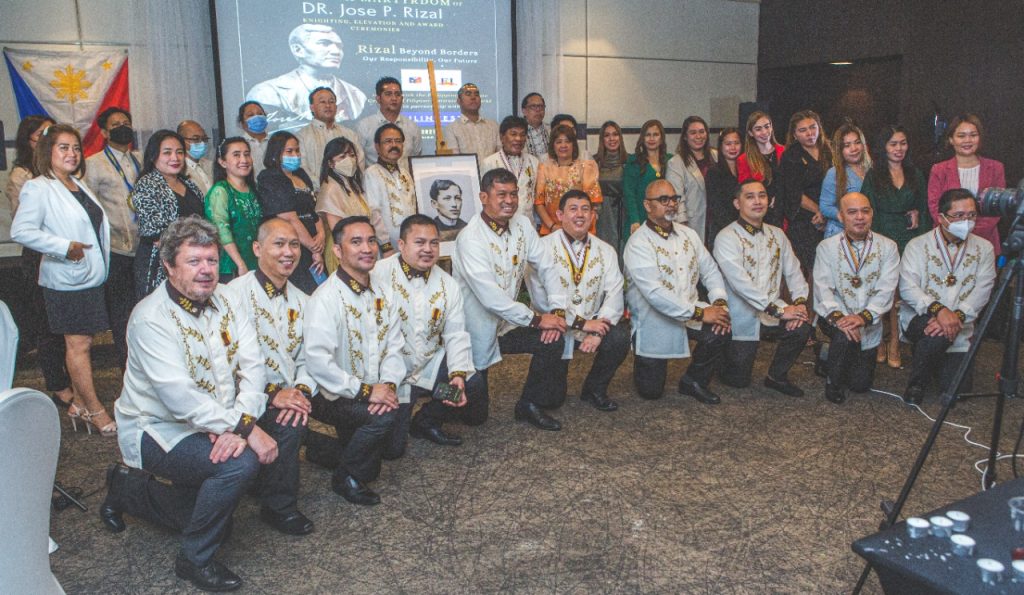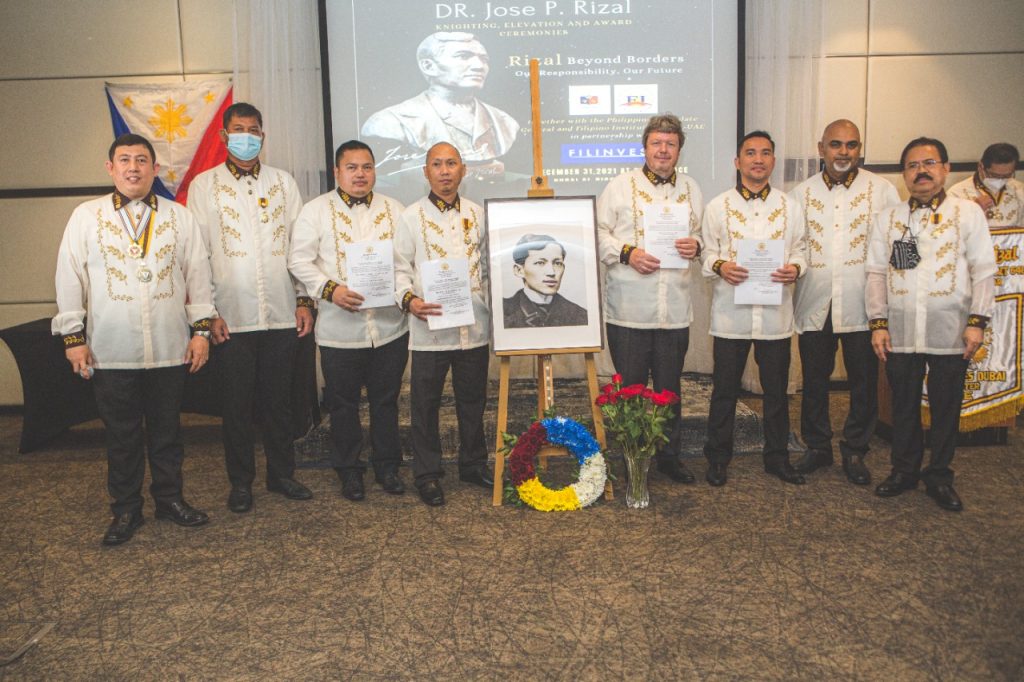 Eight new Postulants joined the order and received their First-Degree medals and citations: Sir Conrad R. Quizon, Sir Emil Sarrol, Sir Ericson Reyes, Sir Herbert Joseph Flores, Sir Jay Gil Lluage, Sir Mark Harold Mendoza, Sir Rudy Parilla Jr and Sir Renato Duenas Jr.
Four Knights of Rizal was elevated into Knights Officers of Rizal (KOR) and received their Second-Degree medals and citations. Sir Aldrin Jay Dinglasa, Sir Gabriel John Rimando, Sir Erwin Manubag and Sir Mike Ziegler.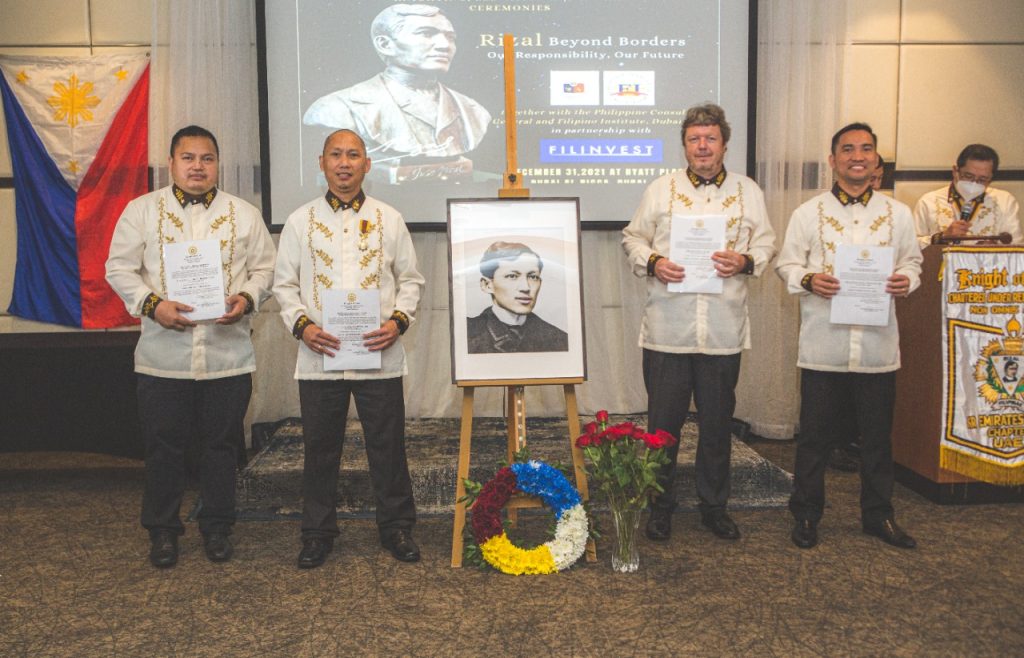 Sir Orandantes M. Delizo (Newly Elected Chapter Commander) and Sir David John S.P (Immediate Past Chapter Commander) exalted into Knights Commander of Rizal (KCR) and received their Third-Degree medals and certificates. 
Medals of recognition and citations were given to Sir Orandantes M. Delizo, KCR, Sir David John S.P, KCR and Sir Salibel M. Jatulla, KOR and Distinguished Service Medal and Citation were given to Sir Louie James Bendanillo, KCR.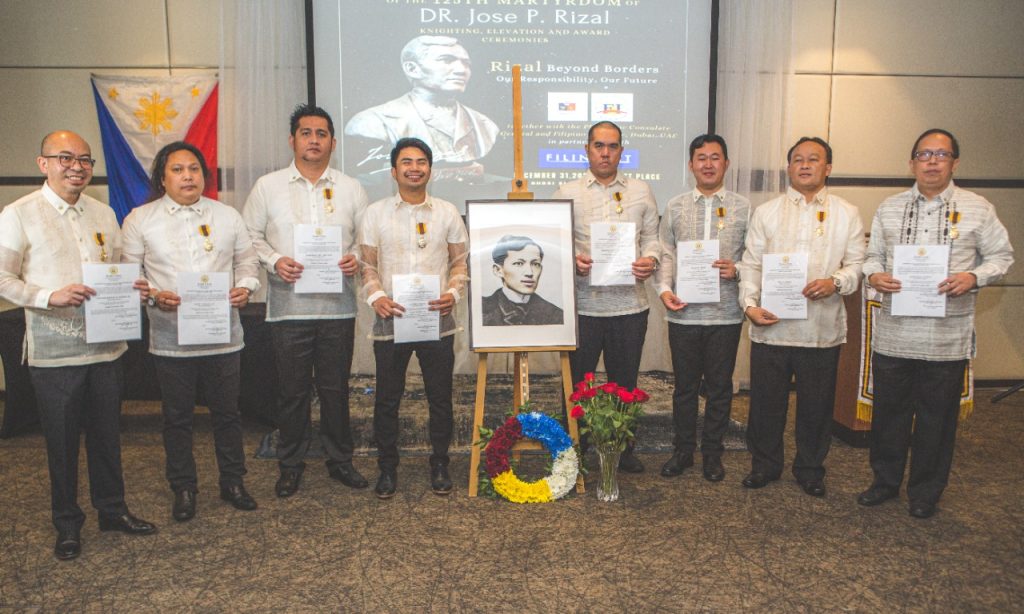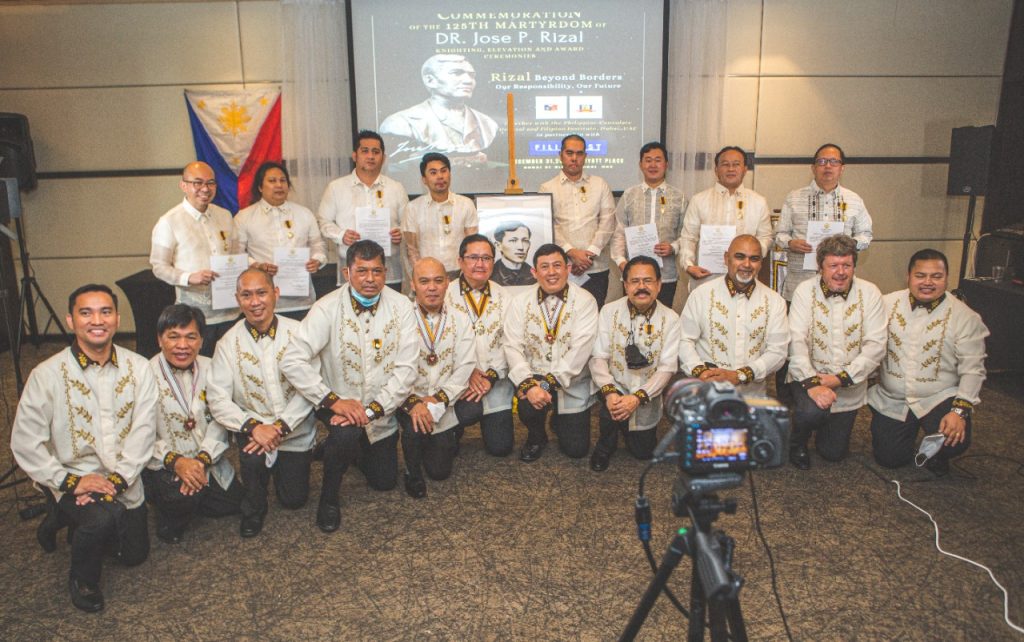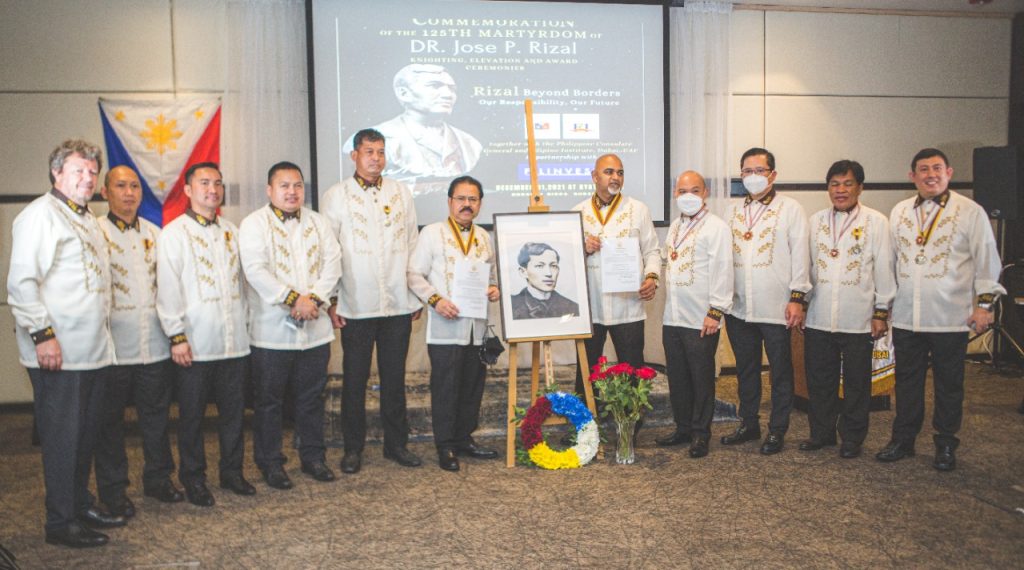 Full assistance, support, attendance in the Knighting Ceremony were provided by the Emarat Abu Dhabi Chapter under the leadership of Sir Joel Puno Villanueva, KCR (newly elected Chapter Commander), Sir Blesil Apduhan, KCR (Immediate Past Commander), Sir Alfredo Manangan, KOR, Deputy Chapter Commander.
Supreme Commander Sir Gerardo V. Calderon, KGCR and Regional Commander, Sir Dr Zane M. Thirlwall has given an inspiration message to the event.