There's a massive Culture Event coming to EXPO 2022 Dubai and whether you're a huge fan or simply K-pop curious, you're going to want to get this event on your radar.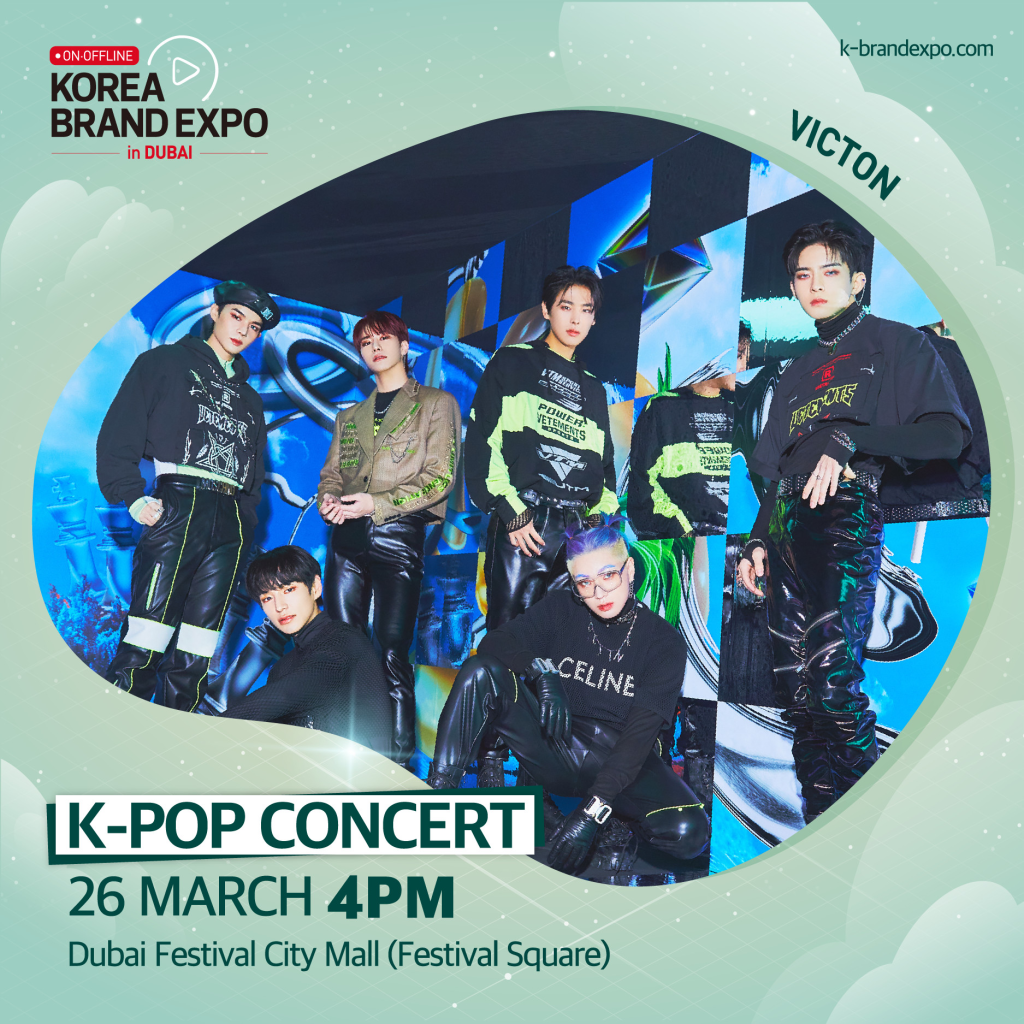 There will be a culture event where you can meet Korean idols, and experience Korean Culture events like K-Pop Concert VICTON, Fansign event VICTON, K-Pop cover Dance Aighty 9, K-Beauty Makeup Show kwon Junu, Lucky Draw, Korea Brand EXPO showcase. Events will be open to the public, no entry ticket required.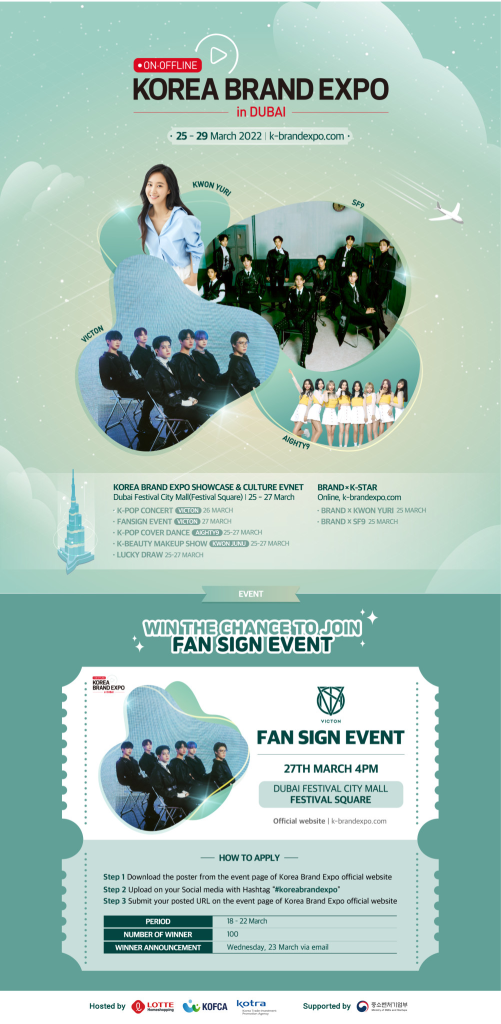 Fans can expect an explosive K-pop concert from VICTON with top hits. The K-pop stars will perform from 4 pm Dubai time on Sunday, 26th March at Festival City Mall – Festival Square. An eye-catching music performance is waiting for you, join to enjoy the world of K-POP music with idols.
For the Fansign event, 100 lucky people will have the opportunity to sign autographs directly from VICTON by participating in the minigame. However, everyone can come to the Fansign and meet their idol.