'I have always been great at handling situations calmly thanks to my ability to multitask.'
Dubai Vibes News Team
Dubai, UAE: Some people buckle under pressure.
Not Mahnaz Faquih, interior designer, who has taken on the task of overseeing, in her capacity as CEO, operations of Clover Medical Centre, one of Dubai's fastest growing dental clinic chain.
Indeed, it has been an undertaking that tested her mettle and so far proven she's worth her weight in gold.
"As in any sphere of life," Faquih tells Dubai Vibes Magazine, "there are always challenges, but therein lies opportunity!"
She explains: "These challenges are stepping stones and I look for solutions for the path forward without dwelling on problems. I have always been great at handling situations calmly thanks to my ability to multitask."
Faquih, whose husband, Dr. Sameer H Shaikh, a renowned, award-winning specialist orthodontist, opened the dental clinic, said her training as an interior designer has honed her perfectly for the CEO job.
"My training as an interior designer exposed me to various different industries and professions and it's never a bad thing to keep learning. Various things that one picks up in life may well come into use later in stressful or challenging situations, as they have done!" she said.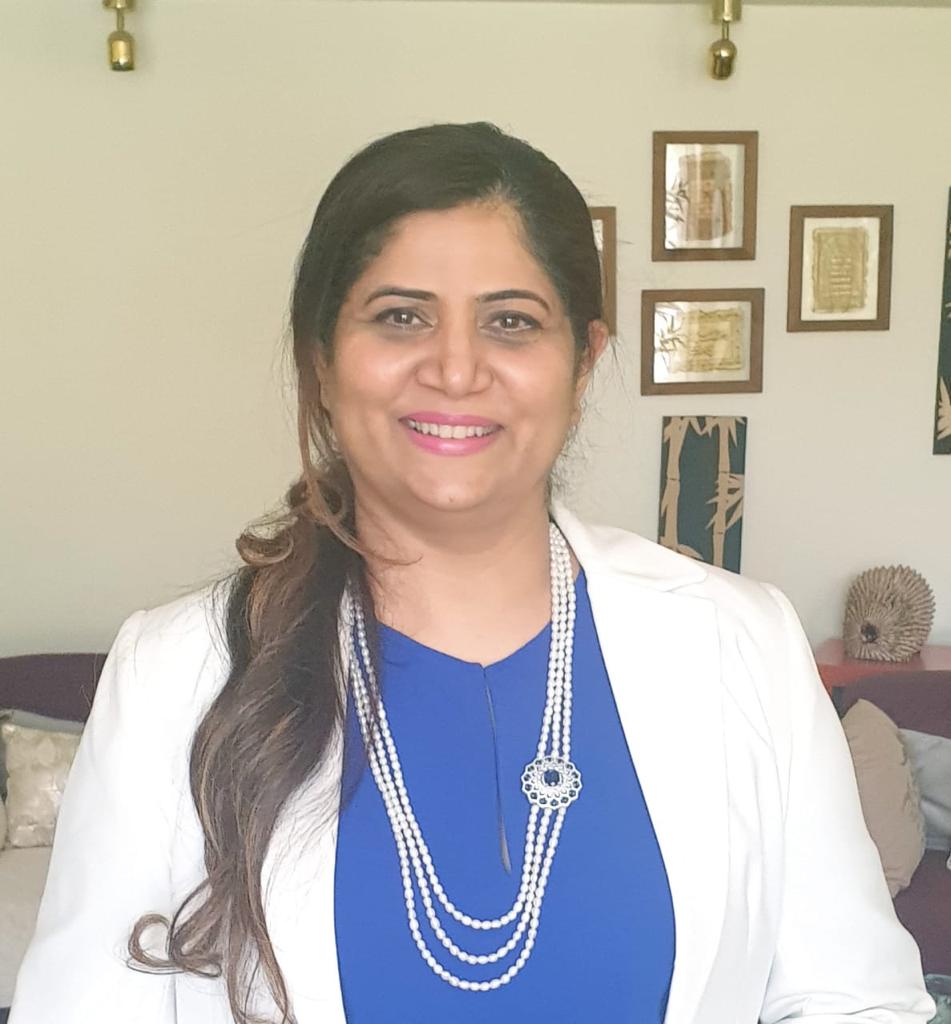 No one absolutely knows where she gets her energy from, but Faquih, being a person full of empathy, also finds time for her philanthropic advocacies.
"I have always believed in being connected to those around me. To this end, I feel I was able to respond in the pandemic to the need of hapless people in difficult situations. The Ramadan food drive is somewhat different as it is a continuation of what I have done for most of my adult life quietly and without drawing any attention," she said.
Faquih worked hard to secure the safe return of children separated from their parents during then pandemic. She has also provided an en-suite dental treatment center to school children in a remote part of India.
Furthermore, she helped repatriate countless workers from developing countries who were stranded abroad during COVID-19, aside from having managed community projects by organizing many generous friends and bring food, shelter, school fee payments and all manner of help to a multitude of needy people.
Additionally, Clover Medical Centre CEO, Faquih has played a huge part in the CSR program instituted by the multispecialty network of clinics. This includes the splendid work done by the clinics to bring dental wellness into the workplaces of hundreds of influential companies in the UAE. Tie ups with schools, summer camps, after school workshops and nurseries were also frequent, with children given complimentary dental check ups to ensure their future dental wellbeing.
"I have always been full of empathy – and this has kept me going, so I could make a difference," Faquih said.
Faquih said she and her husband "brought our strengths to the table and the result of this synergy is that we have three branches of Clover Medical Centre in Dubai."
Being CEO, she said, is "very rewarding" in the sense that it has opened another window of opportunity for her, this time, creating leaders.
"This has allowed me time and mind-space to plan the future of the clinic while the specific people placed in charge ensure the daily running of the clinic without me having to do repetitive tasks too often.
"This also engenders in our leaders that Clover is their family," she said.