Whether you are an expecting, or new mother aiming to stay fit and enjoy a smooth birth and recover promptly post-partum, are an instructor who would like to deepen your knowledge of good core function, or are an athlete hoping to strengthen your core, heal injuries and improve performance; Marianne Tafani is here to help and support you with her very own Pilates-infused comprehensive method.
The Core Connect Method is ultimately aimed at effecting positive change for women, through the prism of core function. Being a core strength guru and a pre-and-post-natal Pilates instructor, Marianne has developed her very own methodology which she brings to clients both in-person and through online bespoke programs.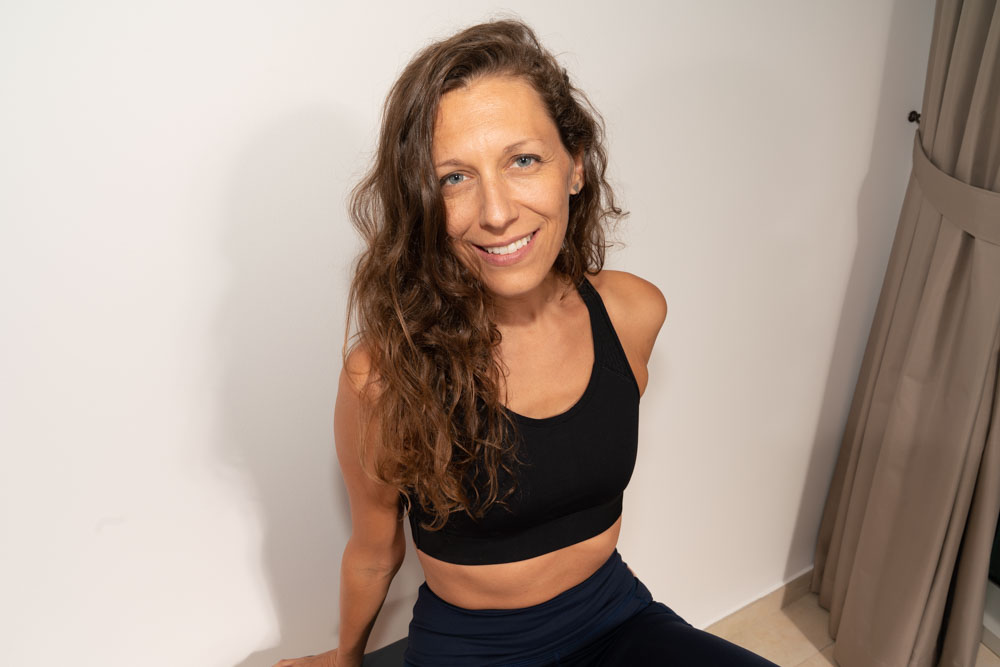 As a child, Tafani was a competing rhythmic gymnast who, by the age of 16 was ridden with feet and pelvic injuries. At that time, not having access to physiotherapy and preventative therapies in her small hometown of Bandol, in the South of France, Tafani was forced to stop competing and training altogether.
Despite medical treatment, professionals were not able to explain her pain after the acute phase was over. It was only years later, in 2008, while studying for her degree in London that Tafani took her first Pilates class which proved to be life-changing for her.
Throughout the practice, Tafani started to regain control over her body, both physically and mentally; and continued to practice Pilates religiously. After finishing her degrees, Tafani went on to hold high profile positions for the French National Health Service (NHS) in Public Policy and as Head of Office at the French Parliament, but never lost sight of her beloved Pilates.

In 2015, Tafani moved to Dubai and decided to pursue her true passion. She took Arabic classes, completed her Pilates certifications and within a matter of months, was teaching in studios across Dubai, accomplishing a four-year partnership with the Pilates Academy.
Tafani also works very closely with some of the most esteemed women's health physiotherapists in Dubai, through referrals and her ability to work with complex clinical cases and high-performance athletes is what sets her apart.
Having experienced a difficult childbirth and isolating first year postpartum, Tafani worked towards developing a thorough, compassionate and holistic approach for prenatal and postnatal training. She created and hosted workshops for expecting mothers, along with a comprehensive pre-natal and postnatal course for instructors. Her second birth was a much happier and restorative experience, thanks to putting her own honed techniques into practice and having a fantastic team around her.
Today, Tafani's goal is that no other mother in her community would have to go through what she experienced the first time around. Her aim is for women to feel connected to themselves, their bodies and to others as they navigate the early postpartum days.
Through the development of her postnatal abdominal rehabilitation program, Tafani was struck by how relevant the techniques that she used with new mothers were to her regular clients, and clients in rehab alike. As such, The Core Connect Method was born in mid-August 2020.
Over the past five years, Tafani has completed over 900 hours of training, taught and coached over 5,000 hours, completed 1,100 hours of self-study, developed two original courses to certify Pilates instructors and become a mother to her two adorable boys, which she considers instrumental to both her personal and professional growth. Her commitment is to keep educating herself and others endlessly, fostering creativity, joy and a sense of community through movement.
Tafani has lived in France, UK, US and currently resides in the UAE. She speaks French, English and Spanish.