A 23-year-old student from Palestine named Mogemad Osama has had life-changing surgery performed by a Moorfields Eye Hospital ophthalmologist after being diagnosed with Keratoconus, a progressive eye disease prevalent in Middle Eastern communities. Keratoconus affects the structure of the cornea and gradually causes blurred vision that cannot be corrected with glasses.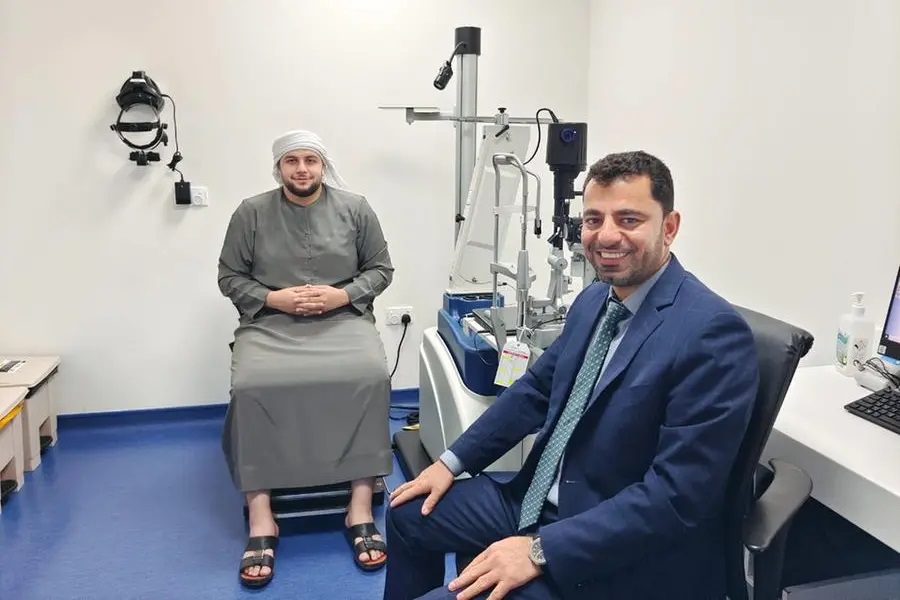 Mogemad was referred to Dr. Esmaeil Arbabi at Moorfields Eye Hospital, who performed a minimally invasive surgery called cross-linking, combined with a sophisticated laser treatment on his left eye. The procedure reshapes the cornea and smoothens the irregularities caused by Keratoconus, and has a 95 percent chance of stopping the progression of the disease.
The main symptoms of Keratoconus are gradual worsening of vision and frequent need for changing eyeglasses. Anyone experiencing these symptoms is urged to see a corneal specialist or ophthalmologist, and to avoid eye rubbing, which can make Keratoconus worse.