"Achieving success in Dubai entails self-satisfaction and contentment. It entails having a successful and satisfying life."
Nitin Jain is the director of Affordables, the top apparel company in the United Arab Emirates (UAE). He is an Indian citizen who was born and raised in Delhi. He is not just a businessman but also a health and sustainability advocate. His support for creating a clothing brand for expats in the UAE allows him to be successful and satisfied.
Ever since he was a child, Nitin has dreamed of being an entrepreneur. Even today, he continues to work and inspire people with his excellent works and vision. He is now married and the father of two gorgeous children.
"I have been instilled with a greater sense of self-drive and enthusiasm since my childhood, so I have dreamt of being a successful entrepreneur. Though my educational background has been minimal, it never stopped me from achieving what I wanted with my life. I started my business from scratch, and today I am an enterprising businessman with all the trappings of vision and perseverance. I am the Managing Director of my firm," he shared.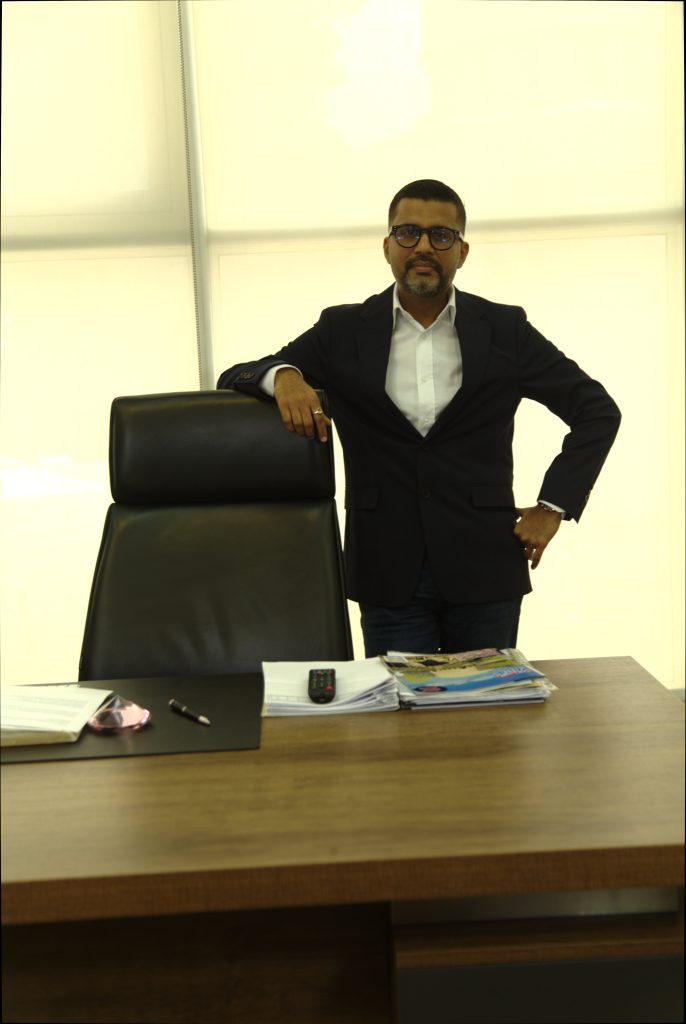 Aiming high for himself 20 years ago, he is still on the track today. He serves his business alongside his wife and children, who have been the source of his hard work.
Nitin stated: "I've lived in the UAE for 20 years and had no work when I first arrived. So the only alternative I have is to try my luck. After several months of effort and adversity, I got work at a textile firm and stayed for nearly two years."
"I established Affordables in 2003. I started my business in Ajman, and the journey has not been simple, but it has been worth it because of what is happening in my business now."
Nitin's company concept arose amid the 2008 recession in Dubai, where the expat population around them was suffering greatly. Despite the recession hype, that event becomes a watershed moment for him to establish a firm. He kept on looking for the silver lining amid adversity.
"This idea occurred to me since I've noticed that expats can't afford to buy as many clothes at the mall because of the high pricing. It is not reasonable to spend so much money on apparel and accessories in the mall. That is why my wife and I decided to start a business called Affordables."
"When we first launched our company, we realized that a person needed to have adequate funds and infrastructure to establish a firm. And if they don't have any of these, everything will have to start over," he said.
"We established the firm for the first time in September 2009, and we currently manage 15 different stores. This year, we want to develop two additional locations so that more people may enjoy high-quality apparel at the most affordable prices," he said.
Dubai as a Business City
During the interview, Nitin stated that he likes Dubai because the city provides so many options for individuals; they are open to business and investment. He noted that the government has been very supportive in many aspects of life, from visa services to appreciating cultural diversity.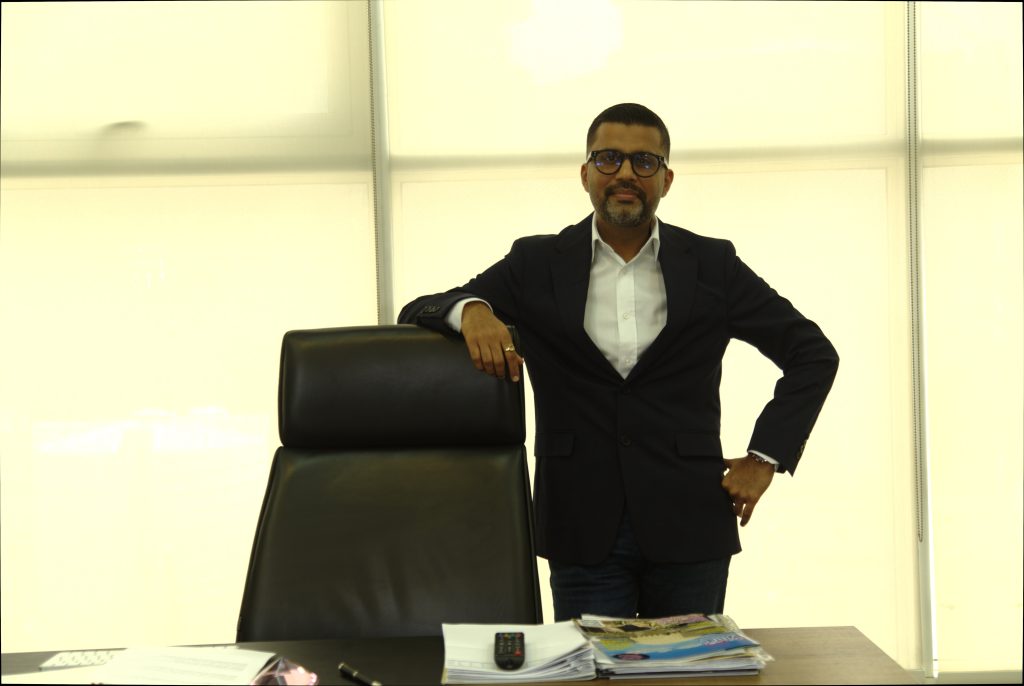 "The most significant aspect is that we have the flexibility to start and run our businesses in Dubai as businessmen. He stated that there aren't as many tax concerns as there used to be," he stated.
Dubai, as a businessman, assisted him in realizing his potential, ability, and hard work. According to him, Dubai provides several grants to young individuals and enterprises. The UAE offers many commercial entry options, such as Freezone and Global Market.
"The multitude and complex nature, which has been a beacon of hope and success for many nationalities who have made the city their second home, has been a good place for growth and development. Dubai has treated me with multiple opportunities and positive challenges that shaped the people and the country as a whole!"
"Dubai provides ample avenues in various fields of business enterprises. It promotes healthy competition and vast scope for expansion and development," he added.
Success and learnings
For Nitin, success in Dubai is self-fulfillment, contentment, and enjoying a rich and decent life. On the other side, Nitin argues that financial success is not the main criterion. Instead, living in peace and safety is much more significant.
"I am a person who sees achievement in the face of difficulties and challenges. It makes me more robust, more confident, and more hopeful."
According to him, the fashion industry fascinates him, and it is inevitable and constant changes provide him with a great scope of innovation and a continuous search for new ideas that are in vogue.
He chose the field of fashion business because the complexity of the human mind and its ever-changing taste enthrall my sense of providing the best of my services in the industry.
"I truly believe that the fashion industry not only dresses people but defines the character."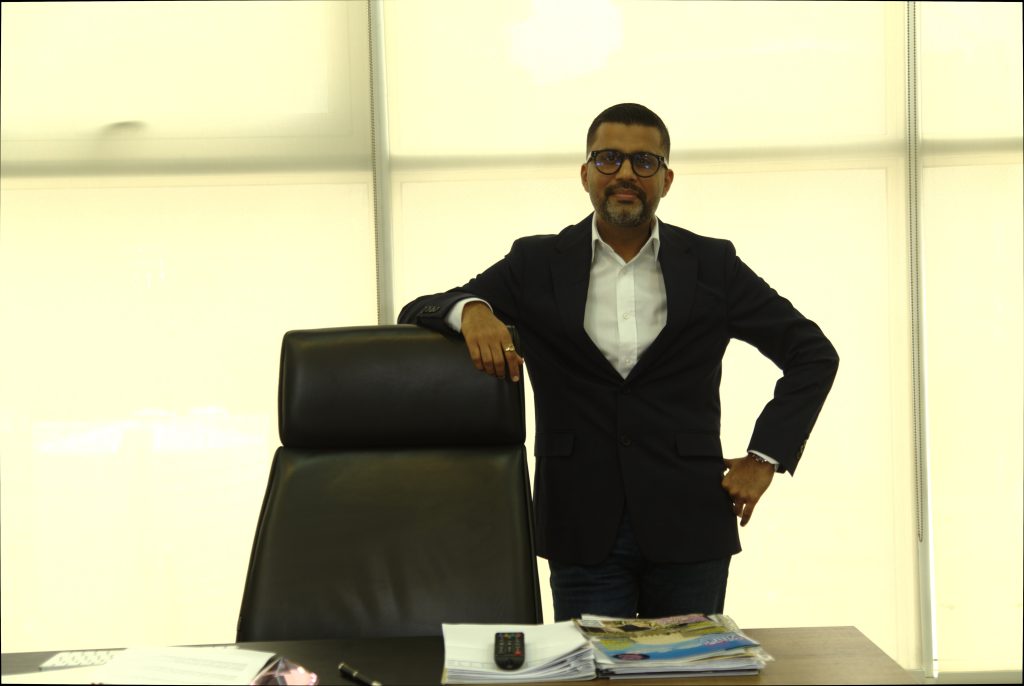 Conquering adversities positively
"We do not leave behind just wealth and inheritance – what we impart are legacy and inspiration."
Nitin shared that the constant challenges that he usually encounters are when he is about to import from various countries, adopting new laws, price war, handling the needs of 250 nationalities, leasing situations, and Human Resources.
He added that they need to make decisions about buying thousands of new articles, colors, and styles daily in the fashion industry, which happens to be the highest level of decision fatigue.
"Like any other entrepreneur, I had to face many odds while starting my business. Capital mobilization was the biggest hurdle, to begin with. It was followed by other aspects like cost of operations, working capital, extensive paperwork, and minimal support from other business enterprises," he added.
Appreciation conquers all
"I would take this opportunity to record my immense gratitude and appreciation to this land of promises that has shaped my professional and personal journey all these years."
He also added that the city had been a constant reminder of a place where people from all over the world can enjoy life in harmony despite cultural differences.
"It reminds me of an excellent and diversified musical symphony played by using multiple instruments.