"Owning a fine dining restaurant in a competitive city like Dubai, is very intense yet very enjoyable. Without passion it won't be possible to be successful. We have molded Wakame into becoming a lifestyle for the team, therefore it is part of my life rather than just a job," Alawi Al Braik, owner of Wakame fine-dining Japanese restaurant located in Sofitel Dubai Downtown, tells Dubai Vibes Magazine.
He added: "The challenges to any business is keeping up with the market and evolving the business. Initially the main challenge was making sure our team understands the vision, mission and standards we in Wakame would like to achieve. Once that is done, the challenge is to keep brainstorming and coming up with new ideas that will differ us from others in the market."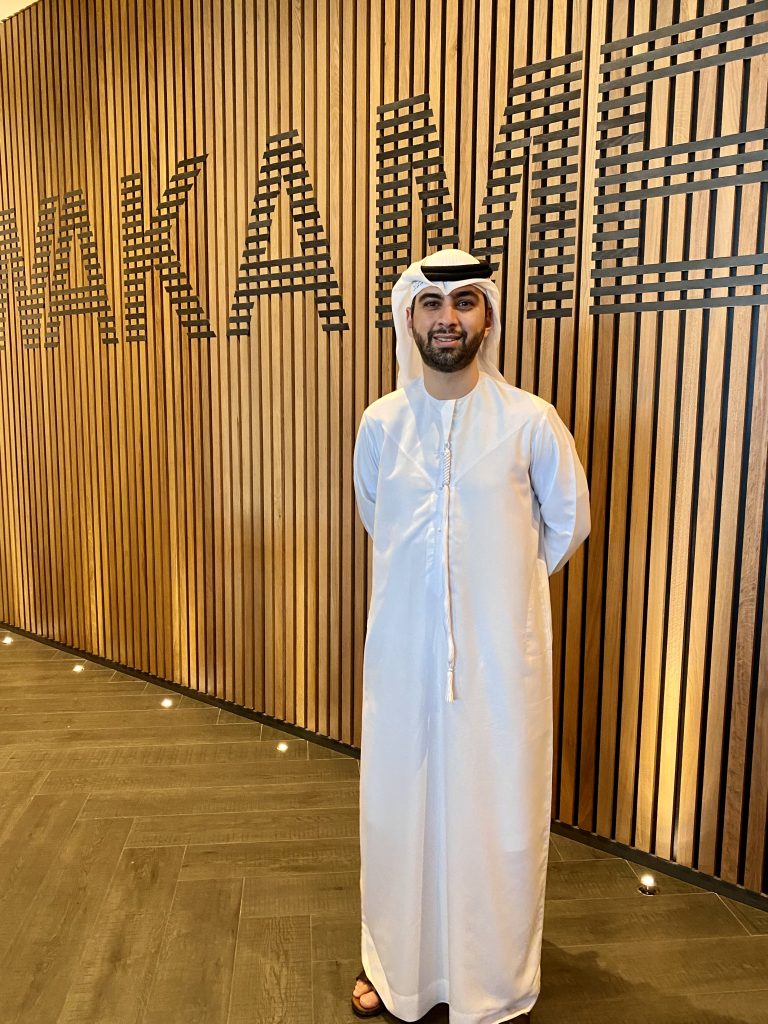 Mr. Al Braik said thinking outside the box and getting inspiration from ideas that he personally loves, and evolving the business into what he is passion about has helped him overcome the challenges. "In regards to keeping the standards among the team, it simply takes daily training and taking every day as a new day to improve and grow the team," he said.
"Having seen the city I grew up in develop through hard work inspires me," says Mr. Al Braik, who graduated from the American University of Dubai with a bachelor's degree inBusiness Administration & Marketing.
He said it's amazing to see the world enjoys the city he grew up in.
"Learning from the previous generation and being a good example for the next generation to keep the legacy alive, and hopefully keep Dubai the number one city in the world" keeps him going, he said.
Sharing his life journey, Mr. Al Braik said he has always wanted to run a restaurant.
"Throughout my life, I have been passionate about traveling, food and cooking. Ever since I was a young boy, I wanted to run a restaurant. The passion I had for Far East and Japanese cuisine was perfect for opening a restaurant in my home city.
"Being part of the National UAE Cricket team and captain of the under-19 team, I had to overcome many challenges, which made me rise, grow and succeed. I then decided that my next challenge to accomplish should be to open and run a successful Asian fine-dining restaurant in the heart of Dubai," he said.
Passion for bringing a unique concept to Dubai, he added, made him embark on this journey.
"Being a UAE National I can relate to the flavors of our people and I tapped into that market," he said.
Lessons learned?
"Know your business inside out and don't rely on anyone to teach you. If you do not have a passion for your business, you do not go into it. In a business, you need to learn about each department and completely understand the essence of the work, which in my opinion, is what gives it the potential to be successful," Mr. Al Braik said.
Asked for his advice to those interested in running a business, Mr. Al Braik said: "Study the market and always do your due diligence to ensure the information and numbers are correct. Avoid depending on consultants to do the study."
Living life with full honesty and transparency, is Mr. Al Braik's philosophy.