Dubai, UAE: Fine-dining restaurant Wakame, is delighted to announce the appointment of Ricardo R. Bojador as new Executive Chef. 
Born in the Philippines, Chef Bojador started his culinary career as a sushi chef in Manila. Since then, he has spent 15 years in the UAE, climbing his way through the ranks of some of Dubai's most prominent restaurants.
These include KIKU Restaurant in Le Meridien, Honyaki Sushi Restaurant in the Madinat Jumeirah, and China Grill Restaurant in the Westin Hotel. Most recently, Bojador was Executive Chef at the Katsuya by Stark Japanese Restaurant, which won the '2018 BBC Good Food Award for Best Japanese Restaurant.'
"I'm very happy to join Wakame," says Chef Ricardo Bojador. "One of the main reasons I decided to become a chef, was watching my Mother and Grandmother in the kitchen at home. Family has always been my main inspiration, and I'm thrilled to be joining a family-run, family-owned restaurant that has earned its reputation as one of the best Asian restaurants in the UAE. What's more, my philosophy on keeping things simple and focusing on flavour, aligns perfectly with Wakame's innovative take on traditional Asian cuisine."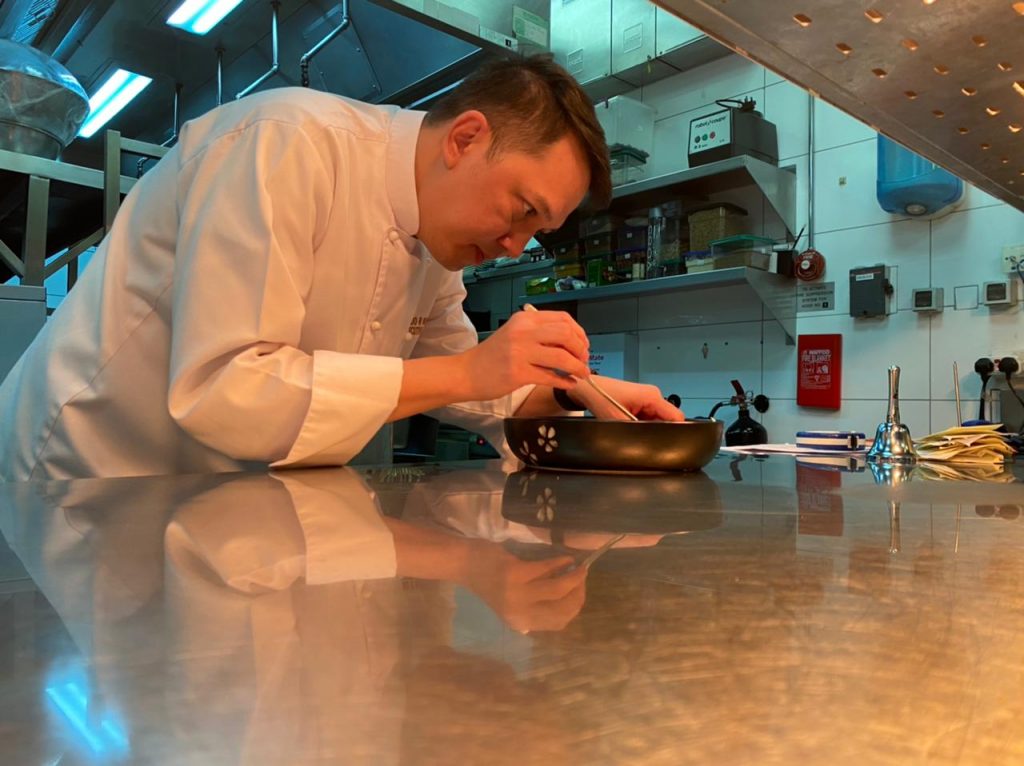 Chef Bojador's impressive culinary experience over the years as a Chef de Partie, Sushi Chef, Sous Chef, and Executive Chef, means he fully understands what it takes to keep a restaurant running smoothly and to provide exceptional customer service. As Executive Chef at Wakame, his responsibilities will be overseeing the kitchen's daily activities, training and mentoring the kitchen team, and creating and refining unique dishes for the restaurant menu.
Bojador will also be taking on the role as Executive Chef for Wakame's sister brand Kawai, which specializes in innovative Asian-inspired street food. He will be overseeing the newly-opened restaurant in Dibba Fujairah and the food truck in Sharjah.
"We welcome Chef Bojador with his vast experience in contemporary Asian food," says Alawi Al Braik, owner of Wakame Restaurant. "He brings with him an incredible mixture of experience and creativity with flavours – everything the Wakame brand prides itself on. Our customers are going to love what he crafts."
Located in the Sofitel Hotel in Downtown Dubai, Wakame offers diners a fine-dining experience that specializes in innovative Asian cuisine. The restaurant serves lunch and dinner, and also provides private catering, culinary master classes and delivery options. It is a family-run restaurant and is owned by Emirati entrepreneur and owner of Al Braik Investments, Alawi Al Braik.
To learn more about Wakame, visit www.wakame.ae or follow us on Instagram @Wakamedubai