Dubai is famous for its luxurious lifestyle, but it also has a vibrant pop culture scene. The Sandbox Swapmeet is an event that celebrates pop culture, organized by passionate collectors. It brings together enthusiasts of action figures, die-cast cars, Lego, trading cards, Funko collectibles, and cosplayers.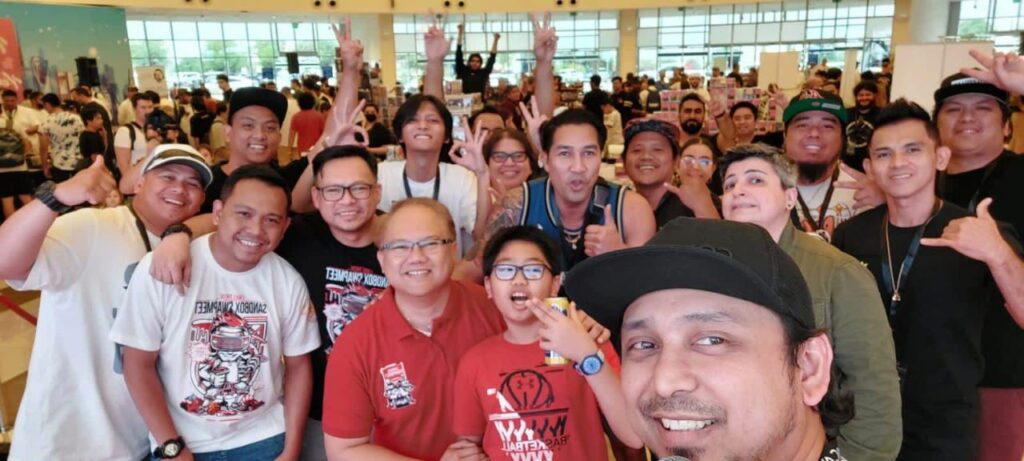 The Sandbox Swapmeet and Free Comic Book Day were celebrated together this year, organized by Comicave UAE to promote pop culture and bring new readers to comics. We spoke with an event coordinator to learn more.
"The initiative for Free Comic Book Day has been celebrated and participated by Comicave for years now. It is an annual promotional event started by the American comic book industry since 2002 aimed to attract new readers to comic book stores," said the coordinator.
"Sandbox Swapmeet, on the other hand, has been organized to promote and bring together pop culture fans of all ages, interests, and groups coming from all around Dubai and the neighboring emirates, the coordinator added."
This year's Sandbox Swapmeet had new activities added to attract more attendees, including a Comic Talent section featuring local and international artists, Lego displays, card games, Hotwheels drag races, Tamiya tournaments, retro gaming arcades, and cosplay activities.
The event coordinators had to coordinate with various community groups to provide maximum representation and answer queries from the Dubai Outlet Mall, the host venue. Logistics and permits were the main challenges, with limitations on the number of tables available due to an extensive waiting list.
The event was a success, with a lot of support from relevant communities and participants.
"It was spectacular. The level of support from all relevant communities and participants have been bigger and better till date, and we can only thank them for their unwavering support," said the coordinator.
For attendees, there are a lot of ways to support these kinds of events and the comic book industry in general. "Attendees can be supportive by providing any feedback on how we can further improve the event, or if they have any other suggestions on how the program can flow".
The comic book industry has been flourishing and expanding rapidly, and it has surpassed boundaries of age, profession, gender, and nationality.
"The comic book industry has not only been thriving but also growing leaps and bounds, and has transcended age, career, gender, or nationality. It is now part of popular culture and I feel it is something celebrated well with other people," coordinator shared.
The Sandbox Swapmeet and Free Comic Book Day hope to bring communities together, to grow and celebrate the culture that everyone has been passionate about.