Dubai, UAE: Saya – a homegrown brasserie born in Dubai, offering guests sweet dreams, culinary delights and endless visual treats – is kicking off 2021 in style at its new Al Wasl 51 branch.
A foodie's paradise and Instagrammer's utopia, Saya is a venue that must be experienced to be believed – an idyllic space featuring a visual and ambient duality, with photo-ops at every turn, irresistible cuisine on every plate, and two very different experiences under one roof.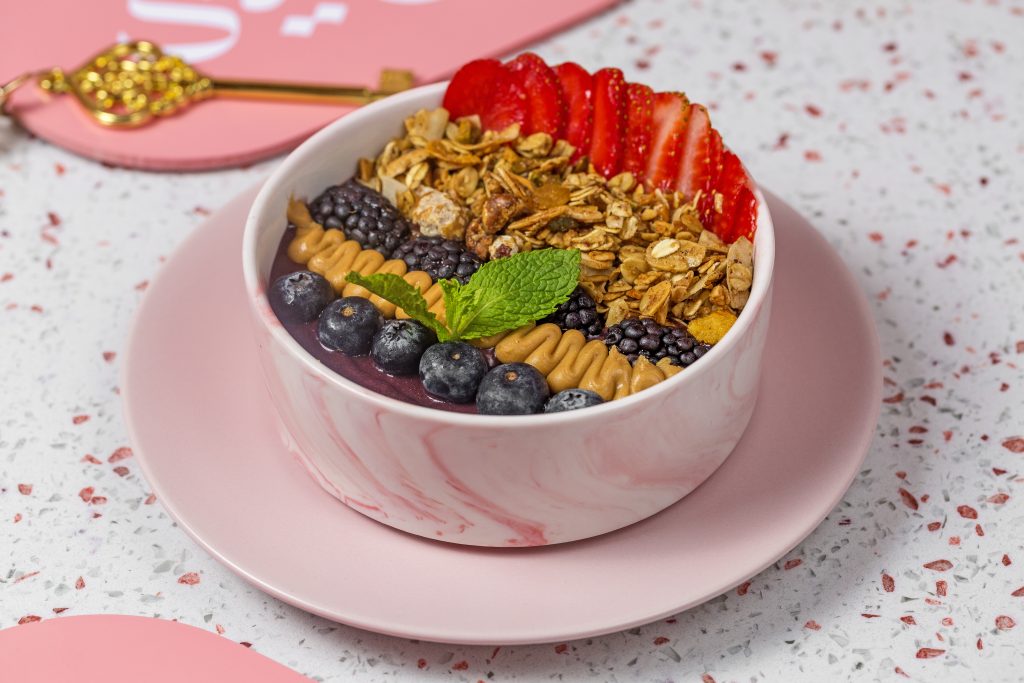 The interior design and décor on display at Saya Al Wasl 51 create an intriguing adventure for the eyes. The space is split in two to provide two very different, yet equally captivating visual and ambient experiences. One half of Saya is a dreamy pink paradise, boasting beautiful blossoming flowers on the walls, neon lights, clouds and a stylish lit-up 'I love Dubai' sign, majestic fixtures, plenty of floral touches, and plush velvet chairs.
The other half of Saya is a black and white, monochromatic, 2D-designed room, with fascinating hand-sketched drawings, paper plants in pots, a faux fireplace, and amazing artistic tributes to Dubai, such as murals and portraits of HH Sheikh Mohammed and Sheikh Hamdan. And, for those who love to dine in the open air, Saya also has its own spacious outdoor terrace.
Saya's extensive menu is filled with mouth-watering dishes to suit everyone, from healthy-eaters to comfort food-lovers, and anyone in between. Whether guests want to tuck into an all-day breakfast with family, a healthy and hearty lunch with friends, a delicious dinner with someone special, or an out-of-this-world dessert all for themselves, Saya's culinary creations are works of art, ready to be snapped for the 'gram and then savoured until the very last bite.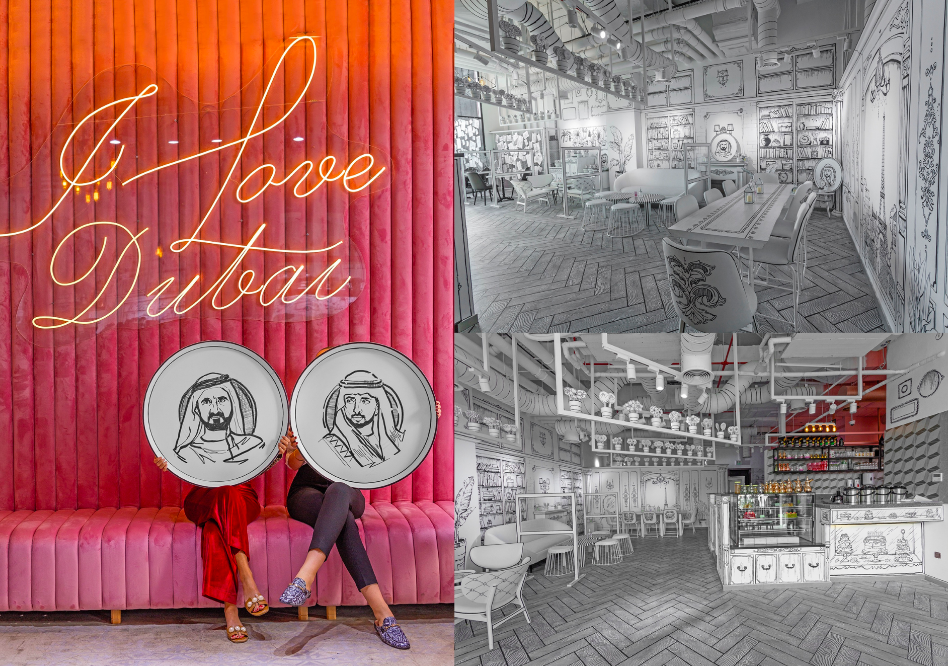 At Saya, it's never too late for breakfast, and, with an all-day breakfast menu full of all kinds of everything, guests can make sure their first meal of the day is the tastiest, no matter what time they decide to indulge. Featuring the best of Western and Middle Eastern cuisine, including American classics, sweet treats, and healthy favourites – Saya's breakfast menu has it all, with highlights such as Scrambled Shakshuka, The Ultimate Benedict, the Signature Smashed Avo, Granola, and much more.
Guests can also enjoy a wonderful assortment of á-la-carte options such as soups, hot and cold starters, pasta and risotto dishes, and a variety of mains. Popular choices include Volcano Fries, the Falafel Special Set, Saya's Salad with Chicken, Tom Yam Soup, Spicy Risotto in Pink Sauce with Avocado (chicken or shrimp), Burger Me, Lamb Shank with Mashed Potatoes, and Miso Salmon in Butter Lemon Sauce.
For those in search of the sweetest satisfaction for their appetites, Saya's cakes and desserts are in a world of their own. From the Rose Croissant, Lotus Pancakes, and Rose Explosion, to Flora's Tower (carrot cake, chocolate cake and vanilla cake surprise), The Ultimate Brownie, and Saya's Pink Balloon (vanilla cheesecake, rose lotus crunch, milk sauce, and cotton candy) – Saya desserts are masterpieces capable of amazing any sweet tooth.
While Saya offers very generous and wholesome portions, as well as the finest comfort food, the homegrown brasserie also has plenty of healthy options, like Acai Bowls, soups and salads, and avocado-based dishes, along with vegetarian choices, and gluten-free and sugar-free cakes.
In addition to offering a wide selection of Bubble Teas, which are unique to the area and only available in Al Wasl 51, Saya is also the ideal spot to sample a coffee, and the Saya Signature Spanish Latte, which can be enjoyed hot or cold, is a real favourite already. Guests can choose their coffee, milk, flavour (salted caramel, lotus, saffron, pistachio, or rose) and/or syrup, and sip from a variety of mini jars, which allow them to mix and match their desired amount of ingredients.
Saya's Daily Opening Hours:
Al Wasl 51 – 9am to 1am
City Walk – 9am to 1am
Nakheel Mall – 9am to midnight
For inquiries and reservations, please call +971 50 541 8373