Italian Chef of Cuisine at Kempinski Hotel & Residences Palm Jumeirah, born in Argentina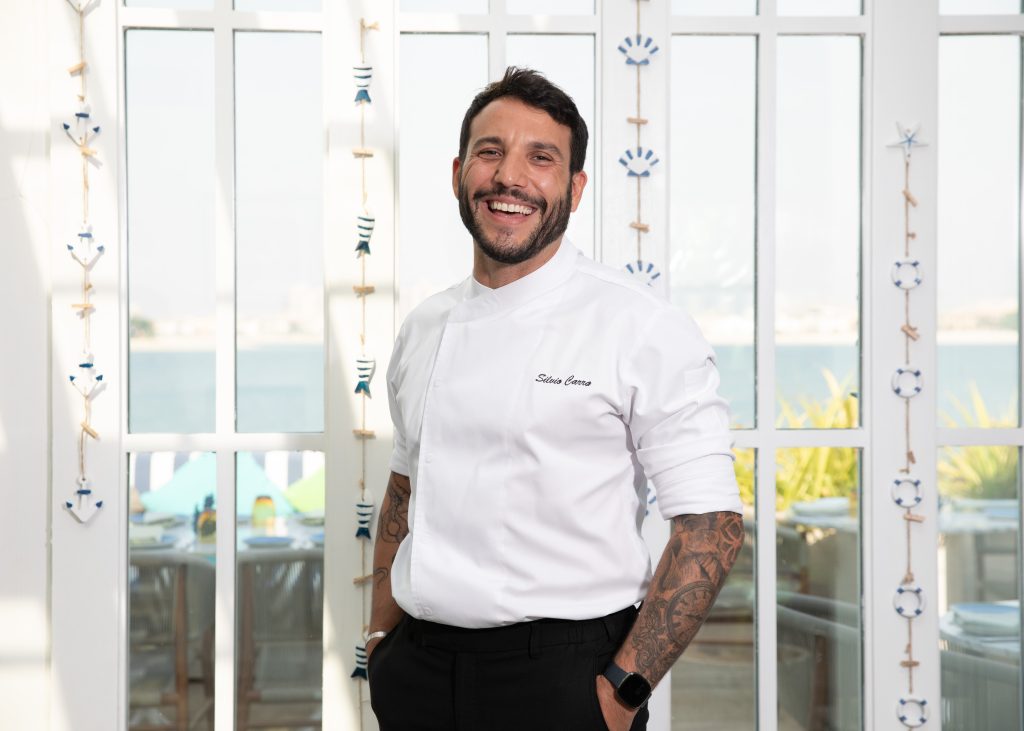 Argentina-born culinary genius Silvio Carro has not only taken over European kitchens but also found his culinary sanctuary in Dubai. He is now the Chef de Cuisine of Villamoré, which is part of the Kempinski Hotel & Residences Palm Jumeirah.
Silvio's culinary adventure started at Argentina's IGA (Institutos de Gastronomía) classes. His unquenchable love of cooking took him to Majorca, Spain, the location of his first foreign cooking adventure. His career reached its pinnacle during his time in Italy, Spain, and Greece, when he completely immersed himself in and perfected the art of Mediterranean cuisine.
Silvio's best childhood memories centre around the home kitchen, where his grandmother taught him the fundamentals of culinary expertise. He was inspired to pursue a profession in gastronomy by these special moments. His aspirations are to become the Executive Chef of a well-known company, managing several restaurant ideas, and eventually starting and running his own business.
Silvio's stay in Dubai began in early 2020, when he accepted a position at the Waldorf Astoria Dubai Palm Jumeirah. The early years were difficult, especially in light of the COVID-19 epidemic. But fate had other plans for him. He went on a new journey in January 2022, joining the pre-opening team at Villamoré, Kempinski Hotel & Residences Palm Jumeirah.
The genuine thrill of Silvio's job is the challenge of understanding and surpassing guests' expectations. Seeing the joy on their cheeks as they savour his products feeds his devotion. He also gets a lot of satisfaction from coaching his crew, passing on culinary knowledge and advising them on menu creation.
Silvio's driving concept is self-confidence. He thinks that having unflinching trust in one's talents is the foundation of success. He imbibes the spirit of hard work and tenacity from his Italian immigrant ancestors, who created a prosperous life in Argentina.
Silvio must balance job, family, and personal interests. He navigates the various aspects of his life through honest self-reflection and goal-setting. Engaging in things that spark his interest, whether in art, athletics, or cuisine, gives his trip significance and delight.
Adapting to life in Dubai, a melting pot of over 250 nationalities, provided its own set of obstacles. The first year was a learning experience, but as time went, Silvio began to enjoy the city's colourful tapestry of cultures.
Silvio plans to create his own culinary endeavour, travel extensively, and immerse himself in different experiences and civilizations in the future. His dedication to Dubai is clear, with ambitions to potentially invest in real estate in the city.
Silvio advises aspiring folks to work hard, trust in themselves, and keep focused on their ambitions. Put your heart and soul into all you do, and don't let comparisons get in the way. He feels that authenticity is the key to long-term success.