The Ultimate family-fun to enjoy the long holiday
Dubai, UAE – DoubleTree by Hilton Dubai M Square introduces a fantastic family-fun package, perfect for residents and visitors staying in the UAE over the long Eid holiday or those who want to feel they are on holiday without traveling.
The Stay, Slide & Explore package allows a family of two adults and two kids (under 12 years old) to stay in one of the hotel's 327 luxurious rooms and suites, free entrance to Laguna Waterpark in La Mer and The Green Planet, an indoor tropical rainforest sustaining over 3,000 plants and animals.
Rates start from AED 299 and are available from July 12 tillDec. 31, 2021 and include complimentary breakfast, WIFI connection, and access to the hotel's facilities.
The upscale property, located in the Mankhool area, boasts a fascinating lobby centerpiece where an impressive art piece of His Highness Sheikh Zayed bin Sultan Al Nahyan is displayed. The gorgeous looking hotel is an iconic architecture, with three gleaming outdoor swimming pools, stunning 360-degree views of modern and historical Dubai.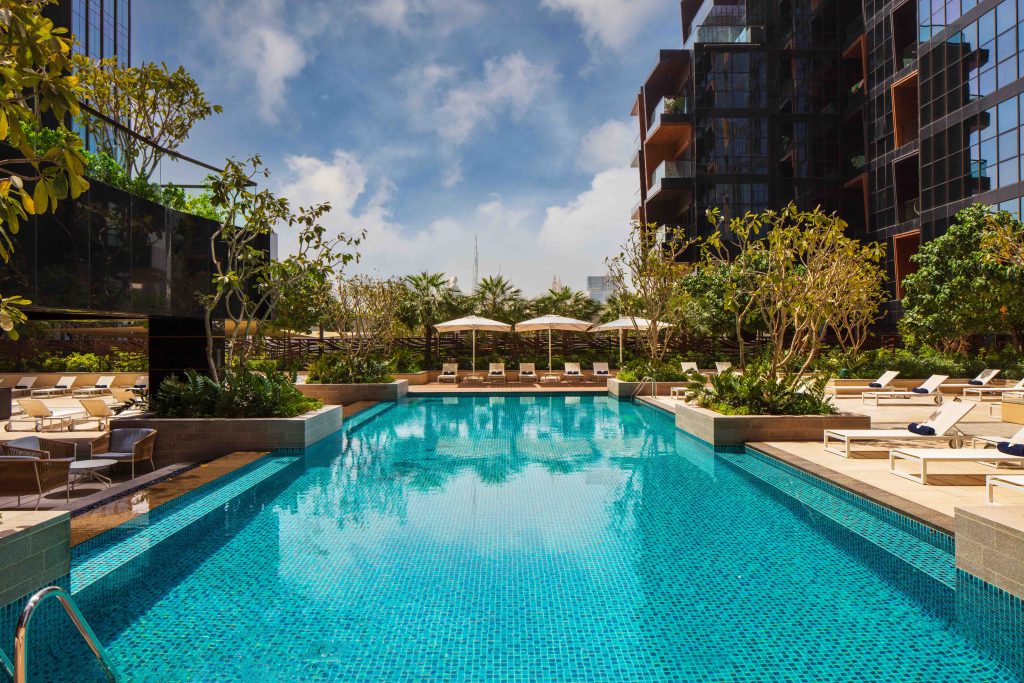 The hotel offers 20 panoramic suites, which are ideal for family stays with interconnecting twin deluxe rooms for bigger families or for friends looking for an expansive space to spend the Eid holidays. The living room and bedroom of these luxurious suites offer spectacular panoramic views of the city, especially at night, when the city glitters with the breathtaking city lights. In addition, staying in one of these stylish rooms gives the incredible view of the iconic Burj Khalifa, the Dubai Frame, the Museum of the Future, Burj Al Arab, Dubai Creek, and many more.
DoubleTree by Hilton Dubai M Square has four restaurants and cafes offering a world of cuisines. The lobby houses the Italian café Larte; the Cabana lounge SunGlo is located on the 19th floor while the SunGlo pool cafe is on the mezzanine floor. A unique all-day-dining eatery, The Spice Tree, takes guests on an exquisite gastronomic journey of modern Indian fusion dishes, Asian and International flavors prepared by the spice masters.
General Manager Serpil Guney said: "We are keen on delivering unforgettable experiences to our guests. This Eid and throughout the year, we want to offer families an exciting stay filled with fun and adventure. Parents and kids will beat the summer heat at Laguna Waterpark while the Green Planet is the place to connect with nature."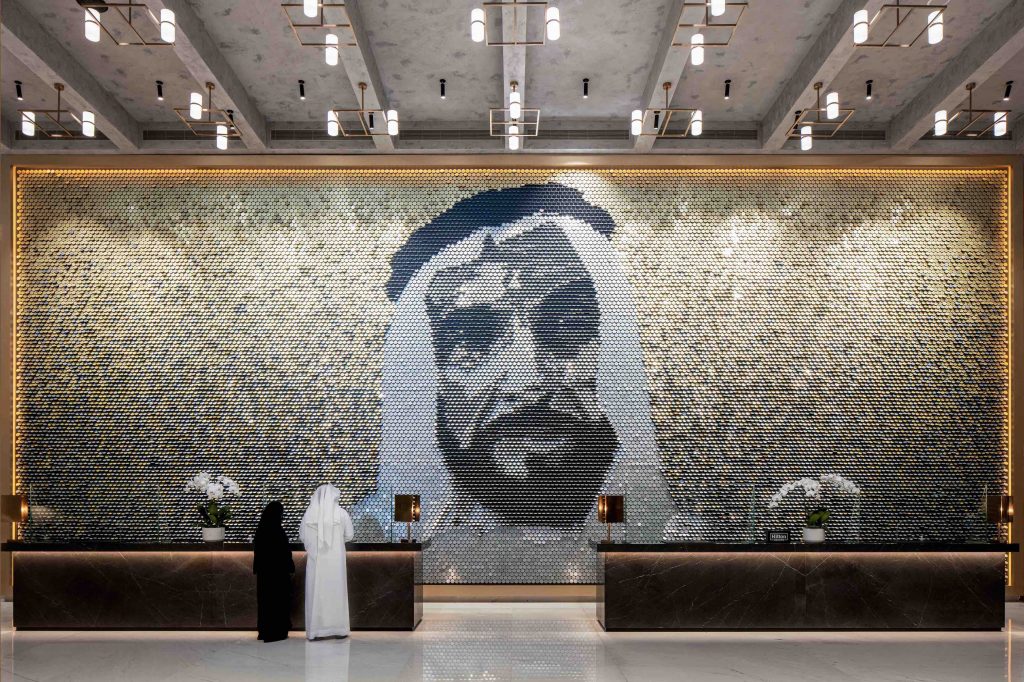 A perfect day spent with friends, family, slides, and the sea is what Laguna Waterpark is all about. Whether you're looking for a laid-back afternoon, a blast of excitement, or are keen to feel some waves, it offers something for the thrill-seekers and the chill-seekers alike.
The Green Planet is the place to explore and interact with a whole new world of exotic flora and fauna. In addition, the fully immersive indoor vertical rainforest in Dubai offers different experiences for kids and adults.
"Whether planning a staycation or short holidays, we have the perfect pocket-friendly offer, available to book directly on our website. We are thankful to our loyal guests for this wonderful journey since the hotel's opening and express our gratitude to them. This reasonable offer will always make every stay enjoyable and memorable, not only this Eid but all year long," added Commercial Director Ralph Onaly.