Dubai, UAE: Take a break from your day-to-day routine with a relaxing sunset yoga session at Palm West Beach on Saturday, April 10. 
Join us for a special outdoor yoga experience led by Allaoua Gaham, Director of Yoga La Vie and Lululemon brand ambassador in Dubai, alongside Laura Weston, Dina Cassir, Goli Cramer and Sabrina Biljana.
Zen seekers can expect a unique fusion of yoga and Pilates to build core strength and stretch key muscles in the body. The 75-minute class will end with a group meditation to bring a sense of calm, serenity and inner peace.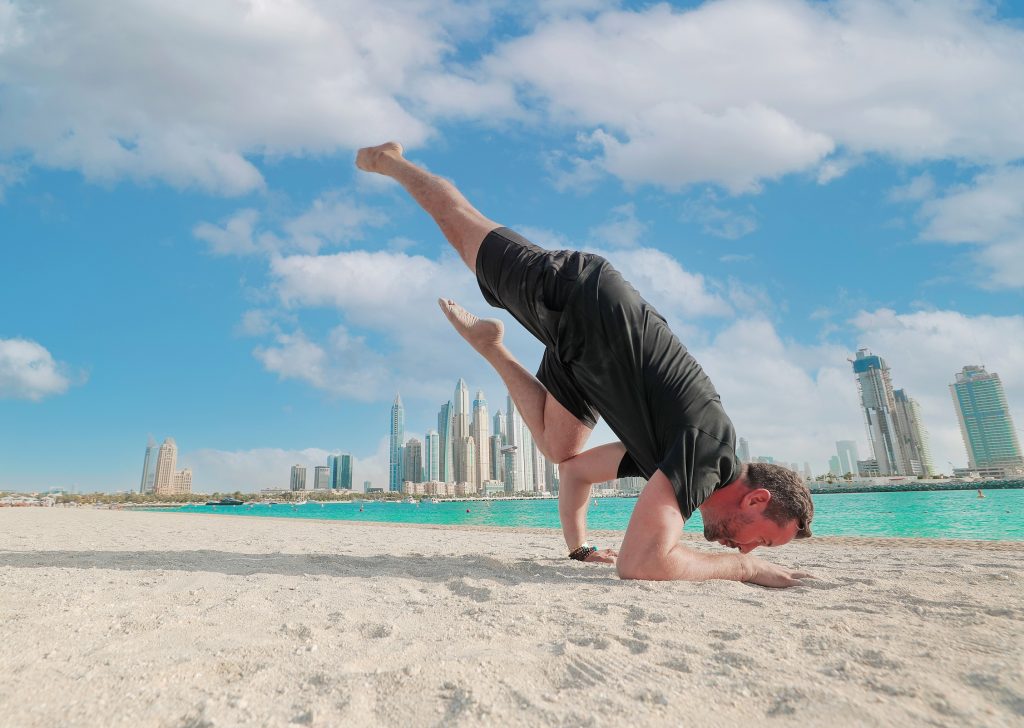 Event name: Yoga Vibes by Yoga La Vie
Location: Palm West Beach, Palm Jumeirah
Date: Saturday, 10 April 2021
Time: 5:30pm
Maximum capacity: 100 pax with 2-metre social distancing in place
Registration: https://www.yogalaviedubai.com/yoga-vibes-free-event-at-west-beach-palm-jumairah/
Palm West Beach is the ultimate all-day beachfront destination housing an array of the city's best dining options, water sports activities including kayaking, VR diving, stand-up paddle boarding, electric hydrofoil surfing, and more, with fantastic Dubai skyline views. In addition, Palm West Beach is pet-friendly, and home to a stunning tree-lined promenade, with 300 palm trees which illuminate the walking and running trail in the evening.
Stay up-to-date with Palm West Beach's activities on Instagram – @PalmWestBeach.