Dubai, UAE – Dubai-based sustainable brand, Kind by Design, has launched a new collection of hand-poured beeswax candles known to naturally purify the air around them as they burn.
Committed to ethical processes, these candles use an all-natural, custom beeswax blend, with clay containers as well as discarded and upcycled beverage bottles. They also feature eco-friendly wicks and fragrance oils that are free from phthalates and parabens.
Sophia Sheikh, co-founder of Kind by Design said, "With an increased amount of time being spent at home, we are more conscious of the products we use around us and our families. Candles are a great addition to any room; however, we wanted to go beyond just a pleasant smell and nice looking accessory. We are mindful of the air we breathe in, and we wanted our candles to reflect that."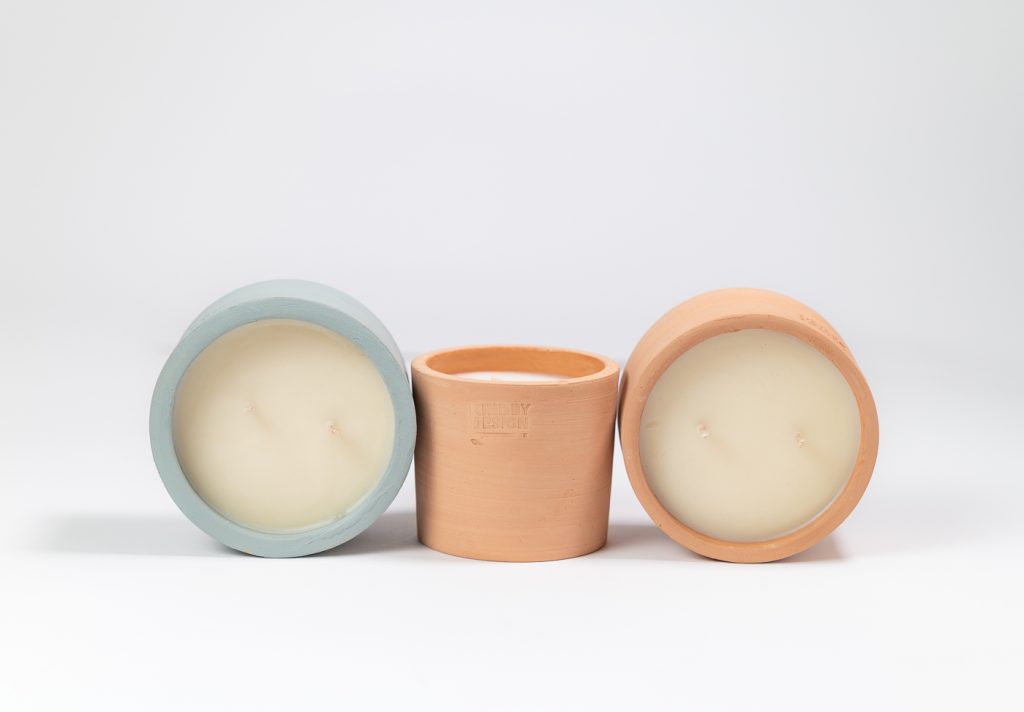 Beeswax candles are known to have air purifying properties. They release negative ions, which neutralise allergens in the air such as mold spores, pollen, dander and other pollutants and also burn much slower, therefore lasting longer than traditional candles. Despite this, candle makers still lean towards other, cheaper wax options such as soy or paraffin.
Kind by Design candles are available in four exquisite fragrances: Jasmine, Peony, Cuban and Vetiver, and Citrus and Basil, with an additional outdoor candle using Citronella and Lemongrass, to help deter mosquitos. Locally produced, the clay containers are hand made on a potter's wheel and discarded beverage bottles are collected from local businesses and upcycled.
"We aim to offer aesthetically pleasing objects, but with a higher purpose in mind," added Sheikh. "Once the candle burns out, the containers can be used as planters with the seeded paper provided. Even our packaging is recyclable and we deliberately don't print on our boxes so they can be reused."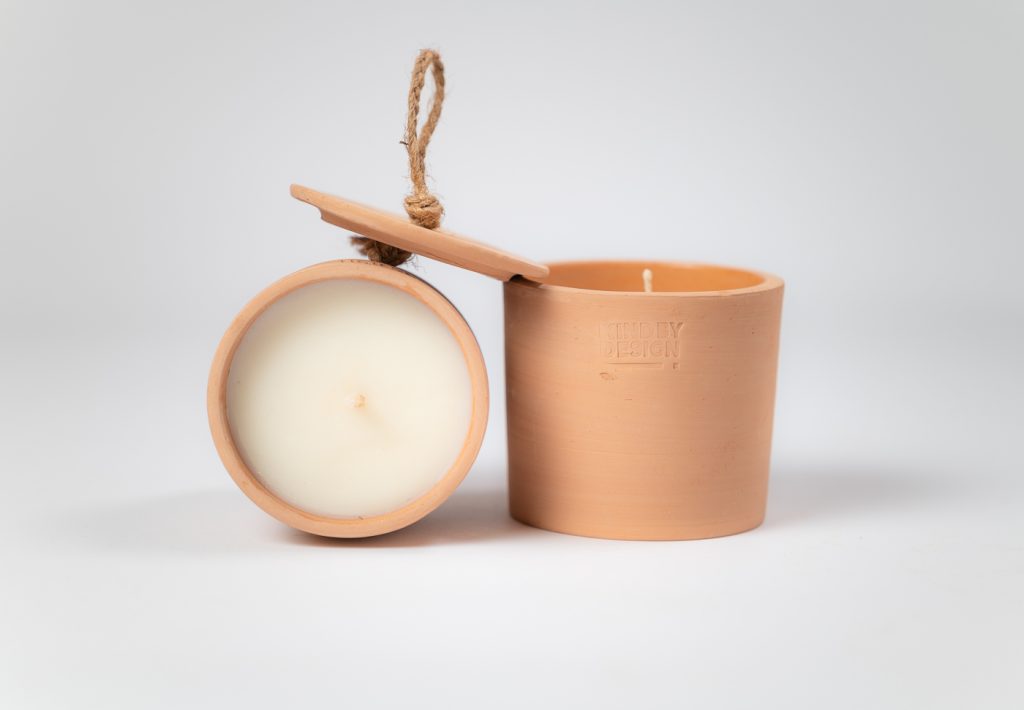 Kind By Design is the brainchild of Dubai-based entrepreneurs Sophia Sheikh and Lale Faheem, who launched the company in 2020 to offer sustainable, ethically sourced, and stylish products, while supporting local communities. The brand concept was sketched around the ethos of creativity, science-led thinking and the intent to live more responsibly. They initially launched with fabric face covers and the candles are now their second offering.
"For us, sustainability is a journey of increased awareness and lifestyle change. We recognise our customers are looking for brands to engage authentically and tangibly and therefore, are energised by delivering on our kind and conscious ethos. Our candles are the latest addition to our sustainable range," said Lale Faheem, co-founder of Kind by Design.
For more information, visit www.kindbydesign.co or contact Sophia Sheikh +971 55 157 5568 / Sayhello@kindbydesign.co
Photo credits: @lotfi.bencheikh