Dubai, UAE (August 3, 2021) – The Retreat Palm Dubai MGallery by Sofitel has announced the opening of Bait Al Nakhla, a new dining concept which serves signature Middle Eastern dishes and presents an array of time-honored rituals and performances amid a venue that makes you feel at home.
Meaning "The House of the Palm," Bait Al Nakhla offers dine-in guests with stunning and sweeping views of the Dubai skyline, enjoyed within the comforts of the elegant dining venue. The space's warm-colored interior is adorned with vintage Middle Eastern lamps and carpets, and is infused by bakhour incense to transport guests to the magic of olden-day Arabia.
Bait Al Nakhla's menu features a delicious range of signature Middle Eastern dishes served in classic Arabic plates, which are perfect for sharing. The chef's specials include brown wheat tabbouleh salad, slow-roasted camel meat, charcoal lamb kibbeh, shish tawook, and ful with tahini sauce.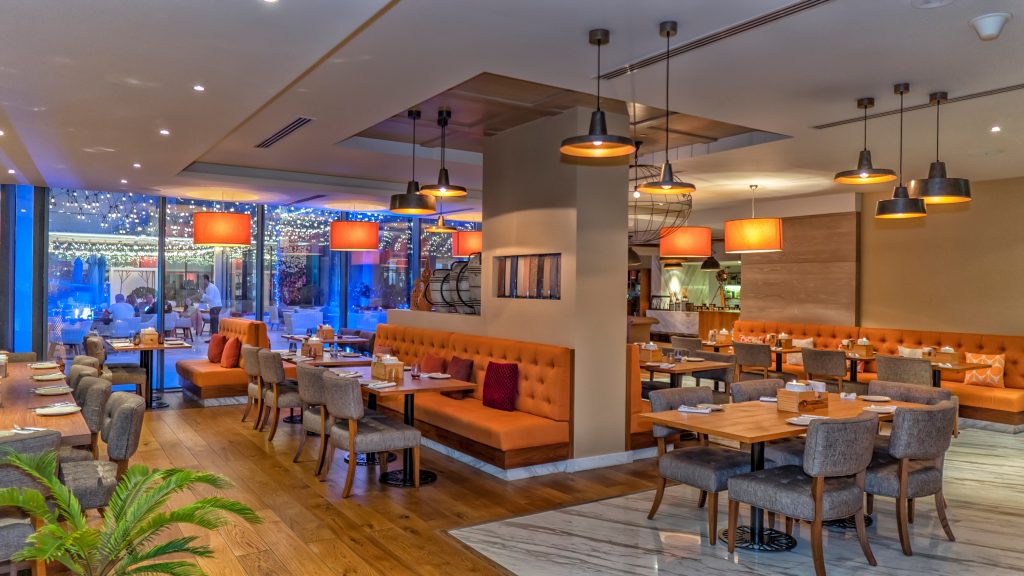 Embodying true Arabian hospitality, guests will be welcomed and guided throughout the culinary and cultural journey at Bait Al Nakhla. There is a suoq where one can buy traditional garments and other distinct keepsakes from the region. Ladies will get complimentary small henna tattoo, while a table with a minimum of four guests will receive a free souvenir. Every weekend until the month of September, Bait Al Nakhla will showcase an Arabic live band, or Middle Eastern folk performances to keep the guests entertained.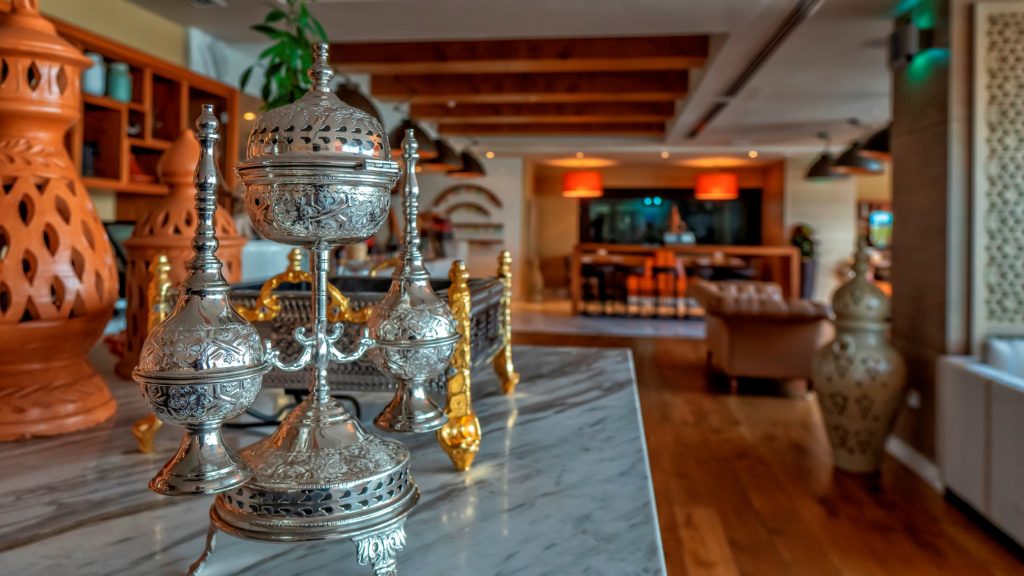 Bait al Nakhla is open daily from 12:00 pm to 5:00 pm for lunch, and from 7:00 pm to 11:00 pm for dinner. As an introductory offer, a sharing style feast is available for AED 179/ instead of AED 250/ per person. This price is inclusive of unlimited garwa coffee, hot and cold mezze, main course dishes, and desserts, as well as a range of drink options including Arabic beverages like qamar al din, karkade, and laban, soft drinks, select juices, tea, coffee, and water. Kids aged between six and 12 years can avail 50% discount while children five and below dine for free.
This special rate is valid until end of August 2021. For bookings and more information, visit theretreatpalmdubai.com, call +971(0) 4 524 7777 or send a WhatsApp message to +971(0) 50 263 0765.