Recapping the summer season, a new floral trend emerged, highlighting the growing preference for mono bouquets among customers in the UAE.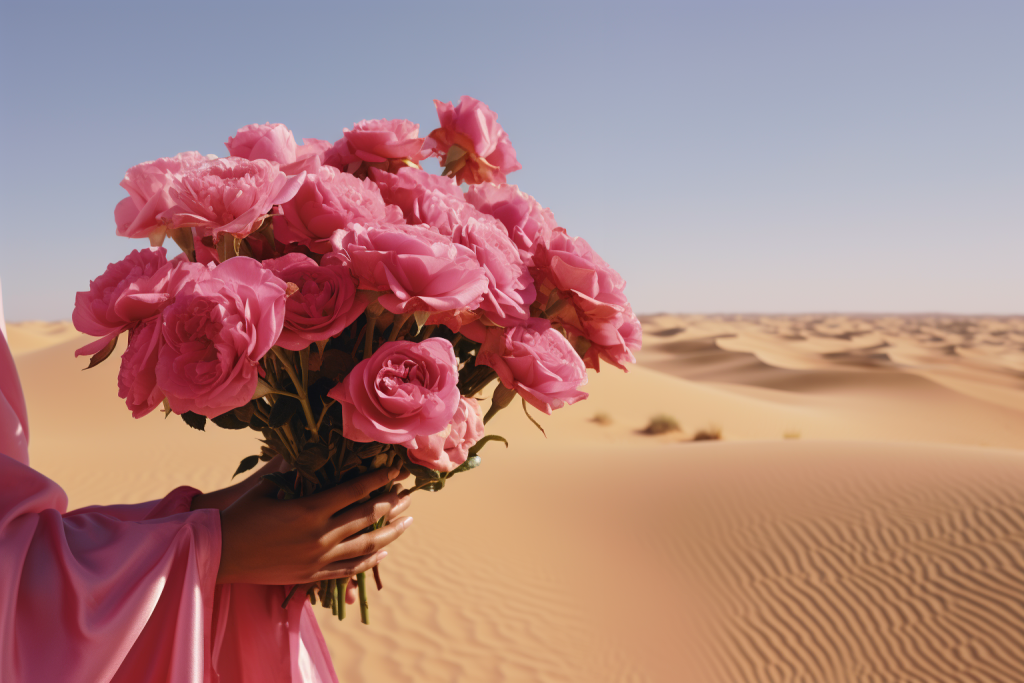 Recent market data from Flowwow analytics has uncovered a staggering floral trend that's turning tradition on its head. Based on the internal purchase data – mono bouquets are taking the region by storm, capturing a whopping 53% of all floral purchases during the scorching summer season of 2023. This trend reflects a unique blend of elegance, simplicity, and sustainability and appeals to a wide range of customers. Pink Juliet peony roses, Sarah Bernhardt peonies and single yellow roses take the lead as the most popular mono bouquets among Emirati citizens.
Additionally, a substantial 32% of consumers opted for Florist's Specials, showcasing the popularity of curated bouquet arrangements crafted by florists throughout the UAE. These specially designed bouquets have carved out a significant portion of the market, appealing to a diverse range of tastes and preferences.
Moreover, 10% of customers exhibited a preference for the concept of flowers in a box, which combines the traditional charm of bouquets with innovative packaging. This choice adds a touch of sophistication and creativity to floral gifts, appealing to those seeking a unique and stylish presentation. Other categories include interior flowers, basket flowers and flowers in pots.
As the UAE heads into the next season, the floral industry anticipates that the preference for mono bouquets will continue to flourish. With a spotlight on simplicity, elegance, and sustainability, mono bouquets have truly blossomed into the nation's favorite floral choice.
Flowwow experts have also observed an expected seasonal decline in activity during the summer months. However, with the onset of the business season in September, a surge in consumer engagement is anticipated, especially in the realm of online gift purchases. This increased activity can be attributed to the proximity of corporate events and numerous upcoming holidays. It is expected that more individuals will opt for online gift procurement, with a particular emphasis on same-day delivery services – according to a recent report by Statista, the global same-day delivery market is rapidly growing and is forecasted to reach 26.4 billion U.S. dollars by 2027. Furthermore, a rise in cross-border sales is foreseen as international customers seek to acquire gifts for their recipients in the UAE.
The rise in activity is also expected during upcoming events such as GITEX and COP28. These high-profile occasions are anticipated to further stimulate consumer engagement in online gifting, as attendees and participants seek thoughtful presents for colleagues, partners, and associates.