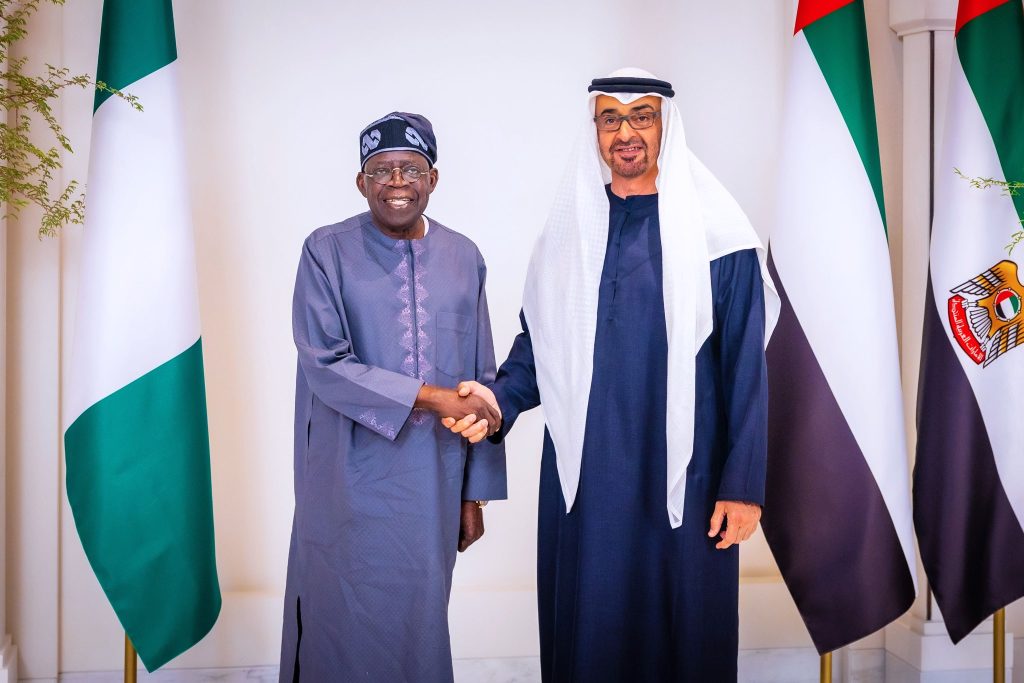 Presidents Sheikh Mohamed bin Zayed Al Nahyan and Bola Ahmed Tinubu Forge Historic Diplomatic Accord
In a landmark diplomatic breakthrough, President Sheikh Mohamed bin Zayed Al Nahyan of the United Arab Emirates (UAE) welcomed Nigeria's President Bola Ahmed Tinubu in a high-profile meeting that resulted in the immediate lifting of the visa ban imposed on Nigerian travelers to the UAE. This significant decision, coupled with a series of agreements, signals a new era of cooperation between the two nations.
Among the key outcomes, Etihad and Emirates airlines are poised to recommence flights connecting the UAE and Nigeria, re-establishing vital air links between the regions. Additionally, a framework has been established for substantial investments in Nigeria's economy, showcasing the UAE's commitment to fostering economic growth and development in the African country.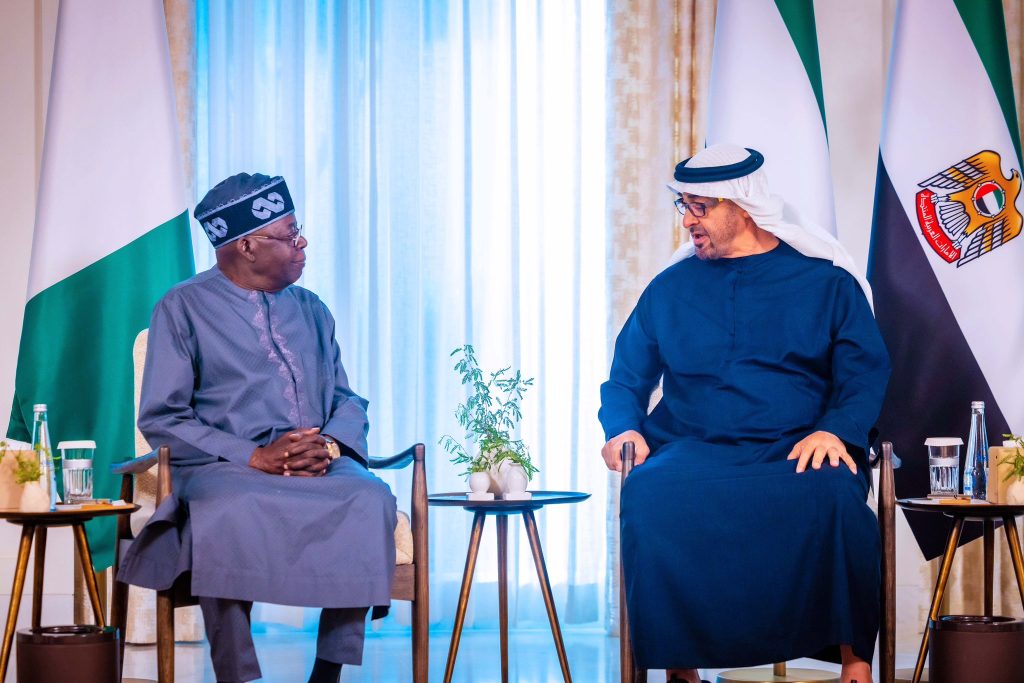 A joint foreign exchange liquidity program has been set in motion, further solidifying financial cooperation between the nations. Both presidents expressed their dedication to normalizing relations, underlining their shared commitment to diplomatic collaboration and regional stability.
The historic meeting took place at Qasr Al Shati in Abu Dhabi, serving as a symbol of renewed commitment to strengthening bilateral ties. Leaders from both nations emphasized their collective focus on sustainable economic growth, development initiatives, energy cooperation, and coordinated efforts to combat climate change.
Both presidents emphasized the importance of international cooperation, particularly in the face of pressing global challenges like climate change. The UAE's pledge to foster relationships with nations aspiring to stability and prosperity was evident, with a special emphasis on the strategic importance of the UAE's partnership with Nigeria.
President Tinubu expressed his enthusiasm for expanding bilateral cooperation, highlighting the potential for mutual sustainable development and progress in both countries. This positive development comes after Emirates temporarily suspended flights to Nigeria in September 2022, following a funding dispute.
President Sheikh Mohamed bin Zayed Al Nahyan, UAE: "This historic agreement signifies a new chapter in the relationship between the UAE and Nigeria, one based on mutual respect and shared aspirations for progress and prosperity. We look forward to a future of enhanced collaboration for the betterment of our nations."
President Bola Ahmed Tinubu, Nigeria: "Today's agreements mark a turning point in our diplomatic ties. We are excited to embark on this journey of mutual growth and cooperation, knowing that together, our nations can achieve great things."