Vassilios Nicolaos Vitsilogiannis is a political scientist who has practiced journalism for many years. Currently, he is working with various media outlets from print to radio in different parts of the globe.
"Life is too short, and we need to spend it with our loved ones. I know people who need me, and I'm there for them, but I don't want to talk about it since this matter is a matter of intimacy."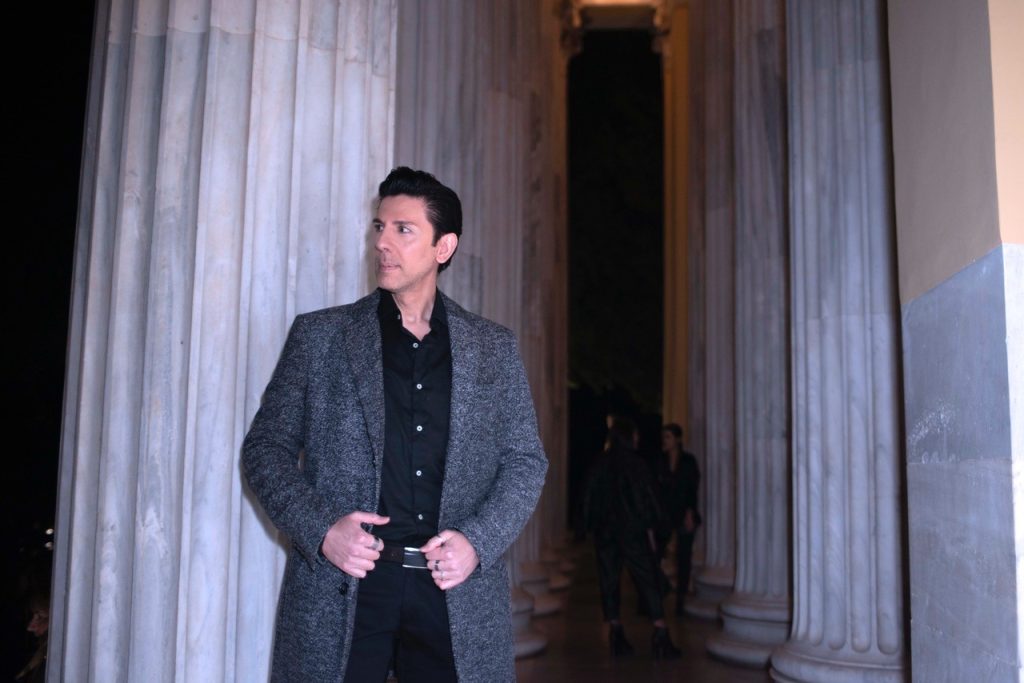 Greek descent Vassilios has been in media for a long period. And his journalism practice creates leeway for him to integrate his knowledge in politics and media. He was a Master of Arts in International Relations graduate and worked as a political journalist and analyst.
Aside from being part of the estate of public figures, "One of the jobs I did in the past was the English teacher. Children are the future of this world, and any learning process should include Preparation: Arousing Interest; Presentation: Encountering the New Knowledge or Skills; Practice: Integrating the New Knowledge or Skills; Performance: Applying the New Knowledge and Skills," he said.
Vassilios fondness for children also set him to be a philanthropist. In the United Arab Emirates, he worked as media coordinator at Small World, a charitable institution supporting children in need globally. The organization was under the auspices of His Highness Sheikh Nahyan Al Nahyan.
He started his career in print media in one of the prominent media agencies in Dubai, covering significant events around the emirate. This man of talents currently works as an anchor of the weekend's news report on radio Strimonika, a radio under the patronage of the Museum of Radio and Technology in Salonica, Greece.
"During my presence in Dubai, I worked with many other magazines. Also, I collaborate with various websites worldwide; my interviews get published online. Recently, I had a great friend who offered me her magazine to conduct interviews with great personalities from around the world," he remembered his Dubai journey.
"I would love to, but as a journalist, I travel to meet new people, to develop new projects, and engage in collaborations in different countries. I reckon a place to live in is Europe, close to most of the world.
Diversity fuels Passion
Staying for almost ten years in Dubai gave him the feel of the multicultural setting of the city that imposes new norms and values of a traditional ethnic culture fused with modernity and innovation.
"This has constructed their diasporic identity by using, reinventing, and reinterpreting their ethnic traditional cultures," Vassilios added.
According to him, he finds Dubai as a great city that creates an opportunity for everyone. It is good in every way, especially the diversity of culture, that makes him more passionate and satisfied with meeting new people and personalities.
"Being a journalist is very exciting. I get to meet new people, get to know them better, and then interview. It's a psychoanalysis process which I enjoy doing to my interviewees," Vassilios shared.
On the other hand, as a journalist, he also faces struggles in competition and the accuracy of resources that challenged him from time to time. Although his professional career has run smoothly despite controversies, the obstacles he faced in his personal life never hindered him from surviving in his work.
Did you enjoy reading the story?
This story has been featured in the 11th issue of Dubai Vibes Magazine. To get a copy, you may contact Ms. Elaine "Bella" Marbella at +971503196856. If you have an inspiring story or know someone with one, please send an email to us at eic@dubavibesmagazine.com