By Joshua Trias
Dubai, UAE: There are good chefs and there are really good ones.
"The question is," Uwe Micheel, president of the Emirates Culinary Guild (ECG), said during a chat with Dubai Vibes Magazine, "what makes a top chef ?"
"I would say there is a difference between a celebrated chef, who is an amazing entertainer, and a celebrated chef, who can cook," said Micheel.
He said he feels there are a lot of chefs who may not be media-savvy "but they are amazing…they are great chefs (who) understand flavors and do great dishes."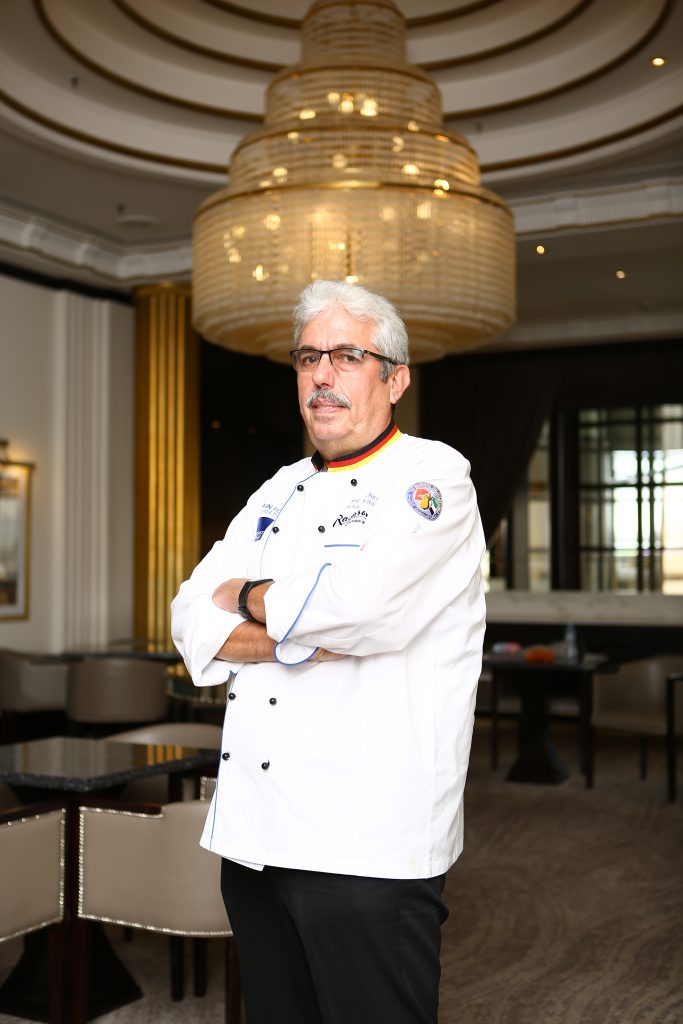 And Dubai, he said, has an abundance of this type.
"A lot of celebrated chefs are working here definitely," he said, further sharing that Dubai had "very little in terms of food and beverage when he arrived in January of 1993.
"But now, I think Dubai can compete with all the culinary cities in the world. When I came here, we went to Hong Kong… to Singapore to learn, to see what was going on in the culinary world
"But now, the chefs from Hong Kong, from New York are coming to see what we are doing here because now you can find every concept, every cuisine in the world in Dubai.
"Dubai really is now a culinary city," said Chef Uwe, who also is Director of Kitchens at Radisson Blu Hotel Dubai Deira Creek.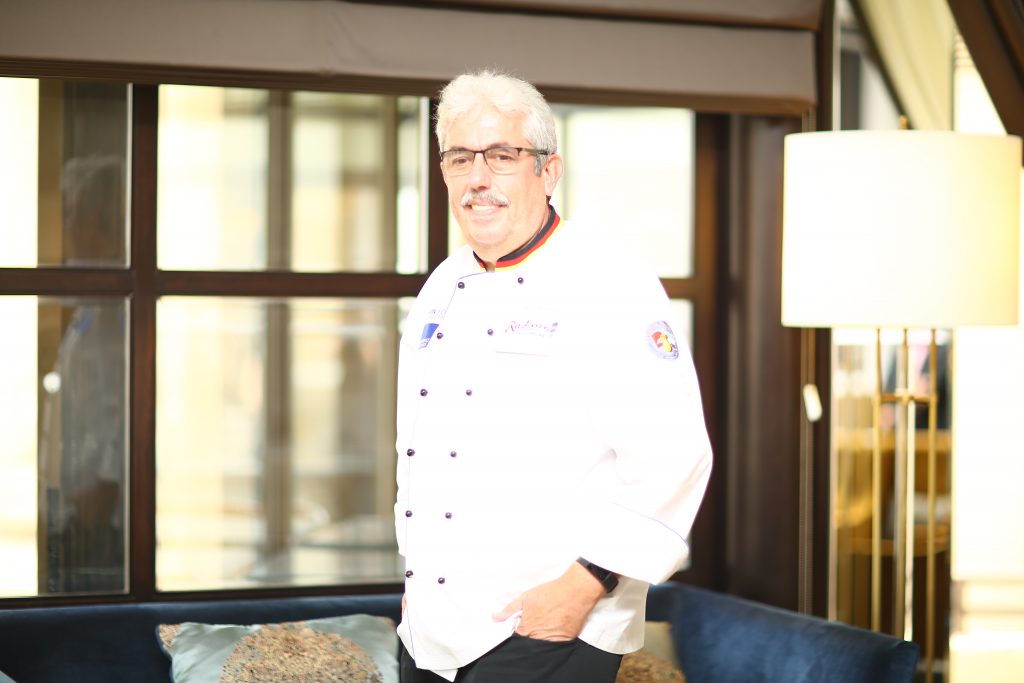 'Never give up'
Meantime, he noted that the past 15 months have been "very difficult for a lot of chefs," some of whom lost their jobs to the pandemic.
"Never give up," he said, when asked what advice he has for them.
"What I want to say is when somebody pushes you down, get up; when you get up you get up stronger. Each time you were pushed back, when you come forward, you become stronger
"Learn as much as you can. Money in your pocket they can take from you, but the knowledge you have, they can't (because) once you learn, once you have it, once you have enough knowledge, you will always come back."
Chef Uwe has been active with ECG since 1994.
The group was formed in 1992 with about 15 members and has, in Chef Uwe's words, "grown with Dubai," having close to 3,000 members and regularly holding several international competitions, a number of which is scheduled for next year.
"We want to give the message to the world basically that the pandemic has not put our industry down. We are back and we are there. We are ready. The whole city is far ahead than other places in the world," Chef Uwe said.