Mubarak Al Mazrouei, an Emirati native, developed a spirit of kindness at an early age and has become an inspiring role model for everyone. Despite the scorching heat, this five-year-old youngster braved the elements to serve and carry meals to laborers.
Mubarak, according to The National, is the youngest member of the Supreme Council for Motherhood and Childhood's Little Volunteer program, which presently includes hundreds of young people.
The council was created in 2019 and has since served communities both locally and internationally.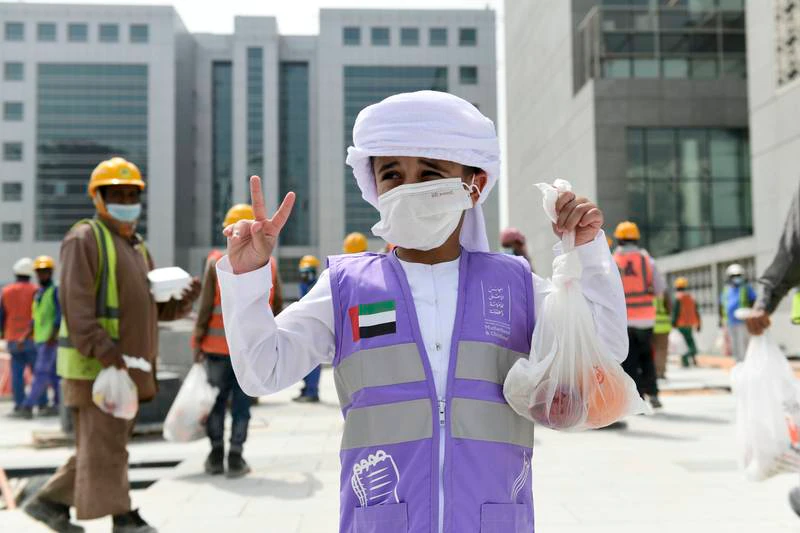 Mubarak joined a team of more than 20 volunteers last week in handing food packages to Abu Dhabi construction workers. Despite the blazing heat of the sun, the child was filled with joy.
"It's very hot, but I like it." "It's ok it's hot," he added.
Members of the humanitarian project range in age from five to late adolescence, and many are also members of the Emirati Children's Parliament.