The charming streets of Paris may be thousands of miles away from the hustle and bustle of Dubai but now, thanks to Parlour Boutique the picturesque city is going to feel a bit closer to home. Start your day with a petit dejeuner in the best way possible with a range of delicious breakfast items daily from 8:00AM – 7:00PM. 
Parlour Boutique makes for the ideal location to indulge in the perfect breakfast within a stylish yet laid-back space. Guests can sip on the Parlour Boutique speciality coffee brewed straight from the coffee bar. Bask in the morning light on the al fresco terrace or spacious indoors and get transported dans les rues de Paris!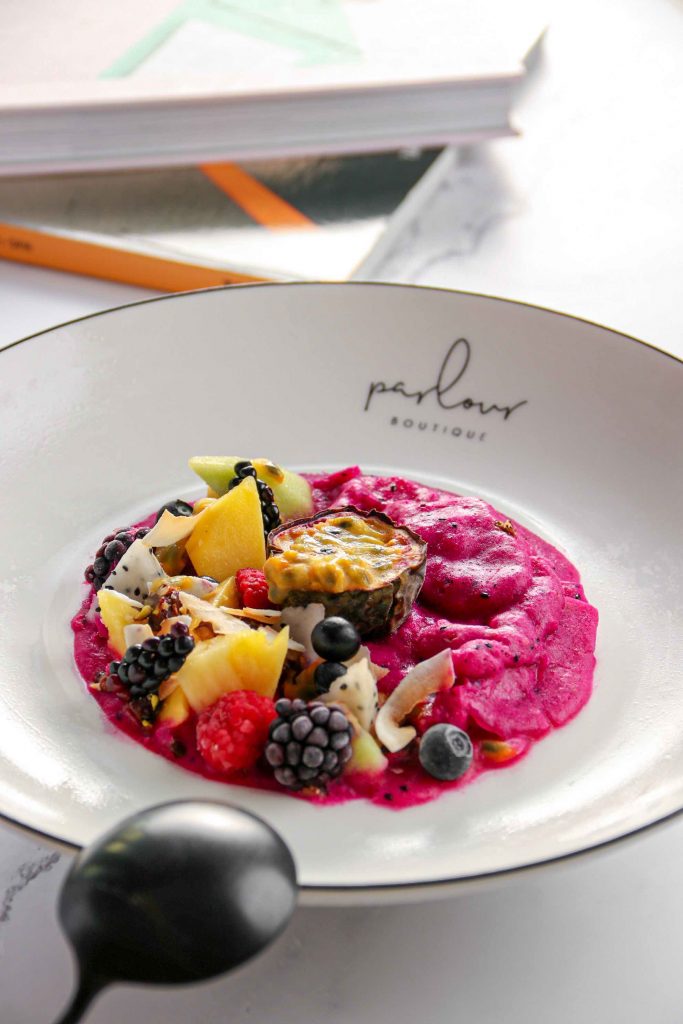 The breakfast options are carefully curated to cater to all specially cooked and crafted infusing delectable flavours into every dish. For those invested in the Parisian path can revel in their choice of a flaky butter, hazelnut chocolate or cheese croissant. Those who prefer traditional breakfast options can opt for The Parlour Fluffy Omelette, the decadent Truffle Egg Benedict or the Vol Au Vent. Those who enjoy a Middle Eastern breakfast will appreciate the scrumptious and mouthwatering Garden Shakshuka, made to perfection with the special homemade tomato sauce topped with crumbles of feta cheese, sprinkled with a touch of green herbs and served with crispy sourdough bread. Made with love Le Camembert has never tasted better with melted cheese and truffle honey on top-red berry jam and grilled sourdough bread.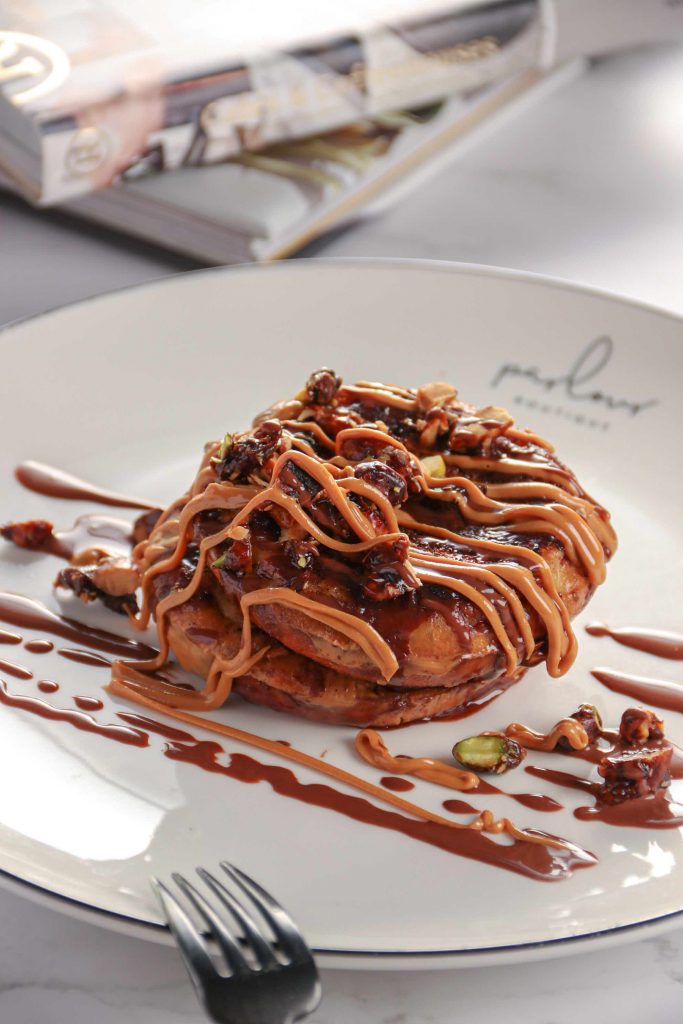 Satisfying all palettes, Parlour Boutique whips up an array of refreshingly healthy options too. The Exotic Pitaya Bowl of tropical fruits beautifully blended makes for a nutritious breakfast with a sweet flavour. For a balanced start to the day, diners can opt for the L'acai Bowl, the Greek yoghurt or the Le Levantine.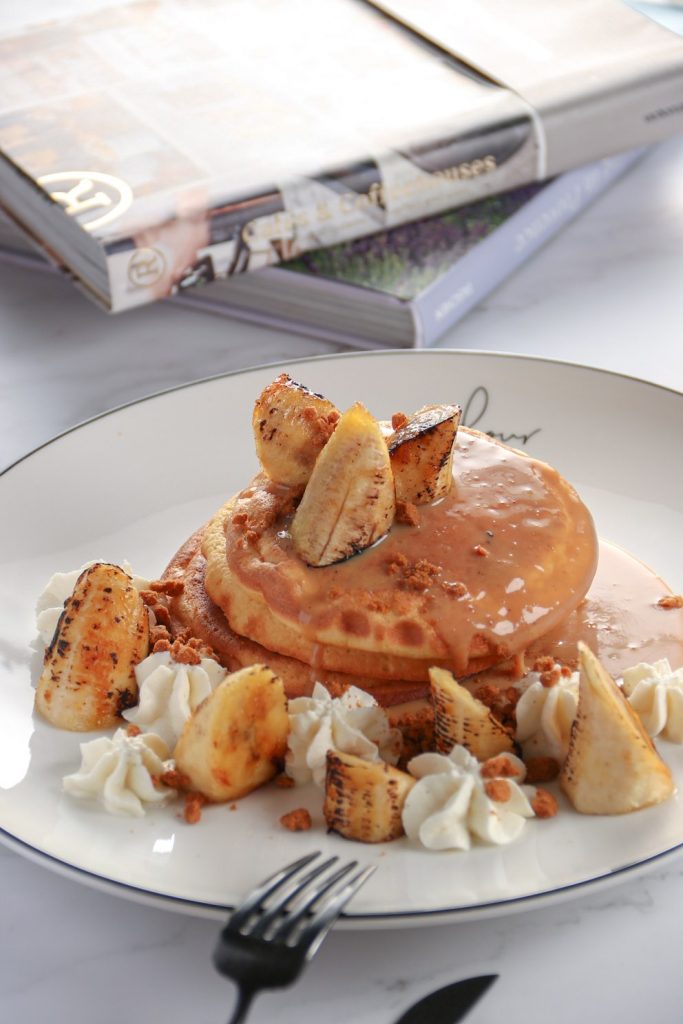 Elegance, simplicity and tradition are just three things you can find at Parlour Boutique. Enjoy the sophisticated flavors of a French breakfast that will be sure to impress your guests. Savor a variety of heart-warming dishes that suit your tastes from the extensive selection of breakfast dishes. We can't think of a more perfect way to start your morning.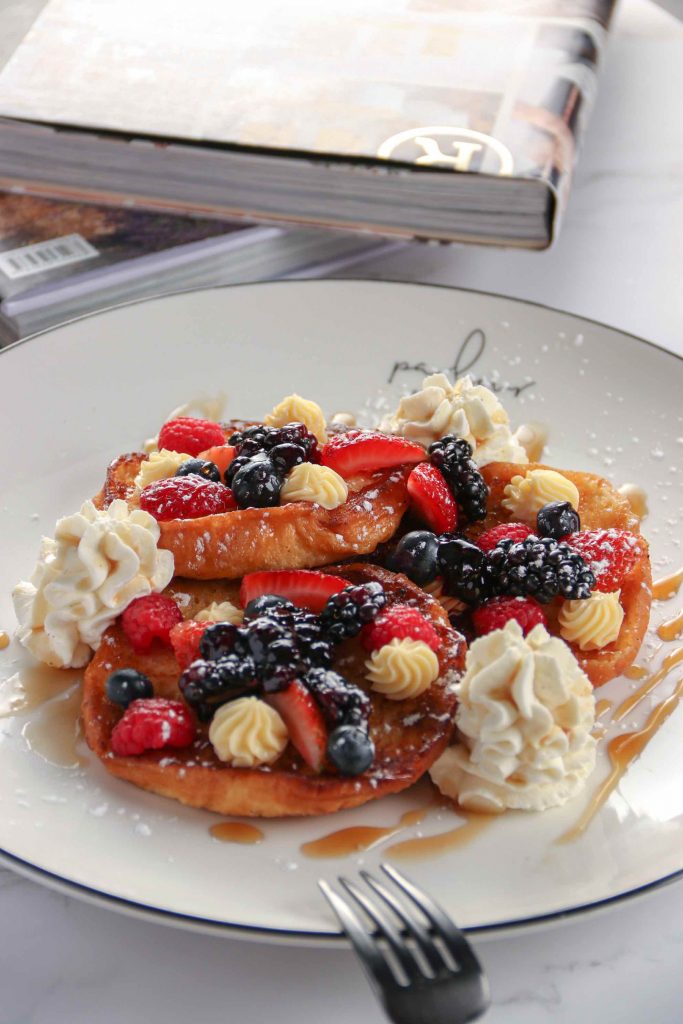 Whatever the occasion, whether it is a quick bite before you start your day or a chic space to lounge with friends and revel in quality dishes, Parlour Boutique specially curates the ideal settings for your mood. The French-Mediterranean locale boasts an extensive menu designed to transport you to your happy place.