The Angel's Burger outlet in Dubai has been compelled to change its name after facing the possibility of legal action from the franchise in the Philippines.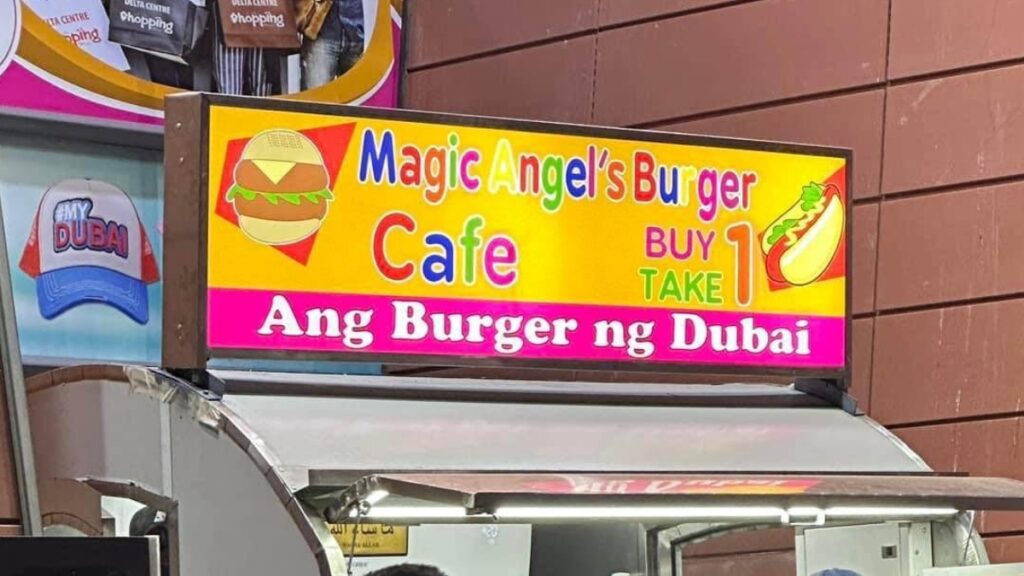 The signage at Angel's Burger Express in Delta Supermarket, Al Rigga, was taken down and replaced with a new name, Magic Angel's Burger Café.
The rebranding occurred overnight following claims by Angel's Burger Franchising Food Corporation of unauthorized use of their registered trademarks in the UAE.
The franchise warned customers about the "illegal establishment" and emphasized concerns about safety, quality, and integrity. The legal team, in collaboration with UAE authorities, is taking action to address the situation promptly.
Customers are urged to be cautious and purchase only from legitimate Angel's Burger branches.
The newly opened outlet in Dubai has gained attention due to its "Buy 1 Take 1" offer, attracting long queues of customers. Angel's Burger is renowned in the Philippines for its affordable, street-style burgers and popular "Buy 1 Take 1" promotions.