The UAE has just witnessed the quickest selling arena show in the capital as the global icons of pop sell out the Etihad Arena for their May 7th show in hours
Returning to the UAE for the first time since 2018 as part of the 2023 DNA Tour, lucky fans who got their hands on tickets can look forward to an unforgettable night of 90s classics and chart topping hits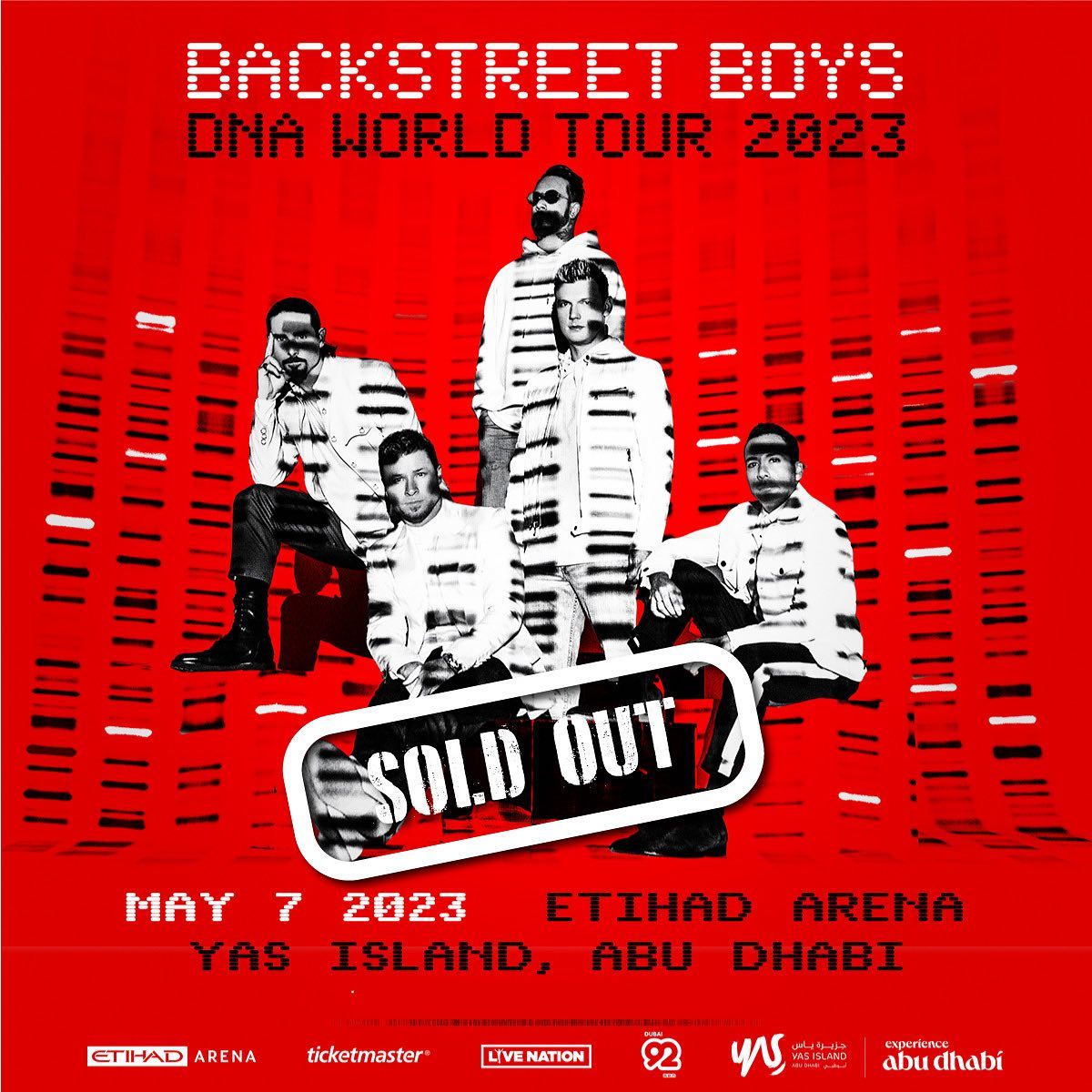 The Backstreet Boys have done it again! The global musical icons, trendsetters, and one of the greatest pop groups in history, the Backstreet Boys' long anticipated return to the UAE has gone down an absolute treat with adoring fans, with tickets for their upcoming show at The Etihad Arena in Yas Island, Abu Dhabi selling out in just hours. One of the best-selling bands of all time, breaking records everywhere they go, they've just done it again by setting the quickest time to sell out an arena show in the capital.
Proudly brought to you by Live Nation, Backstreet Boys enthusiasts can look forward to an incredible night of smash hit tunes including "Everybody", "Larger Than Life", and "I Want It That Way". Just one stop off on their tour of the Middle East, South Africa, and India, the upcoming show on May 7th promises to be an enviable night of singalong anthems and harmony-driven contemporary pop that will live long in the memory.
With plenty more shows and exciting artists planned for the coming months, keep up to date by following www.livenation.ae and checking out their Instagram @LiveNationME.
The band also released the first episode of their new docu series Making Of The DNA Tour, giving fans an inside look of the preparation for their highly-anticipated world tour! Additional episodes will be available on The Backstreet Boys  YouTube channel.