The Central Bank of the UAE (CBUAE), in collaboration with the Dubai International Holy Quran Award, has released 8,000 silver commemorative coins to mark the Award's silver jubilee.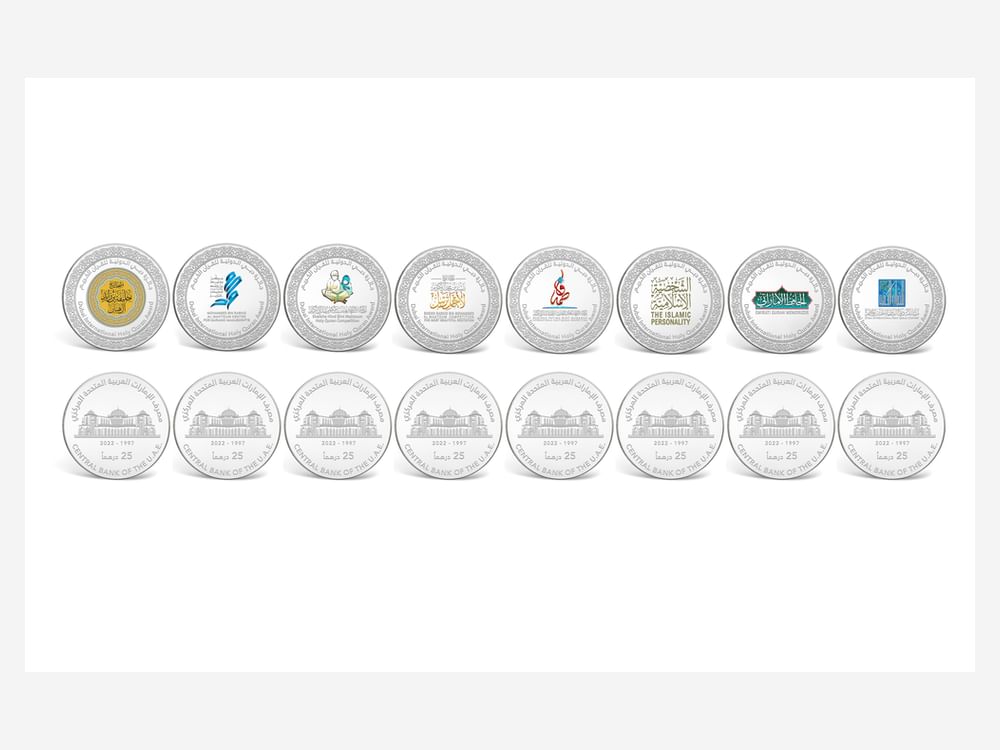 Weighing 28 grams each and with a nominal value of 25 dirhams, there are eight unique coin designs representing various contests and activities held by the Dubai International Holy Quran Award since its establishment in 1997.
The coins celebrate the achievements of the Award in promoting Quranic culture, fostering competition in memorizing the Holy Quran, and honoring individuals excelling in this endeavor.
The coins, not available for sale, will be handed to the organizing committee of the Award.