To be held at Dubai Festival City, the event is about empowering women from all walks of life
Dubai Women's Run, the largest female sports event, will take place on the 5th of November at Dubai Festival City. Organised by Plan b Group, in association with UAE Athletic Federation and Dubai Sports Council, the run is set to bring together the spirit to champion female health and wellbeing. For this 10th edition, the event will be flagged off by Her Excellency Mariam bint Mohammed Almheiri, Minister of Climate Change and Environment, and alongside will be present representatives from the UAE Athletic Federation and Dubai Sports Council.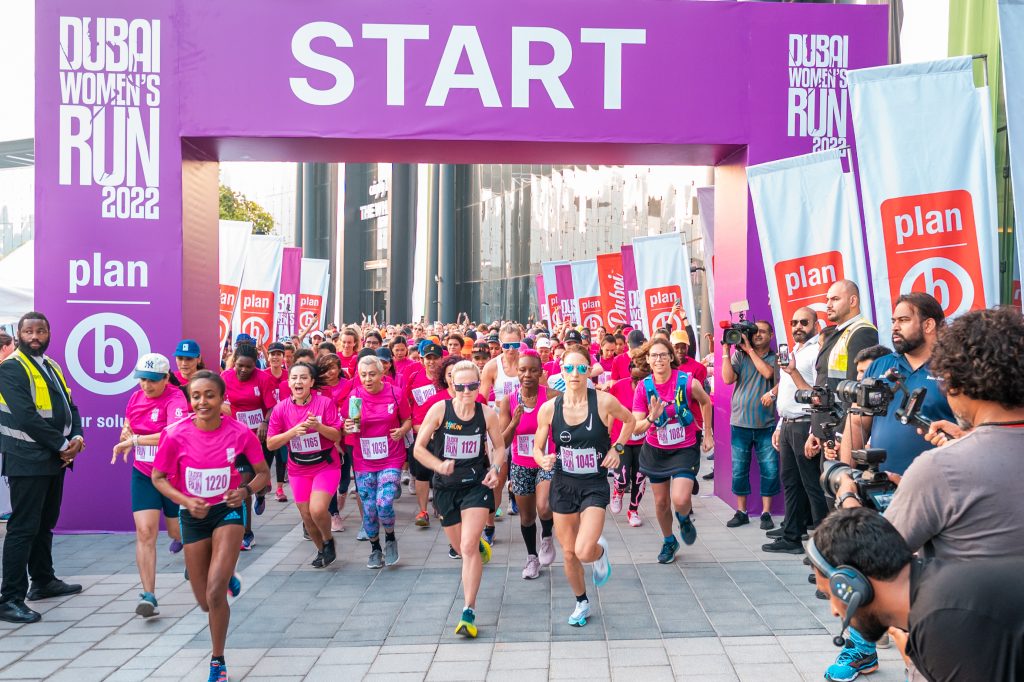 In line with the race's sustainability theme this year, the event will be run using only solar and human power-generated features to run the Dubai Women's Run (DWR) Village and main stage. All materials used for the race day kit, including t-shirts, bags and route maps will be re-useable, and use eco-solvent ink and recycled paper with on-ground key messaging, including taglines "Stride Towards Sustainability: Every Step Counts!" and "Reduce, Reuse, Recycle – Even During Your Run!" promoting sustainability to all.
Split into 3km, 5km, and 10km, the first three winners of the 5km and 10km categories will be awarded cash prizes. For 10km runners, the first prize will be 5,000aed, second place takes 3,000aed and third place will be 2,000aed. Winners for the 5km run can expect 3,000aed, 2,000aed and 1,000aed for the top three respectively.
DWR'23 Awareness Partners, Friends of Cancer Patients [FoCP], will also be available on-site on the event day with the Pink Caravan Medical Mobile Clinic offering free screenings and expert advice to continue with its mission of raising community awareness of the fact that early detection saves lives.