Emirates has introduced a new enhancement to its inflight connectivity, allowing all passengers in every class to enjoy free Wi-Fi connectivity by joining Emirates Skywards. This development has resulted in an additional 30,000 Economy Class passengers connecting to complimentary onboard Wi-Fi every week. Previously, Emirates had invested over $300 million into onboard connectivity, staying at the forefront of inflight Wi-Fi developments.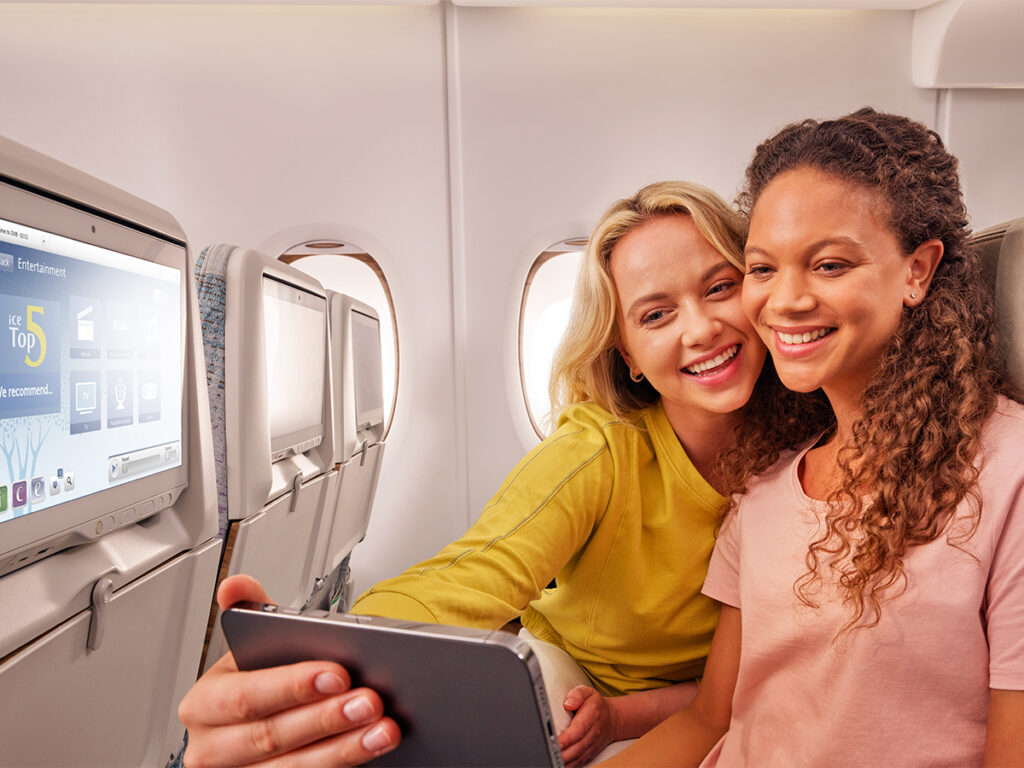 Under the new offering, all Skywards members, regardless of their tier or class of travel, can enjoy some form of free connectivity. This includes free app messaging for all members and unlimited free internet access for First Class passengers who are Skywards members. Silver, Gold, and Platinum Skywards members traveling in Business Class also have complimentary internet access. The increase in free connectivity has been well received by passengers, with an average of 450,000 users per month, representing a 30% increase compared to the same period last year.
Emirates plans to further improve the passenger experience by introducing new high-speed, inflight broadband powered by Inmarsat's GX Aviation onboard their new Airbus A350 aircraft. This will enhance connectivity and provide greater global coverage, including flights over the Arctic. Emirates is investing over $350 million to equip the A350 fleet with enhanced passenger connectivity and advanced entertainment systems.
To access the free Wi-Fi, passengers can join Emirates Skywards through various channels, including the official Emirates and flydubai websites, mobile apps, or directly from the Wi-Fi portal onboard. Emirates Skywards is a loyalty program with over 30 million members worldwide, offering a wide range of rewards and benefits across various partners and industries.
Emirates continues to prioritize the passenger experience by providing seamless connectivity and innovative services onboard its flights.