Aramex, in collaboration with Dronamics, is set to introduce drone deliveries in the UAE as early as 2024.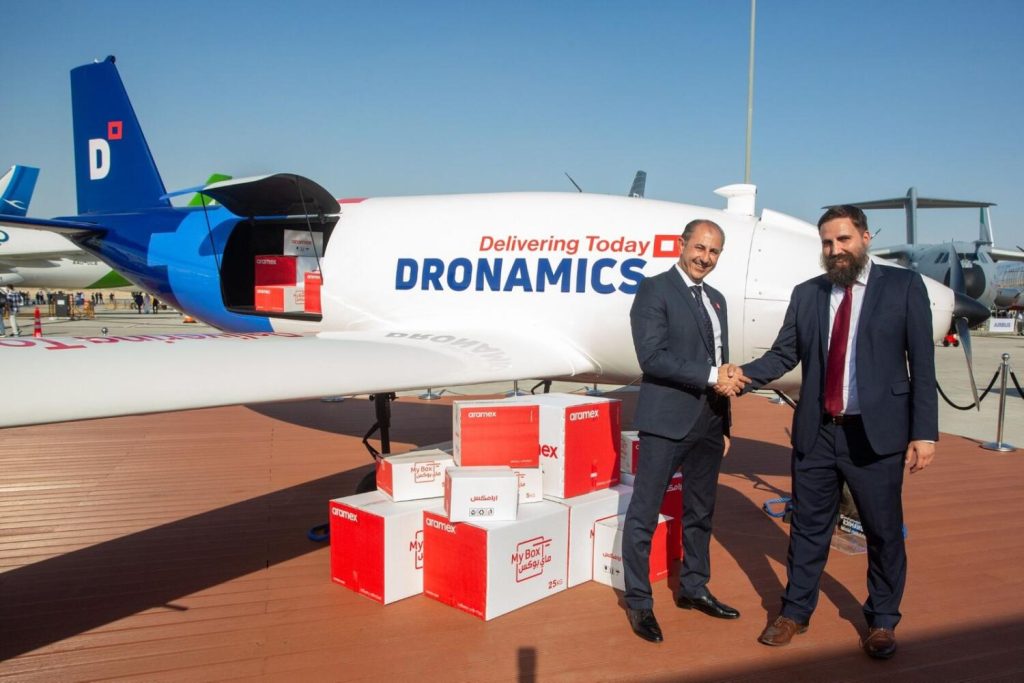 The initiative aims to leverage Dronamics' cargo drone technology and Aramex's fleet management capabilities to enhance parcel delivery efficiency. The drones will be equipped with advanced connectivity, navigation systems, and safety features like parachutes and collision avoidance.
This innovative service is expected to provide up to 80% faster, 50% cheaper, and 60% lower carbon emissions compared to traditional transport methods. The companies plan to conduct pilot flights in 2024, with a focus on optimizing technology utilization and improving customer experience.
The initiative aligns with the UAE's commitment to innovation in logistics and transportation.