DUBAI, UAE:  Hamzh Al Durdangi has been appointed as Executive Pastry Chef of both The St. Regis Saadiyat Island Resort and Al Wathba, a Luxury Collection Desert Resort & Spa.
Chef Hamzh's culinary career started in his mother's kitchen where he would spend hours taking in the food, smells and techniques she would use to make delicious meals and his favorite desserts.
"My mother makes the very best siphon and chocolate moist cake, my all-time favorite fruit jams and a lot more. I could stay in the kitchen for hours watching her create beautiful and flavorsome desserts and pastries. As far as I remember this is where it all started for me. She has always been my greatest inspiration to become a better, more detailed and more experimental chef." says Chef Hamzh.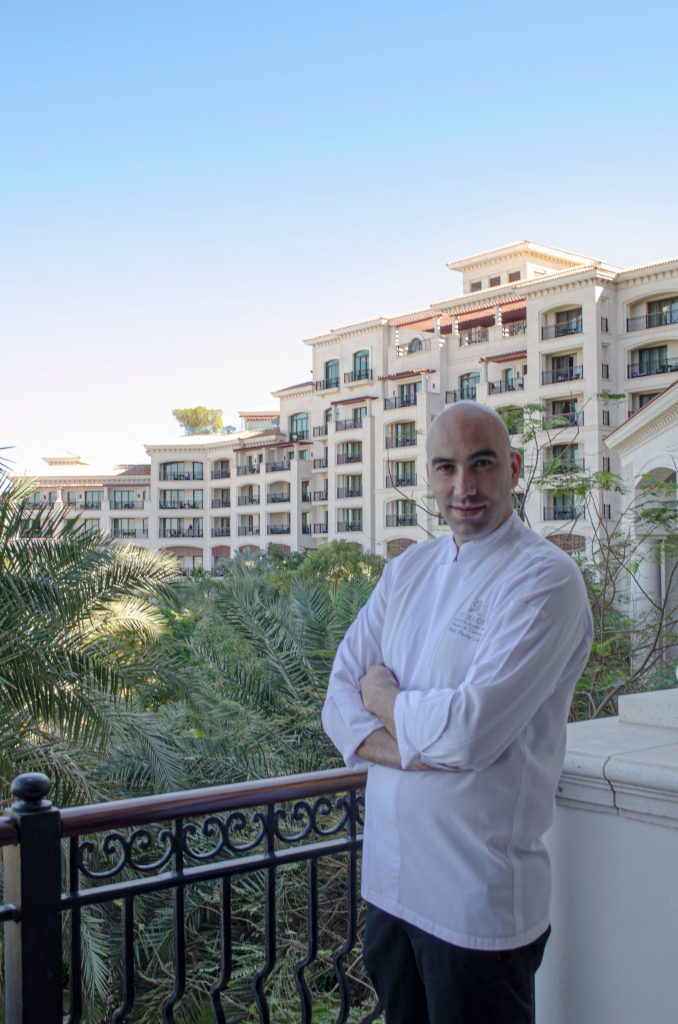 In fact, Chef Hamzh has a sweet tooth himself, with a soft spot for citrusy desserts such as lemon pies, mille-feuille and choux à la crème. His fondness for his favorite desserts motivated him to pursue his culinary career in desserts and recreate them to near perfection.
After completing his studies in Hospitality Management, he stepped into the world of commercial kitchens and has never looked back for something different. Eventually working his way up the culinary ladder, he developed his skills while his achievements include his expertise in team management, setting the highest standards of quality control and optimizing budgets.
An avid traveller at heart, his career spans across the globe ranging from his hometown in Jordan, to South Africa, the Maldives, Southeast Asia, Middle East and India. While he credits his mom's cooking for motivating him to pursue a career in the culinary arts, it is working in different locations and along different cultures that he felt truly inspired. Exposing himself to learning the secrets and techniques of each locality while working in a multi-national environment helped him grow – not only as a chef – but also an empathetic team leader.
"My greatest enjoyment is to create desserts that place a smile on people's faces. What inspires me the most is to know that my very own creations are loved for their tastes and presentation. This is a true recognition for me, that not only makes me happy, but also content to feel that I have contributed to a blissful moment of flavors. I believe this is what cooking is all about." adds Chef Hamzh. "It is my greatest dream to see my delicacies earn a Michelin star."
When asked about his greatest masterpiece, he fondly recalls the time he perfected the Sugar Show pieces.
"Working with sugar takes a lot of time and efforts, it requires a lot of skills and experience – this is what motivated me to execute them flawlessly" explains Chef Hamzh. "Making Sugar Show pieces truly is a form of art. Right from forming the sugar mixture, to designing the show piece requires utmost precision and that can only be fueled by pure passion.'
The Sugar Show Pieces look similar to glass pieces except they are created with sugar. It can be done in various forms and abstract designs and is customizable for every occasion.
Chef Hamzh has been a valuable member of The St. Regis Saadiyat Island Resort culinary team since October 2019 and counts his appointment as executive pastry chef for the two hotels as his biggest achievement so far in his career.