Abu Dhabi pupils from the American Community School of Abu Dhabi successfully launched a high-powered rocket named Viper I in the Texas desert as part of an educational initiative.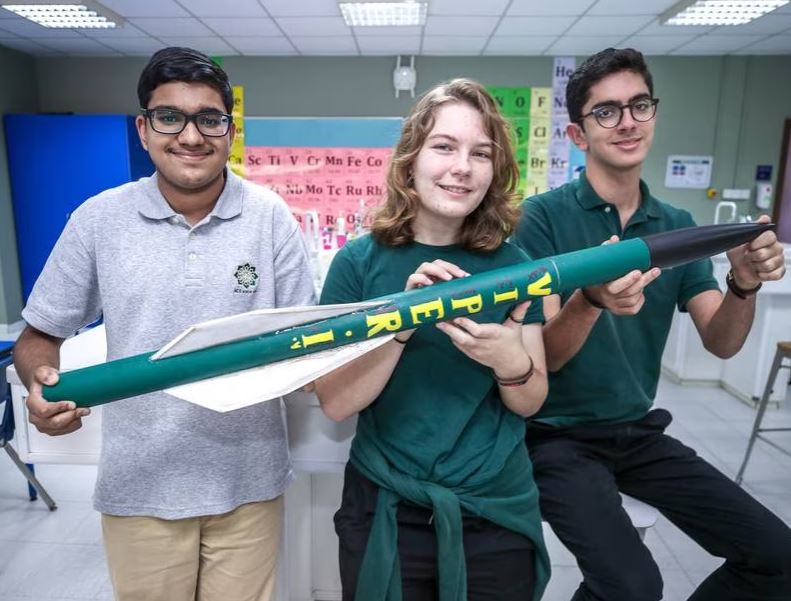 The students spent a year learning about rocket development and participated in the SystemsGo program, which focuses on STEM education and helps students build engineering skills.
The rocket reached an altitude of 1,524 meters, coming close to the program's goal of 1,609 meters. Despite a technical issue with the parachute, the students considered the experience a great learning opportunity.
The UAE has been actively involved in space-related programs and is fostering a thriving space sector with the aim of contributing to the national economy.
The American Community School of Abu Dhabi is committed to preparing its students for the future and providing them with opportunities in engineering, mathematics, and aerospace fields.