The United Arab Emirates mobile data speed is still incomparable as it ranks number one in the recent mobile global performance rankings in December, according to the Ookla Speedtest Global Index.
The country's mobile data speed runs to 138.38Mbps bringing the country to number one in the global ranking.
The UAE ranks 1st out of 138 countries in mobile data speed..
On the other hand, the country also rank 16 in fixed broadband speed with 118.01Mbps.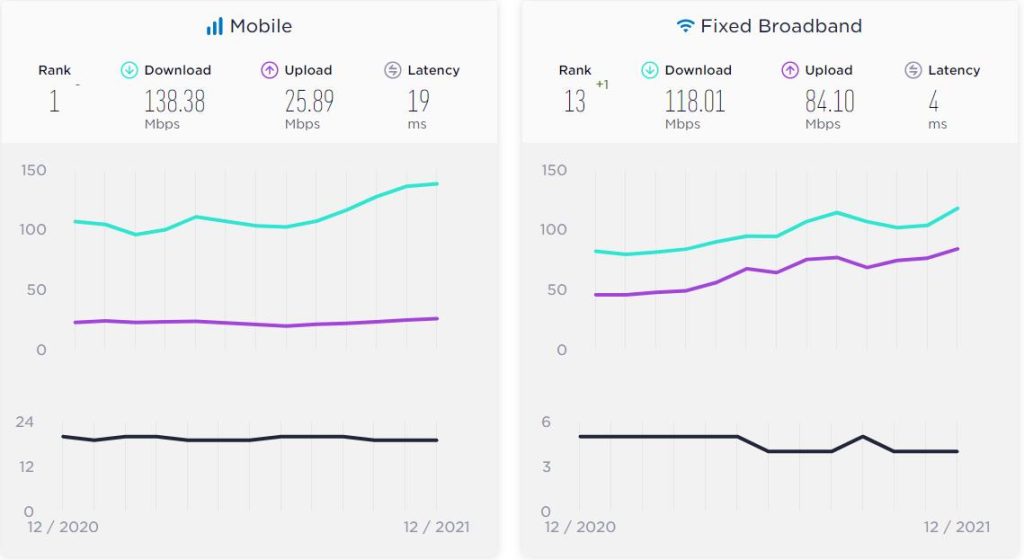 According to the Ookla Speedtest Global Index report for December 2021, median rather than mean download speeds were used. Ookla explained that median was a measure that captured a user's typical experience and that the median download speed reflects what a user can expect in a market.
In statistical terms, the median is less likely to be influenced by outliers than the mean.