Dubai, United Arab Emirates: The race is on! Registration is now open for the Spinneys Dubai 92 Cycle Challenge, which returns bigger and better than ever before in February 2022.
Organizers have announced that cyclists can now reserve their place for the illustrious 92km Spinneys Dubai 92 Cycle Challenge happening on Feb. 18, 2022. Ideal for first-time racers or those with little cycling experience, a short course ride has been reintroduced for 2022, along with a much-elevated post event race village and hospitality for the riders, friends and family to enjoy.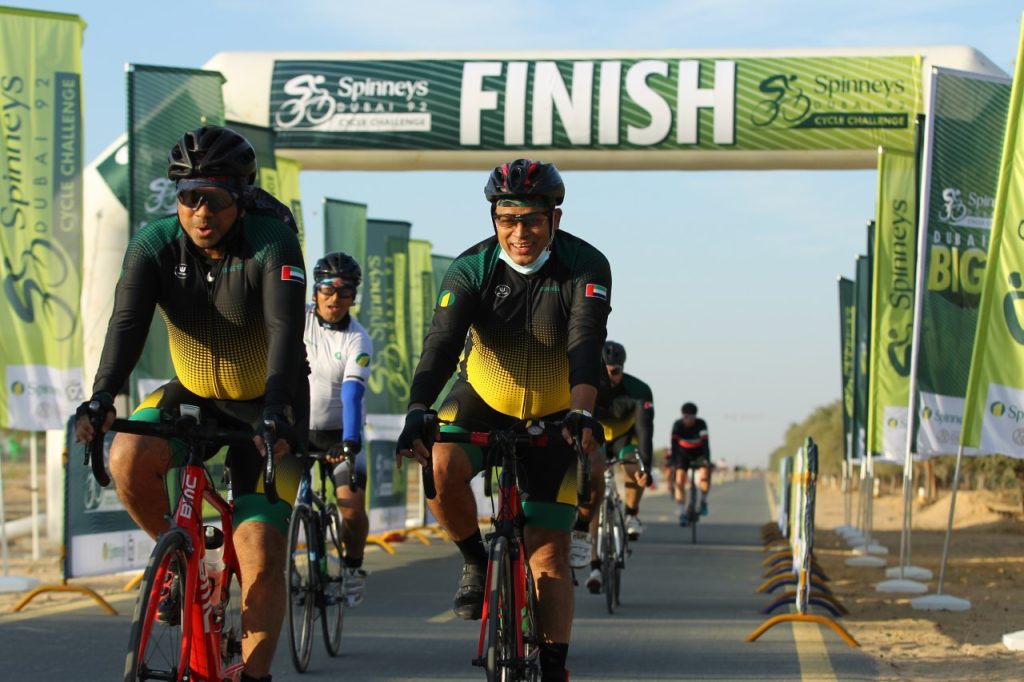 Once registered at www.cyclingchallenge.ae, the region's burgeoning cycling community can start planning for their big day. To help riders get into shape and race condition, a series of Build-Up Rides is planned for the purpose-built Al Qudra Cycle Track in Dubai:
BUR 1: 37km on 30 October 2021
BUR 2: 45km on 27 November 2021
BUR 3: 66km on 18 December 2021
BUR 4: 85km on 22 January 2022
Participants wishing to register for the DUBAI BIG 5 promotion (entry to the 4 Build-Up Rides and the main event) are being urged to do so before the closing date of 27 October. Participants of all four Build-Up Rides will have the chance to test their fitness and cycling skills ahead of the Spinneys Dubai 92 Cycle Challenge, with each male and female DUBAI BIG 5 leader getting the chance to wear the coveted leader's jersey.
In addition to one-stop registration, entry for the DUBAI BIG 5 also offers a range of fabulous benefits, including: discounted entry fee (with Build-Up Ride 1 for free), exclusive finisher medal and race packs, a leaderboard ranking and priority parking.
Stewart Howison, Race Director, said: "We are delighted to be welcoming entries for the Spinneys Dubai 92 Cycle Challenge in February, and we urge the region's thriving cycling community to sign up soon.
"Conditions in Dubai in February are usually ideal for cycling, whether you're a return rider or taking part in your first race. We are constantly trying to evolve our offering and this year; we have made it more attractive to first timers by offering a shorter course distance.
"With an all-new Event Village and after race hospitality and entertainment completing the line-up, make sure you register now and avoid missing out on one of Dubai's most anticipated community sporting challenges."
Held in partnership with Spinneys, Dubai 92 and Dubai Sports Council, the Spinneys Dubai 92 Cycle Challenge is one of the Middle East's premium sporting races, regularly attracting thousands of riders from all over the world. The event celebrated its 11th anniversary in 2020 with a fully subscribed and limited field taking part in the Build-Up Rides and in the main race.
The organisers will ensure that the necessary precautions are in place at all Build-Up Rides and the main event to ensure public wellness and a COVID-19 safe environment. More details will be shared individually with each participant closer to the events.
To register for the Build-Up Rides and main event, or for more information, please visit www.cyclechallenge.ae.