Dubai, UAE: Café Isan, Dubai's most authentic Thai street food restaurant and tea bar has spent the last year supporting the community and its customers – old and new – with a variety of ideas, incentives and support.
Now celebrating its fifth birthday with the desire to help people pursue their dreams in the midst of the ongoing pandemic struggles, Café Isan, the buzzing JLT joint, is launching a micro-franchise scheme, which will help those who qualify to take charge of a fully kitted out, ready to operate Thai street food cart – at a location of their choice to be proposed during the application process.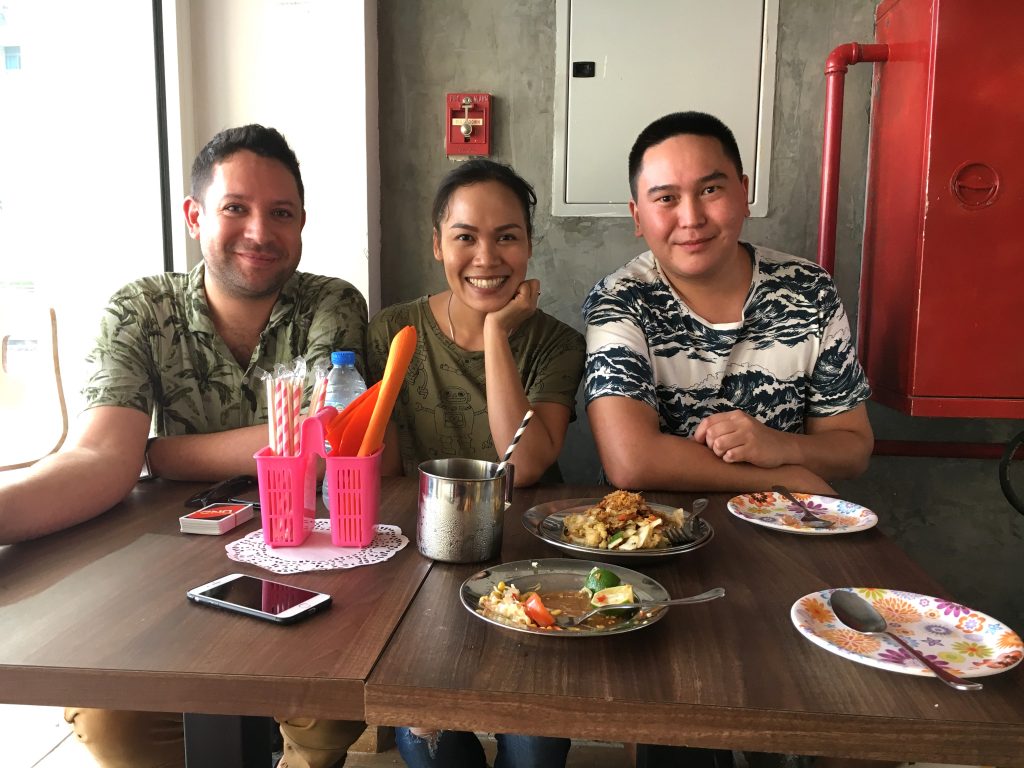 Single item carts, no cooking experience is required as Chef New, co-founder, will fully train all successful applicants who'll undoubtedly become accomplished streetfood vendors representing Café Isan with pride.
Chef New explains: "After starting my venture, accidentally in way over a decade ago and with just AED200, I found what I love to do and I'm so grateful I've been able to make a living from my passion."
"So, it's a great time to give something back. We've decided to help people who also have a dream of running their own food business, by offering them the chance to run their own Café Isan cart – with our help and guidance – starting with just AED200 as I did."
The initial cart is being piloted with Bradley DeVries, a Café Isan regular who lost his job due to the pandemic.
He says: "Once a devoted customer and now part of the team. I lost my job due to the pandemic and I'm ecstatic at the opportunity given to me by Café Isan. I'm honored to be the first vendor."
Vendors like Bradley will receive training, cookery training and support from Chef New and the Café Isan team, along with the chance for the highest-performing food cart annually to win a trip to Thailand's Isan region.
The choice of location for the cashless carts is down to the franchisee, but Cafe Isan is calling on property and landowners, mall managers and other forward-thinking venues to step up and offer a vending space to these new-era entrepreneurs.
Co-founder Lisa Knight explains: "We're looking for passionate people with drive, ambition a solid work ethic and a little business acumen – but most of all, we want to help some of our most entrepreneurial customers who first and foremost, love Thai food, and secondly, have perhaps fallen on tough times as a result of the pandemic.
"Those with space, such as retail site owners – where one of our carts might fit are asked to get in touch, as we'd love to place carts where they are needed, and even help bring new customers to some different places across Dubai."
Applicants must send a short application to the Café Isan team – uploaded via the Team Café Isan website to be shortlisted to take on a cart, followed by interviews.
Café Isan will support all the carts by acting as a centralised kitchen, providing ingredients and sauces, not only to ensure the distinctive Café Isan authenticity is maintained, but for the sake of consistency and safety.
Initial concepts for the carts include:
Tea Bar – No cooking experience required (Dairy & Vegan)
Mango Sticky Rice Cart – No cooking experience required (Vegan)
Som Tum Station – Some cooking experience required (Vegan, Veg)
Snack food Cart* – No cooking experience required (Vegan, Veg, Shrimp) – *with a vegan, or mixed cart option
Tom Yum Soup Cart – Some cooking experience required (Seafood)
Satay Station – Minimal cooking experience required (Chicken)
More and more cart concepts will be introduced throughout the year, as Café Insan hopes to kickstart a streetfood revolution right here in the UAE.
The JLT Cluster B-based outlet, which won Best Thai restaurant in the Time Out Restaurant Awards 2020, will waiver upfront license fees and cover the cost of the actual cart/kiosk, refrigeration, equipment, POS system, training with Chef New, branded packaging, hygiene and safety certifications, fire extinguishers and blankets (where required), packaging and even initial food/ingredient costs.
On top of this, the program really enables people to get started with their own cart by also covering Dubai municipality permits, public liability and workmen's insurance, legal and accounting fees.
Already a winner of the "Best Budget" and shortlisted for the "Best Thai" Time Out Dubai Restaurant Awards in 2017, the cosy, friendly restaurant also won a TripAdvisor Certificate of Excellence in both 2017 and 2020, and was proudly nominated for a BBC Good Food Award in 2018 and 2020.
The distinctive dishes and memorable flavors come from north eastern Thailand – the Isan region – with Chef New working hard to reflect the renowned warmth of the region's food, people and culture.
Multi-award winning Café Isan, Dubai's most authentic Thai streetfood and tea bar restaurant, is the jewel in the crown of JLT's dining scene and is the heart of the local Thai community.
Serving up genuine Isan specialties and Thai classics, Chef New is renowned for memorable dishes, great prices and happy customers. Opened in 2016, Café Isan is down-to-earth, vintage Thai with a smile. Food from Isan is lesser known than its central Thai counterpart. Soups are clear and made without a coconut base, and the food is traditionally spicier. However, don't sweat as everything is made fresh, so you can choose your preferred spice level!
Café Isan – Thai Streetfood & Tea Bar Restaurant Dubai.
Waterfront, Cluster B, JLT (Free parking at Lake View Tower)
Open daily from midday – 10pm
+971 (0)4 5579778 / +971 (0)50 913 2611 (Whatsapp only)
Visit: cafeisan.co
Social Media: @cafeisan