In a stroke of incredible luck, a barista and a barber in the UAE have become the latest winners of the Mahzooz lottery, with one winning a AED1-million cash prize and the other receiving 1kg of gold.
Tandin, a Bhutanese expat working as a barista, was going about his usual duties at a coffee shop when he received the life-changing news. Unaware of his newfound millionaire status, Tandin was summoned to his supervisor's office, where he was informed of his Dh1-million prize. Initially thinking it was a joke, he soon discovered the truth after friends in his WhatsApp group shared screenshots of his name from the live draw. Confirming the unbelievable news, Tandin checked his Mahzooz account and found the staggering sum of Dh1 million credited to it.
Considering his upcoming wedding, Tandin expressed his intention to carefully invest the prize money and make informed decisions. He plans to allocate a portion of the winnings towards wedding expenses and also intends to invest back home in Bhutan. Additionally, Tandin wants to assist his friends who have supported him during his time in the UAE. Having resided in the country for five years, Tandin is grateful for the opportunities he has received.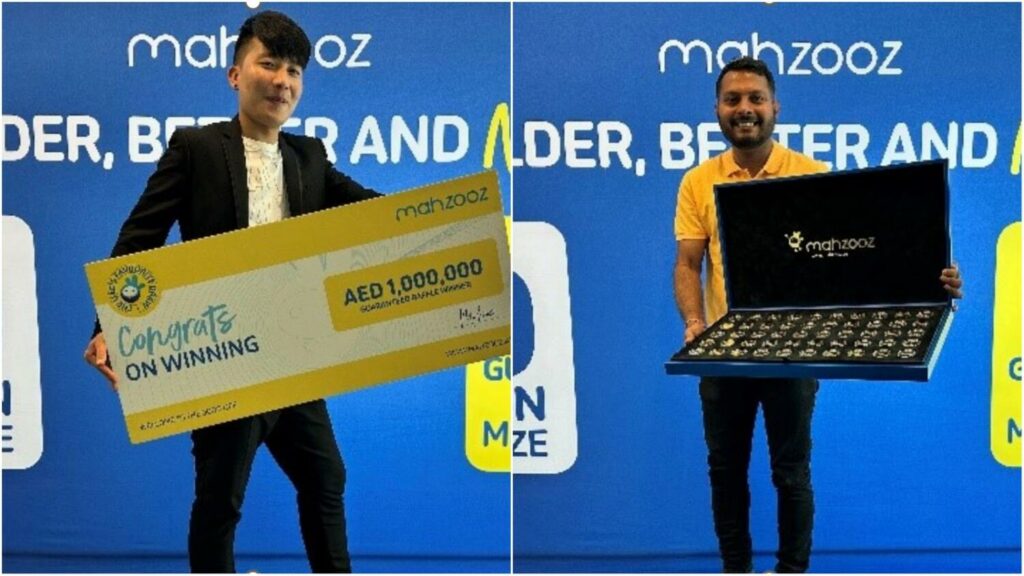 In a separate Mahzooz draw, Bikash, a 37-year-old Bangladeshi national residing in Ras Al Khaimah, emerged as the lucky winner of 1kg of gold. As a barber, Bikash has been a regular participant in the Mahzooz lottery since its inception. Overjoyed by his win, Bikash expressed his gratitude for this life-changing moment and the opportunity to receive such a significant amount of gold.
Mahzooz, known for its exciting draws and generous prizes, has brought joy to numerous individuals across the UAE. These recent wins have added to the lottery's reputation as a platform that transforms lives and fulfills dreams. Participants eagerly anticipate future draws in hopes of being the next lucky winner.
With Mahzooz continuing to provide incredible opportunities, dreams of financial security and prosperity can become a reality for many lucky individuals in the UAE.