A legendary restaurateur creates positivity in the workplace by sharing his skills accompanied by his goals and aspirations. He always makes sure that every employee, affiliate, and customer will feel success and satisfaction at the end of the day.
"Honesty, sincerity, love, and motivation at work results to an amazing outcome."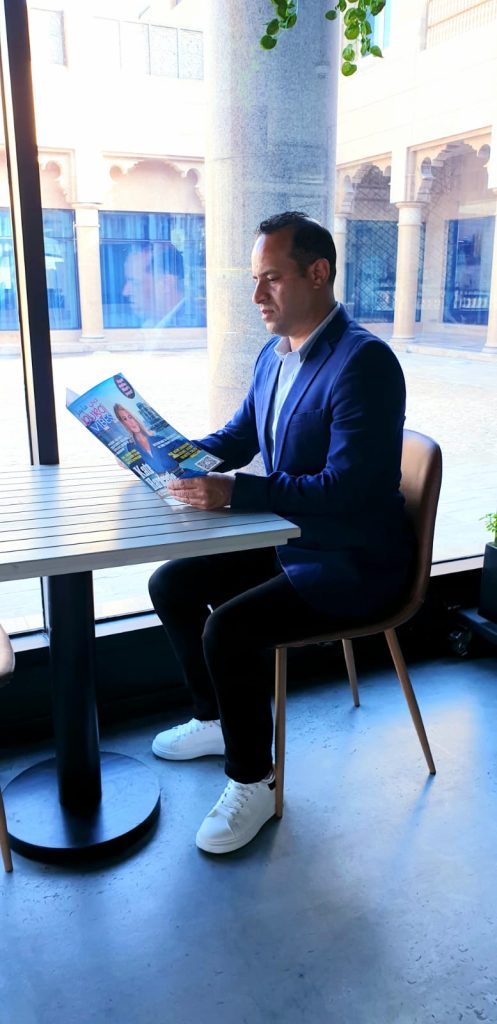 Abdelkarim is currently the manager of the Al Mamzar Community Restaurant in Dubai. He was a graduate of hotel and tourism in Egypt. And throughout his professional life, he focused on working with different internationally acclaimed hotels, restaurants, and cafés in Egypt and other parts of the globe.
"My work experience has been primarily in restaurants and cafes for the last twenty years, via international hotels and restaurants with high names in the food and beverage industry. I have worked in both Egypt and the Netherlands, and now Dubai in roles related to this field," he shared.
His career in the United Arab Emirates started in 2013 when he experienced working as a manager for a hotel. After some time, he decided to return to the restaurant and café industry. Even though a legend in the restaurant and café field, Abdelkarim still strives to develop and face challenges to improve his skills and make a difference.
Passion begets happiness
"To be able to enjoy work requires love and sincerity, a desire to develop professionally, respect to colleagues and a willingness to work with them, acceptance of new challenges, accomplishment of tasks entrusted, the value of happiness of clients, and exceeding costumers' expectations," Abdelkarim said.
According to him, his passion and happiness complement one another in his current company. In that sense, he finds no problem in the workplace. His love for serving people makes him feel rewarded and contended.
"We're working with a respected company that values and appreciates its employees, listens to work needs, and collaborates to finish duties," he added.
His life after work primarily evolves with different kinds of sports and going out to the beach to enjoy the sun and water. He also visits his family every end of the week.
Dubai is beautiful
According to Abdelkarim, "The United Arab Emirates is a well-respected country that values diversity and does not discriminate against citizens or visitors based on race, religion, or nationality."
He also added that Dubai is not only beautiful aesthetically. Moreover, the city treats people with tolerance, respect, and appreciation. It is a whole pluralistic society that makes it more wonderful.
This man of determination and service also thinks of settling down in Dubai and creating businesses in Dubai and Egypt.
Did you enjoy reading the story?
This story has been featured in the 11th issue of Dubai Vibes Magazine. To get a copy, you may contact Ms. Elaine "Bella" Marbella at +971503196856. If you have an inspiring story or know someone with one, please send an email to us at eic@dubavibesmagazine.com