Inloco Gallery – a newly launched street art gallery pop-up in Dubai, has appointed Anastasia Kopijevski as its Managing Director in February 2023 to guide its launch and oversee its growth development. Anastasia is a seasoned art curator and consultant with experience in organising and managing both local and international art exhibitions. She will lead the gallery's business and operations strategy alongside continuing work at her boutique art consultancy – Skaya Art Agency.
Combining her diverse experience in the banking industry, luxury interior design in Miami Design District and fashion, Anastasia intimately understands art's value in a variety of segments and is well-versed in the local and international art market. Through her strategic appointment, she is keen to build Inloco Gallery's exposure among UAE-based artists, collectors, curators, dealers, and auctioneers with marketing and sales planning to artist development and arranging public and private art viewings. Anastasia is also the Founder of Skaya Art Agency, a Dubai-based boutique art consultancy that is advancing the UAE's creative industry with its bespoke, multi-disciplinary art specialist services alongside its roster of represented artists.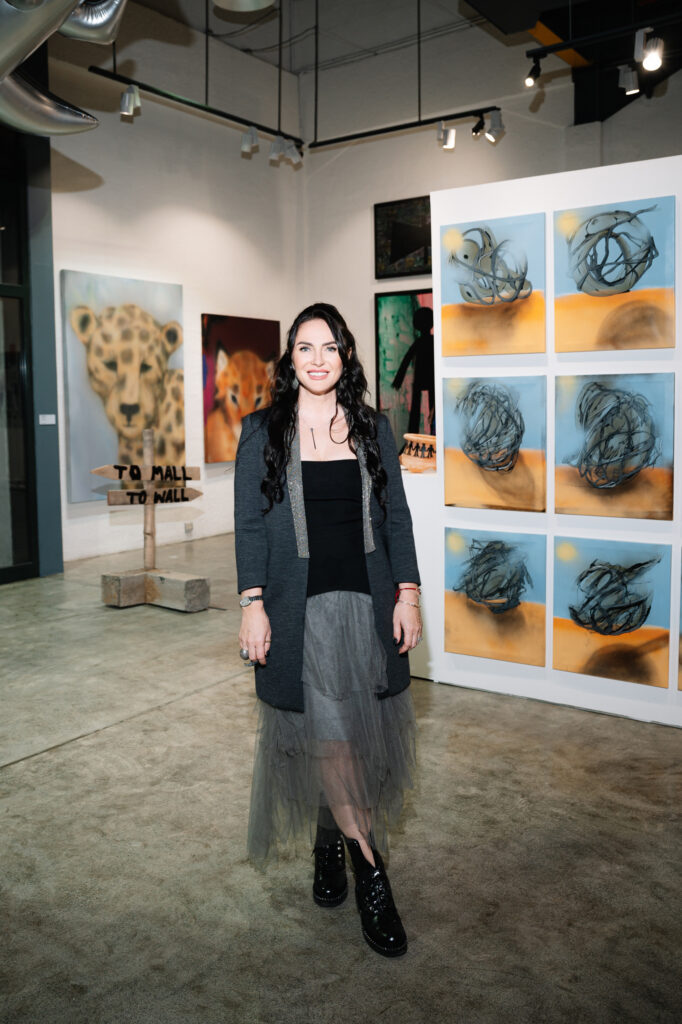 "I'm excited to lead Inloco Gallery and hope our work will inspire the next generation of street artists in the UAE. We have exciting exhibitions lined up for our launch and aim to push the boundaries of how street art is perceived with innovative ideas including curated outdoor projects. I look forward to settling into my new role and sharing Inloco's unique concepts with our stakeholders," said Anastasia Kopijevski, Managing Director of Inloco Gallery and Founder of Skaya Art Agency.
As a street art gallery, Inloco will showcase urban and contemporary art that is bold and uncompromising. Under Anastasia's leadership, it is currently showcasing its first exhibition titled 'Useless Palace' which displays creative work which integrates street art with remnants of cultural heritage at the archaeological site of Mleiha Palace in Sharjah. The pieces on display have been made by local and international artists. The gallery is part of the Inloco Initiative, consisting of projects supporting and researching urban art since 2017. Building on its long-standing expertise, it aims to assemble a representative collection of works by cutting-edge street artists and promote their vision.
Art enthusiasts can visit Inloco Gallery's pop-up in Warehouse 12, Al Khayat Avenue, Al Quoz Dubai to view the 'Useless Palace' exhibition.