One of the most important lessons a person should learn is to believe in themselves. According to Carla Cristina Cyrino, a Brazilian General and Cosmetic Dentist at Cornerstone Clinic, this philosophy means that whatever job a person does, they should give their all to complete the task. Believing in yourself, in your dream, in your ability to achieve your goals, and honoring your choices are all significant.
This woman with a smile was born in the countryside of Sao Paulo, Brazil where she spent her childhood and early adulthood. She recalls a wonderful childhood filled with joy, health, and happy memories. She spent her time in school, piano lessons, ballet, gymnastics, and weekends at the coffee farm during that time.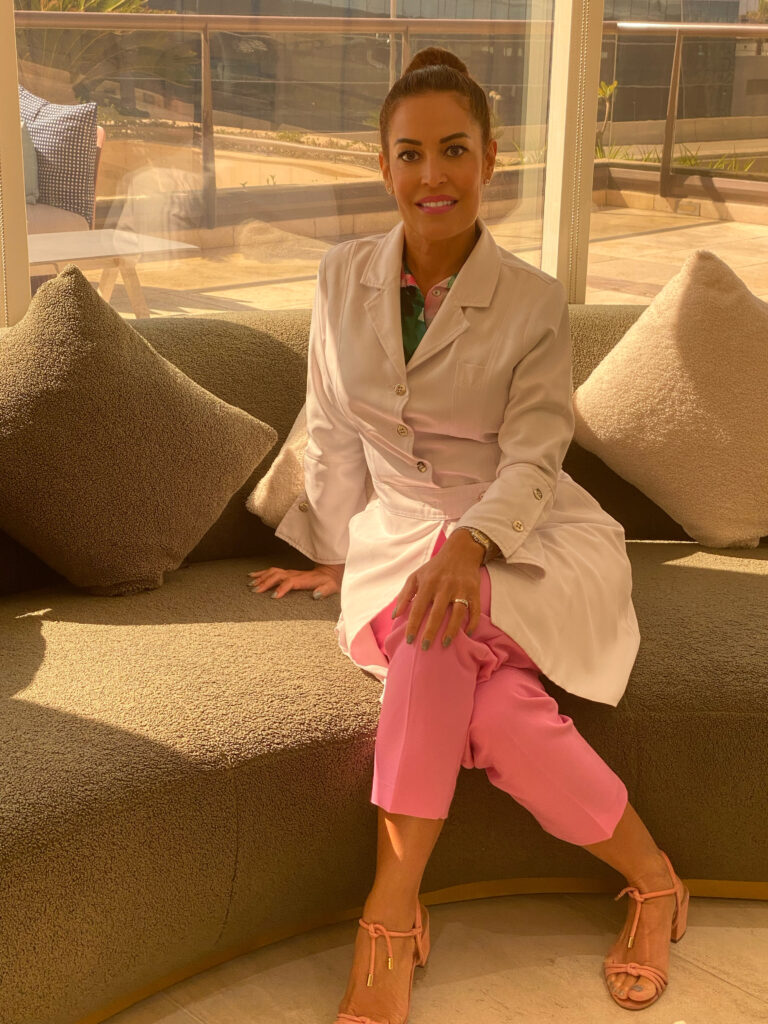 Carla said, "Given my fascination with dentistry from an early age, I already knew the names of the instruments and procedure techniques when I started university. I felt that every day at the university was a great accomplishment, therefore those years seemed to fly by quite quickly. I graduated in December 1993 and by February 1994 I was already working in my own practice and also for the local municipality, taking care of the oral health of low-income children."
She was invited to work in Lisbon, Portugal, the following year. She took the offer and relocated to Portugal. It was an incredible experience, and she was soon able to realize a long-held dream of owning her own clinic in Europe. During her 24 years in Lisbon, she specialized in various areas of dentistry by taking several courses and participating in many national and international congresses, always on the lookout for new technologies to better serve her patients.
Carla has 29 years of professional experience and can tell you that her passion for dentistry is as strong as it was when she first started. Seeing each patient's satisfaction and self-esteem restored is still her greatest joy and professional accomplishment.
Her happiness is founded on the word smile. Smile is important to her vision because it breaks down barriers and connects people who may not speak the same language. According to her, bringing a smile to someone's face is her main motivation, and she is happy to help those in need because she believes that we all come into this life with a purpose, and if she can make someone's life better. She intends to do her part.
Loving her profession
She is always saying how much she enjoys her job, and she believes that her patients can tell. Her main interest in dentistry is undoubtedly aesthetics. Cosmetic dentistry entails a variety of procedures. For example, simple tooth whitening can often restore her patient's smile. However, in order to have a more harmonious smile, it is sometimes necessary to strengthen the teeth with Invisalign.
Giving her patients' self-esteem back makes her completely satisfied in her profession. Carla's greatest satisfaction up to this point has been seeing her patients smile with joy at their new smile.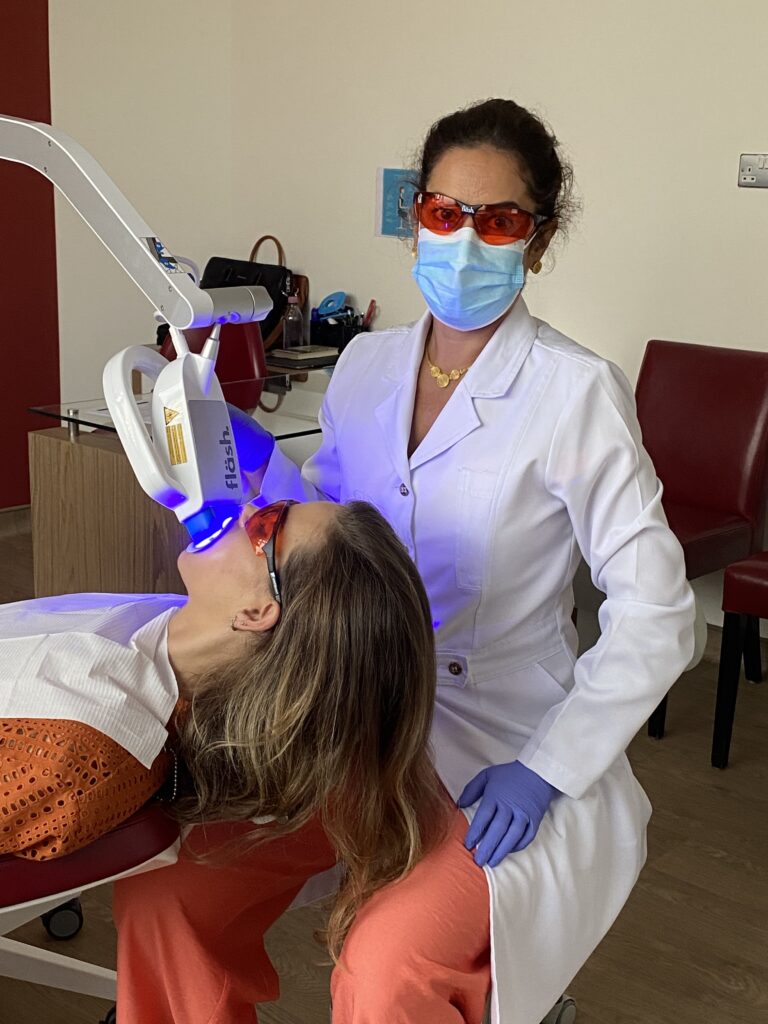 When Dubai Vibes Magazine asked her about her everyday struggles, she said, "What I have seen throughout all these years is that there are constantly more professionals who seem not to follow the ethics of our labor, which is to treat patients in the best possible manner by using solely high quality materials."
For example, she frequently sees patients who have serious and visible dental problems that are the result of poor planning and execution of the popular "Smile Makeover" idea.
Some people still look for the cheapest deal to get the smile of their dreams, but what she sees in reality is a nightmare. It saddens and frustrates her to see some patients in pain, with abscesses, and frequently losing their teeth as a result of poor procedures.
Dubai life
She has lived in Dubai for nearly five years. She has been here as a tourist before, and she has been captivated by the culture and its beauty since her first visit in 2007.
"I feel embraced by Dubai and every day I am appreciative that this is my home. Living and working in Dubai has definitely been an amazing experience while surrounded by several different nationalities and cultures- truly amazing," she said.
She went on to say that Dubai has welcomed her with open arms, and she is grateful! The people are friendly and helpful, and she enjoys living in the beautiful emirate. She also stated that she would never choose another city over Dubai. Dubai has a distinct vibe all its own.
Aspirations and dreams
Carla said that the family for her is the basis of everything. Despite the fact that they are separated by distance from Brazil, they remain very close and united.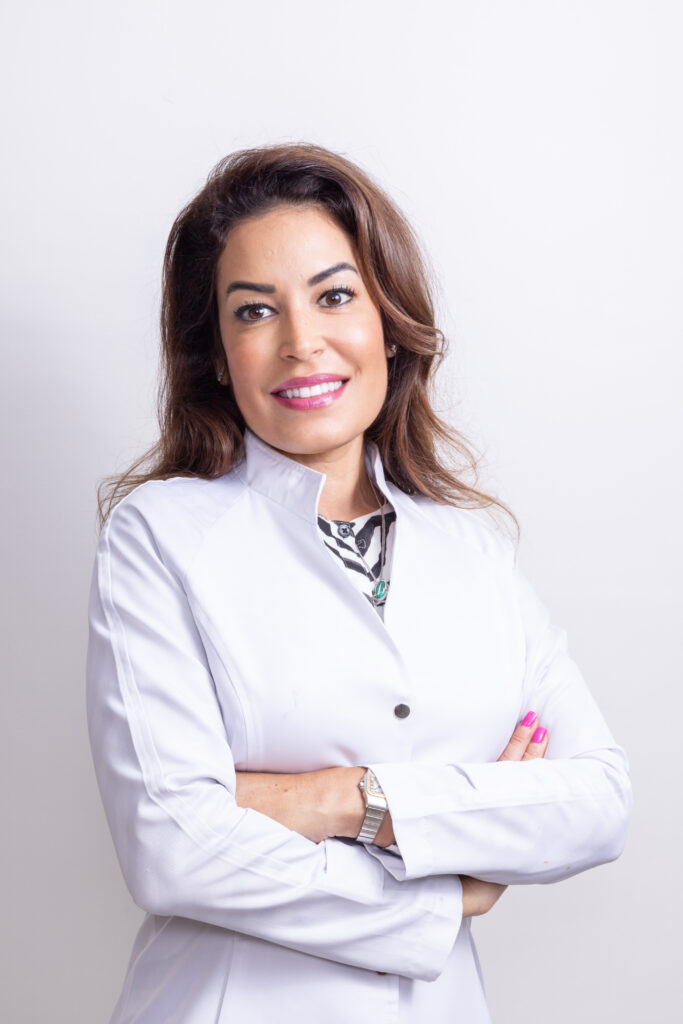 Her dream is for them to live a prosperous life full of health and joyous moments together. It warms her heart and makes her happy to see her family happy.
Her plans for the future are to continue where she is. " I live in a lovely city, work in a spectacular clinic at Cornerstone Clinic, take care of my health with balanced diet and exercise. And lastly, to continue bringing joy to my patients and to serve them better and better is my professional aspiration for the future.