Chef Sherif Nazmy, a 43-year-old Egyptian with over twenty years of experience in the Food and Beverage (F&B) industry, is currently the Executive Chef of Majlis Al Sultan, an Arabic-Mediterranean Restaurant that serves authentic and delicious cuisines from around the world. He believes that a person should be pure in all aspects of life.
Chef Sherif is in charge of the day-to-day operations and management of Majlis Al Sultan's kitchens to provide diners with the best dining and hospitality experiences possible. Aside from that, he collaborates closely with the team he hand-picked from across the Arab world and experiments with various ingredients to provide an unforgettable gastronomic experience to all customers.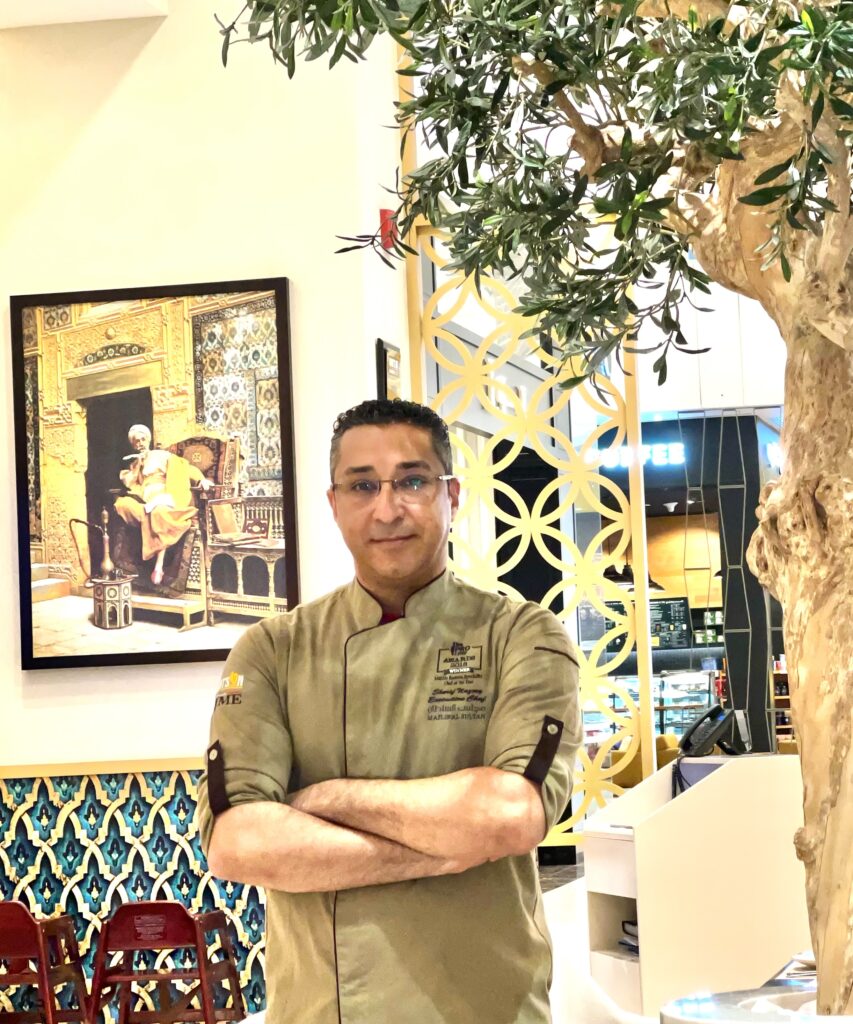 He has been in the UAE for 16 years and began his culinary career at the age of 14 after being inspired by his father, a highly skilled chef. In 2003, he began his career as a chef at the Four-Season Cairo at Nile Plaza in Egypt and was quickly promoted to Junior Sous Chef.
Throughout his career, he worked in luxury hotels in Egypt and the United Arab Emirates. Between 2008 and 2013. He worked at Cairo's highly acclaimed Michelin Star fine dining restaurant Sachi Heliopolis, Jumeirah Group, Burj Al Arab's Al Iwan Restaurant, and Madinat Jumeirah's "Sho Fe Ma Fe." Chef Sherif also led the Sachi Heliopolis team to a 3-star Michelin rating.
Adding to his professional life, he was the Executive Sous Chef at the Al Hamra Residence Hotel in Ras Al Khaima, where he led the culinary division for six years and contributed to the development of restaurants in the Marine, Yacht, and Golf Clubs. He oversaw the opening of Al Hamra Residence's Sea Breeze restaurant, an upscale beachfront dining destination. He is currently a member of the Egypt Young Chefs Club.
When Dubai Vibes Magazine asked him why he chose his field, he said, "I am passionate about the environment of restaurants and kitchens, and the greatest reward is the enjoyment of customers. I enjoy and reflect on the entire process — buying ingredients, preparing them, cooking and serving food, and building and working with a fantastic team. One of the biggest upsides is creating innovative menus for different occasions."
Chef Sherif enjoys keeping up with trends in the food and beverage industry and learning more about the local culture, cuisines, flavors, and ingredients. He makes it a point to use locally sourced spices and produce to create and present authentic Middle Eastern dishes with a modern and creative twist.
Struggles turn into lessons
Chef Sherif admitted that there are many struggles that he must face daily in his industry, particularly the high competition in the F&B industry, varied and evolving customer expectations, consistency in quality, and staff retention and development.
But for him, the most difficult of which is personal: "We humans, while we can control our reactions, but it is difficult to accept and satisfy the actions of the surrounding people and their expectations all the time and here it is repeated, especially in the surrounding work environment."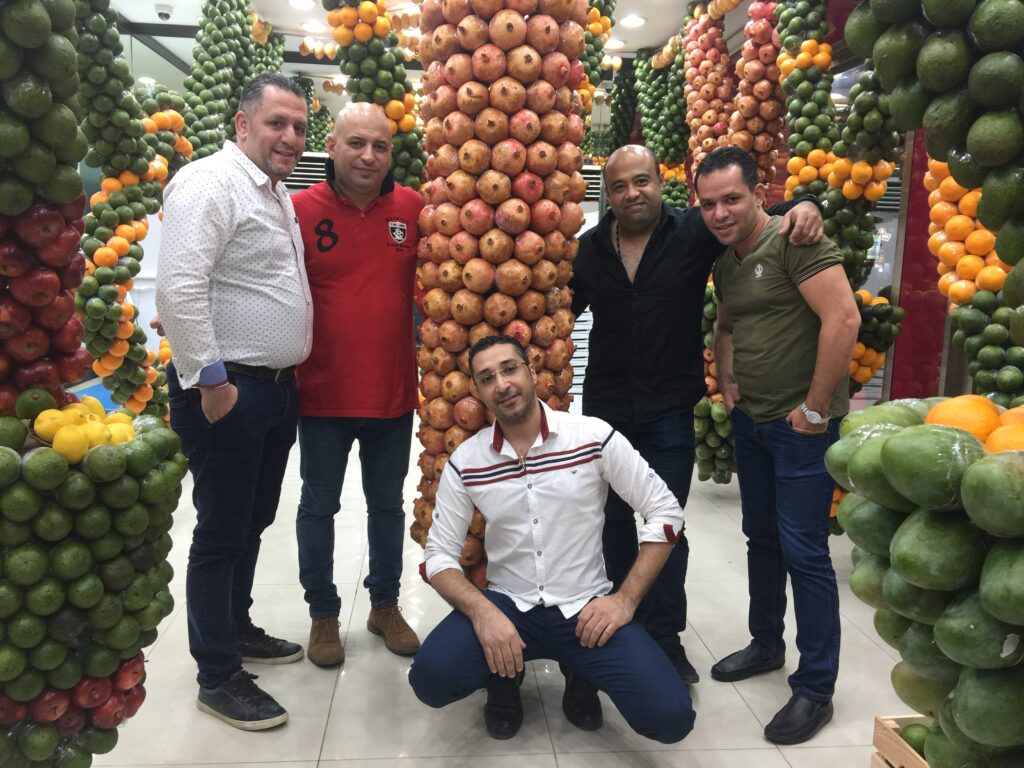 According to him, it could be financial, as the balance of needs and income is often difficult to strike at the start of a career path—the needs outweigh the resources. As time passes, people learn to balance their lives.
He also stated that circumstances are the primary motivators for people to either choose or be forced to change. Whether it is a natural force or a choice that humans change, everyone must accept and imagine the path and destination.
"To achieve the change that I aspire to, both personally and financially, I had to do my best and acquire the required skills to reach what I aspire to, I have shared my enthusiasm with my family, friends, and teamwork around me, and I was willing to pay the price of effort and perseverance and patience that it required," he said.
When asked how important it is to have a strong local support group to help him run the business, he stated that friends, family members, and those around him provide an environment that is reflected in all aspects of life and has a great impact on it, which is ultimately reflected in work-life balance.
"They often contribute directly or indirectly to all your material and moral aspects, which ultimately affect your life and its stability. We find that the success of individuals in their professional and personal life is largely shaped by the surrounding people. It is very essential to surround yourself with the right people, not the best ones." Chef Sherif added.
His vision and dreams
When asked about his life after work, he told Dubai Vibes Magazine that, in addition to cooking, he is a member of a football sports league. He enjoys attending local festivals and even going out to eat as a means of furthering his research and development.
Chef Sherif is a very passionate person who is always open to new experiences, and Dubai is a city of dreams and opportunities. He expressed his appreciation for the high quality of life, which includes high work standards, safety and security, healthcare, destinations, food, entertainment, and education. All of these factors create numerous career opportunities and unique experiences, which are the most valuable outcomes he obtained in the UAE.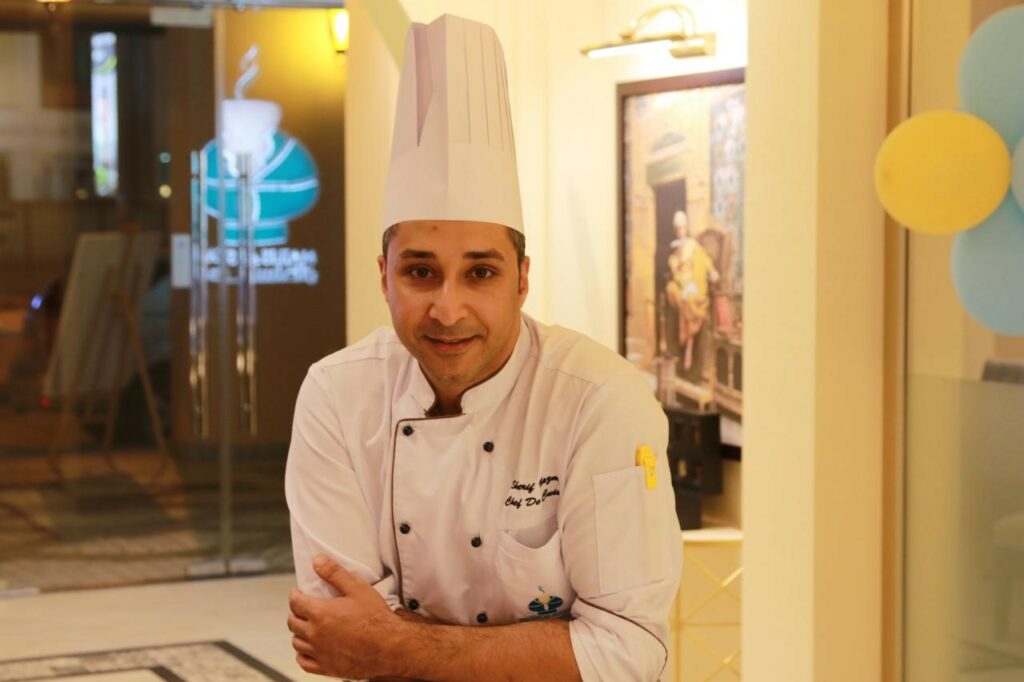 The cosmopolitan city's experiences become a dream for him. His dream is to have a successful supporter of their dreams who will assist them in realizing those dreams.
"The UAE wants everyone to achieve happiness in terms of providing the highest levels of security and safety and the best-planned cities in the world, in addition to a strong and stable economy, achieving the highest educational standards, making the country highly attractive to stable family life," he ended.