"I have been working in the UAE for 10 consecutive years and I am very happy that the benevolent governance of this country, as well as the leadership, have a real humanitarian role in giving an insurance provider to the patient – by law or otherwise. I feel it's a very kind gesture that is happening continuously," says Dr. Vinod Thampi Narayanan, a neurologist who also is Chief Executive Officer of Ahalia Medical Group and ergo, simultaneously a full-time consultant in Neurology and the Director of Medical Sciences in Neurosciences in his group.
"I could honestly say that the best part of my career as a medical administrator at the CEO level, which I have been holding for the last 14 years, and as a practitioner with the head of neurology that I have gain for more than a decade, is the insurance coverage for patients," Dr. Vinod says.
He said insurance coverage for patients makes it more attractive for doctors to practice in the UAE. "Back in our home countries, patients spend for their diagnosis, the radiological laboratory investigations, the doctor consultation fees, cross references and the medicines from the pharmacy, from their own pocket," Dr. Vinod said.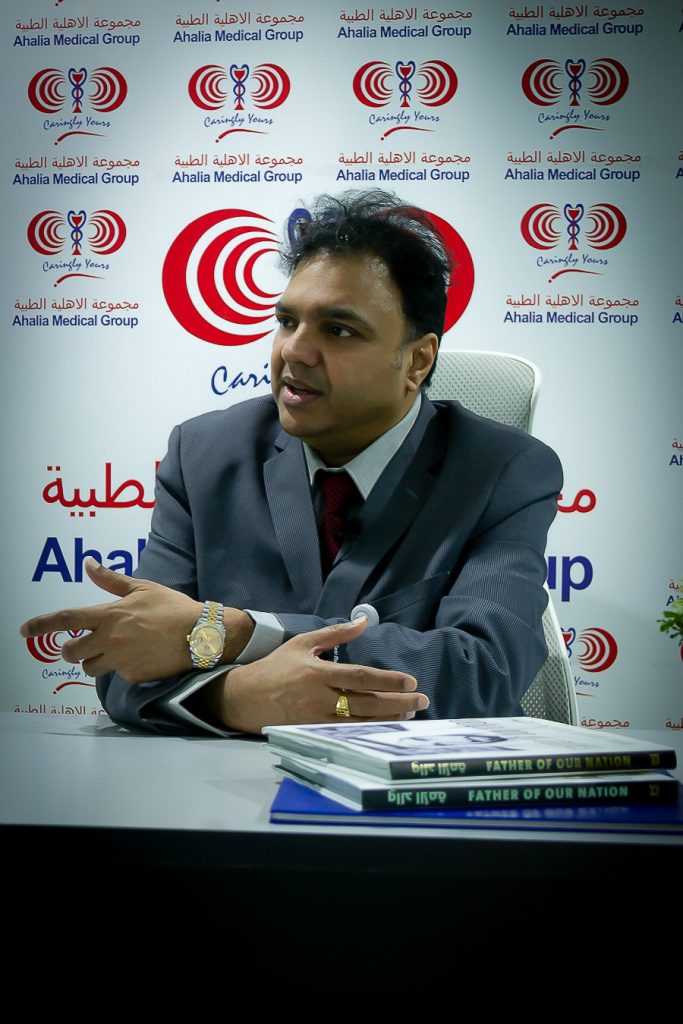 However, he said the situation is a lot different in the UAE where approximately 85% of the population are expatriates from over 200 countries across the world.
In the same vein, Dr. Vinod said: "I wish the screening of diseases (in the field of) oncology as well as genetic diseases also be taken seriously by the employers, the employees, the HR of organizations, the insurance companies, the third-party administrators, and finally the Department and Ministry of Health in this country, so much so that, if these things also are included among the insurance coverages, we will be able to serve a much bigger population with the same expertise and infrastructure."
Dr. Vinod comes from a family of engineers. "My grandfathers, both of them, my dad, my brother, all were engineers, and they excell in their professions. I took inspiration from the community to understand that medicine was my method.
"Right from the age of 17, when I joined medical school, I have wanted to become a neurologist. So, I was very clear about choosing my specialization. I took the medical profession very seriously."