Shaann Prakash Daswani's narrative emerges as a brilliant example of youthful determination and entrepreneurial drive in the heart of the bustling Dubai landscape, where goals are as great as the skyscrapers that line the horizon. At the age of 20, this Indian expat has carved a niche for himself as the energetic CEO of OMNI Services, a monument to his unwavering pursuit of innovation.
Shaann's journey to Dubai from Ivory Coast, West Africa, is a riveting story that intertwines ambition, education, and perseverance. After receiving a baccalaureate in commerce and business administration from the prestigious Lycee international Jean-Mermoz, Shaann began on a journey of knowledge acquisition by pursuing a degree at the famous Rochester Institute of Technology in Dubai.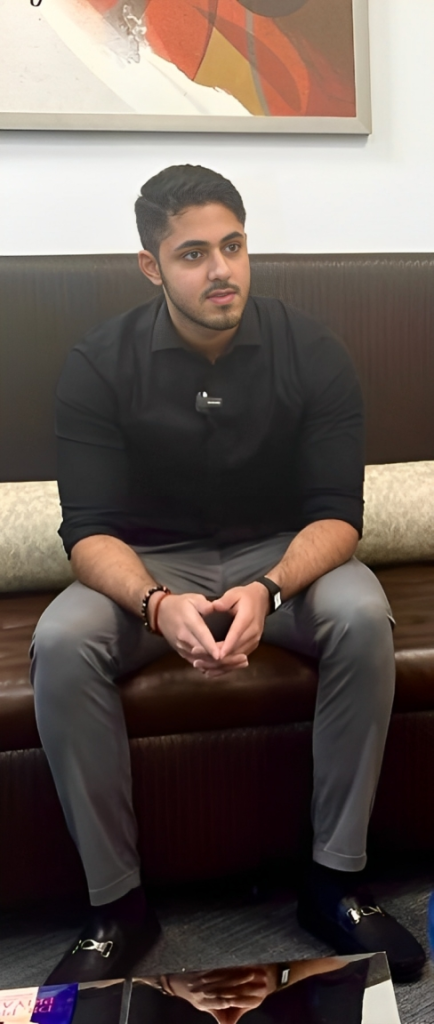 Yet, Shaann's narrative takes an exciting turn with the inception of OMNI Services, a reflection of his visionary thinking. "I envisaged a comprehensive modern solutions hub," he reveals. The scope of this venture encompasses diverse realms, from crafting and executing intricate marketing strategies, encompassing ad campaign orchestration, public relations finesse, and social media mastery, to delving into the cutting-edge domains of IT wizardry, including web development, mobile app innovation, and the seamless integration of IoT technology.
Dubai, known as a global melting pot of dreams, proved to be an incubator for Shaann's aspirations. "It's a city where dreams find their footing," he asserts. His entrepreneurial voyage is centered at Dubai Technology Entrepreneur Centre (DTEC), the nucleus of technological innovation, and the lively Jumeirah Beach Residence, a testimony to his vibrant engagement with the city.
In the midst of the stress and bustle of business, Shaann gives a complete picture of his life outside of the boardroom. "Discipline is my guiding principle," he explains. This mindset pervades not only his economic ideas, but also his dedication to physical health. Regular gym workouts and enthusiastic Muay Thai courses at TKMMAFIT reflect his commitment to cultivating discipline, an essential trait for success.
Shaann's journey, however, was not without difficulties. "Establishing credibility as a young founder was challenging," he confesses. To overcome scepticism, he needed numbers and unflinching focus, a journey that showed him that respect is earned through simple tenacity.
Shaann sees OMNI Services expanding beyond geographical bounds in the future. His ambitions are tightly linked between Dubai's skyline and the allure of Ivory Coast, where he hopes to leave a legacy that reflects his family's pride.
Shaann Prakash Daswani's narrative is a light of hope amid the magnificent tapestry of Dubai's dreamscape, proving that age is no barrier to pursuing goals. He embodies the essence of Dubai, a city that fosters ambitions and turns them into reality, with a combination of vision, dedication, and an insatiable drive for progress. Shaann's path exemplifies the strength of dreams, the perseverance of youth, and the limitless chances that Dubai provides to those who dare to dream big.