Dubai, UAE – Holiday Factory, a renowned tour operator, made a significant announcement at the Arabian Travel Market (ATM) with the launch of Holiday Factory Premium. This new venture aims to revolutionize the UAE tourism market by catering to the growing demand for premium holidays.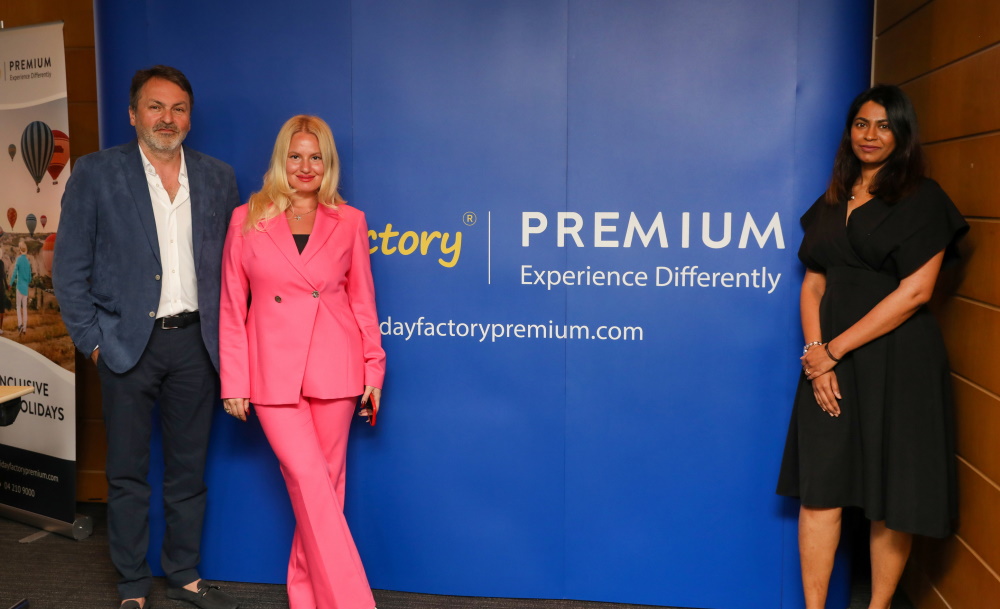 Sandra Dammrich, General Manager of Holiday Factory, emphasized that their research in the UAE market revealed a strong desire for premium holidays among one-third of the population. However, this segment has been underserved when it comes to all-inclusive packages at affordable prices.
To address this gap, Holiday Factory Premium offers customers a hassle-free experience by providing all-inclusive premium holiday packages through a convenient one-stop online platform. Instead of booking flights, hotels, and other services individually, customers can now enjoy the convenience of booking their entire premium holiday package in one place.
The launch of Holiday Factory Premium at the ATM signals the company's commitment to meeting the evolving needs and preferences of UAE travelers. By providing affordable and comprehensive premium holiday options, Holiday Factory aims to elevate the travel experience for residents of the UAE.
As the UAE tourism market continues to grow, Holiday Factory Premium seeks to capture the interest of discerning travelers who value convenience, quality, and exceptional service. With this innovative offering, Holiday Factory aims to redefine the way UAE residents plan and book their dream premium vacations.
Holiday Factory Premium is set to disrupt the market by providing accessible and enticing all-inclusive packages, making premium holidays more accessible and enjoyable for UAE residents.