Keerthi Nigin is a 33-year-old Indian national who has been living in Dubai for the past ten years. As a TV host and Marketing Head at World Vision HDN Channel, she is a woman who wears many hats. She is also a wife, mother, food blogger, yoga practitioner, and strength trainer.
After completing her Bachelor's degree in Computer Application, Keerthi moved to Dubai in 2013 after getting married. "The first thing I did after moving to Dubai was to find a job and get my driving license," she says. "I got my license on my first try in 2014, which felt like a huge accomplishment at the time."
Keerthi's first job in Dubai was as a Sales and Marketing Coordinator in a private company. After working there for three years, she quit her job to take care of her daughter. During this time, she picked up baking as a hobby and started to blog about food.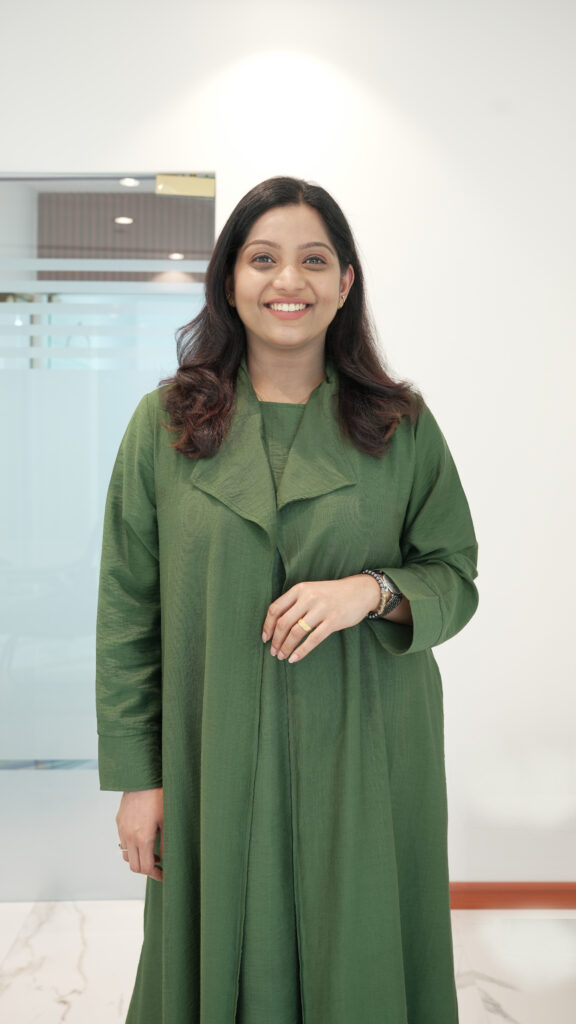 As a stay-at-home mom, Keerthi continued to pursue her passion for media by socializing with women from different communities in Dubai. "I always kept myself engaged by talking to people and connecting with new people," she says.
Keerthi's hard work paid off when she got an opportunity to interview a South Indian film director as a freelance anchor. Her current employer was present at the interview venue and invited her to join the Malayalam channel World Vision HDN as a Marketing Head. She was also offered a weekly celebrity chat show involving the promotions of South Indian movies releasing in UAE every week. "Over time, I developed my own style of interviewing, making the guest feel at ease, and often getting compliments about how they loved the interview," she says.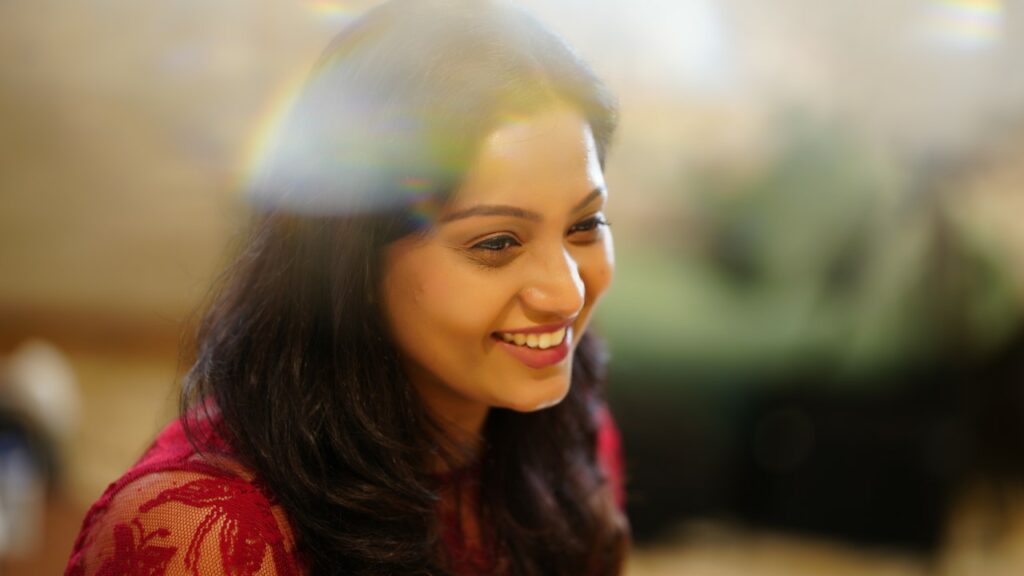 Keerthi's life philosophy is "When you want something, all the universe conspires in helping you achieve it," which she applies to her work and personal life. "I love my work because I get to meet and interact with celebrities and film artists, which isn't that easy for most people," she says. "To run a show successfully with many episodes and to watch the show on the channel is satisfying work."
Keerthi is also passionate about fitness and health. She practiced yoga for two years and now focuses on strength training. "I work with a personal trainer at the gym nearby, and my goal is to lose a few pounds before my birthday," she says.
After work, Keerthi dedicates her time to her family. "I talk to my daughter about her day, put her to sleep, and then it's my husband and me time when we have dinner, discuss our day, and watch our favorite series or movies online," she says.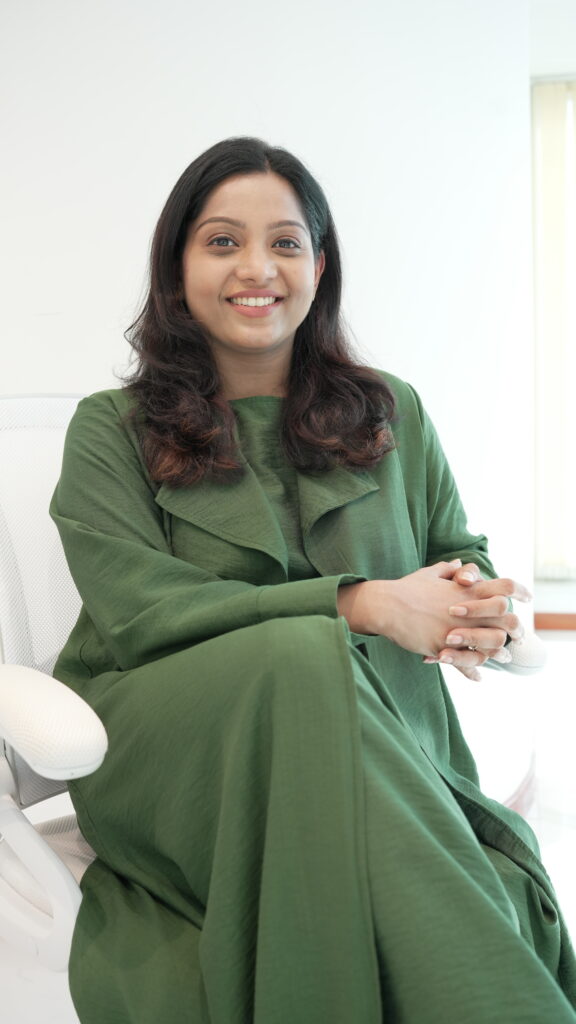 Living in Dubai is a dream come true for Keerthi, who grew up in Saudi Arabia. "As a child, I would often watch a very famous TV show which was telecasted at the Global Village every year," she says. "The anchor would then show around the activities in GV which was the highlight in those years, and once she even attempted bungee jumping on the show. From then, I always wanted to visit Dubai, visit GV, and do bungee jumping. Now that I live in my dream city, I did Bungee and skydiving even, dream come true."
Keerthi's favorite spot in Dubai is her home in Business Bay, where she has a beautiful view of the Burj Khalifa and the Sheikh Zayed Road. "This area has such amazing skyscrapers, and I love the neighborhood," she says. She also enjoys visiting The Pointe with its many amazing restaurants.
MARCH 2023