Children visiting Expo 2020 Dubai were excited to come face to face with a menagerie of dinosaurs at Al Forsan Park on Saturday (5 March).
They were able to meet and pet replicas of the magnificent prehistoric creatures – from adorable baby Tyrannosaurus rexes and Triceratops to the inquisitive Leaellynasaura and terrifying carnivorous Fukuiraptors.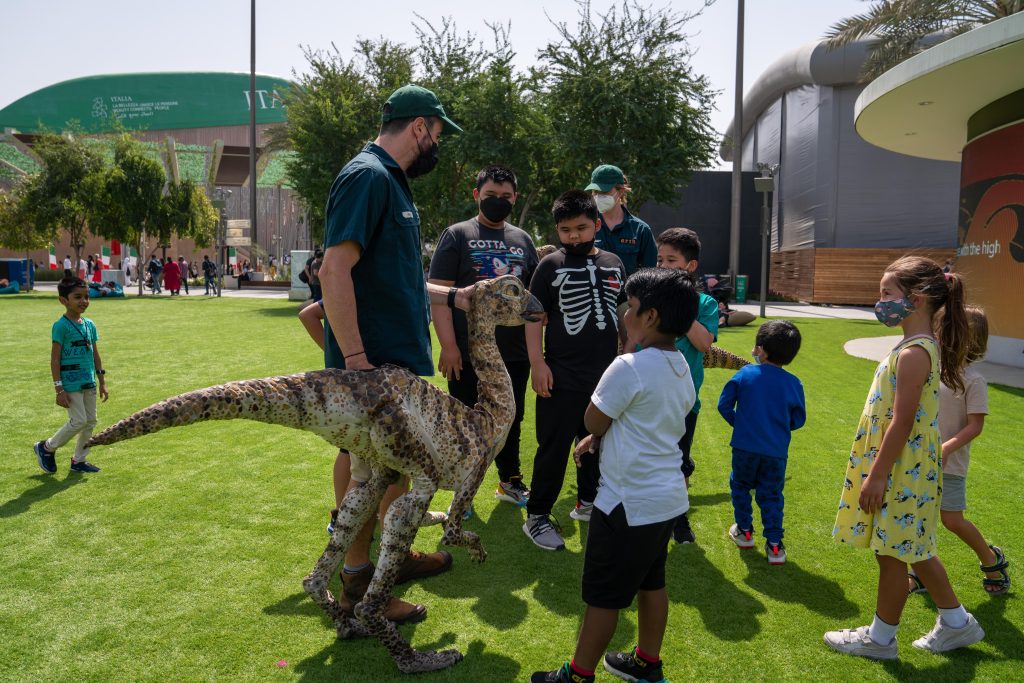 As the dinosaurs walked across Al Forsan Park with a park ranger, people stopped to take pictures with the animals. The dinosaurs will also be available at the park for photo ops on 6 March from 1300 to 1600.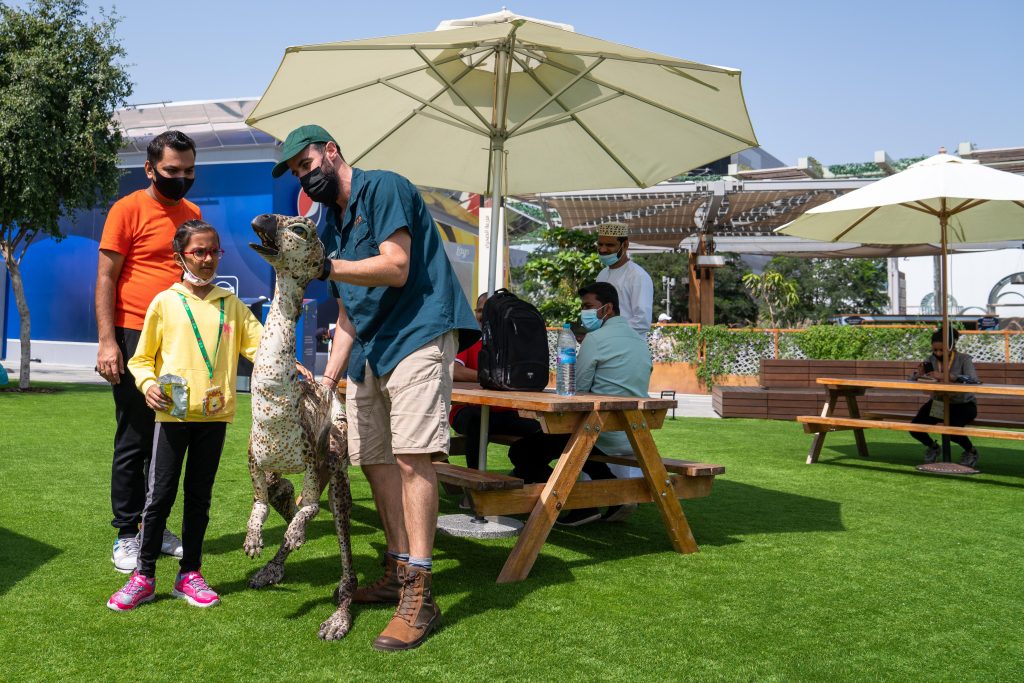 Al Forsan Park is inspired by the UAE's rich tradition of breeding, riding and caring for horses. As visitors walk along the park's interlaced network of paths, they will discover a plethora of opportunities for fun, culture and recreation.
Expo 2020 Dubai has a line-up of thrilling world-class events planned for people of all ages in the final month before closing its doors on 31 March, so "It's Now or Never" to be part of the most significant global gathering of its kind since the start of the pandemic.
Credits: EXPO 2020