By Jojo Dass
For Dubai Vibes Magazine
A 48-year-old, Kuwait-based mechanical engineer from India won the AED20 million Mahzooz Super Saturday special draw held recently, a life-changing event that, he said, left him sleepless the night he learned about it and in a trance-like state the following day.

"I was crying," Dalip said when asked by Dubai Vibes Magazine at a press conference how he felt when he learned he has just won AED20 million.

"I was shocked. The whole night, I was not able to sleep. The following day, I didn't eat. It was already 4pm after work and I believe I haven't blinked."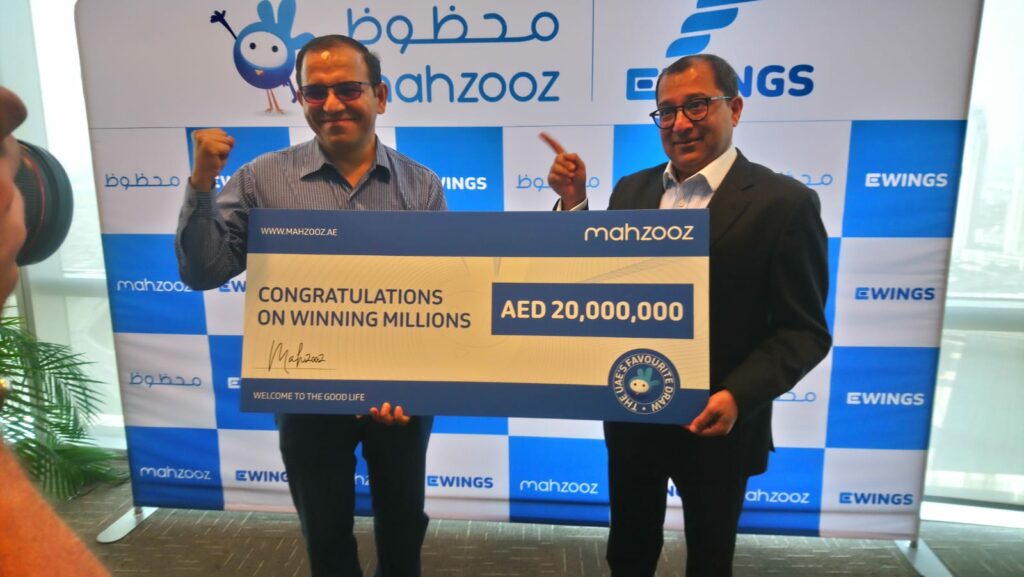 Dalip told media he will confer with his wife and three children to decide what to do with the money. So far, plans include "buying some apartments in the UAE" and "travelling around the world" with his family. Dalip, who said he is planning to retire, will bring his family to Dubai for the New Year celebrations.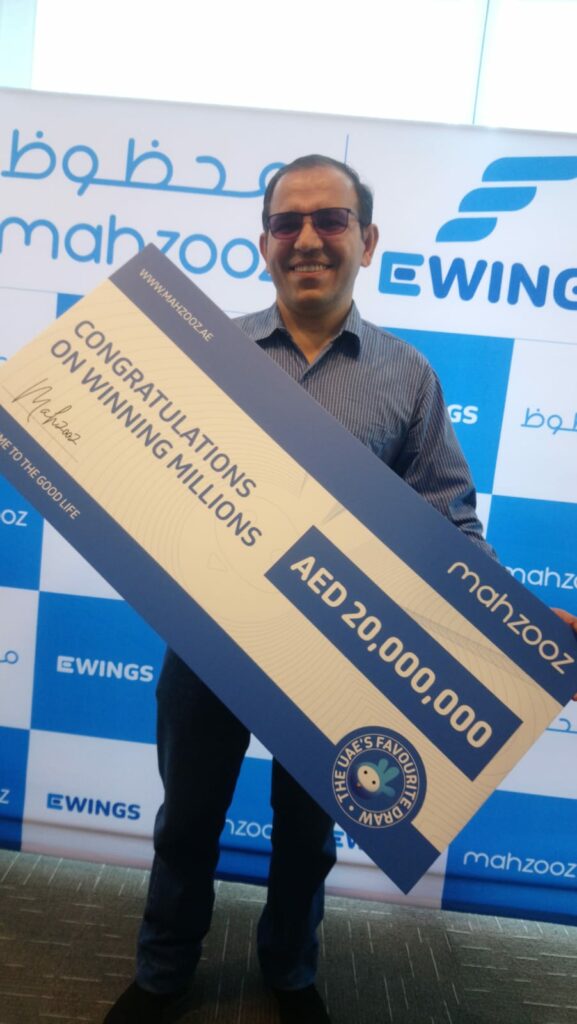 Dalip, who has been participating in the Mahzooz draw from Day One, said he had always been hitting only two of the five number combination and was hoping to win at least AED100,000. He put in two combinations, one of which gave him AED20 million: 12, 24, 31, 39, 49.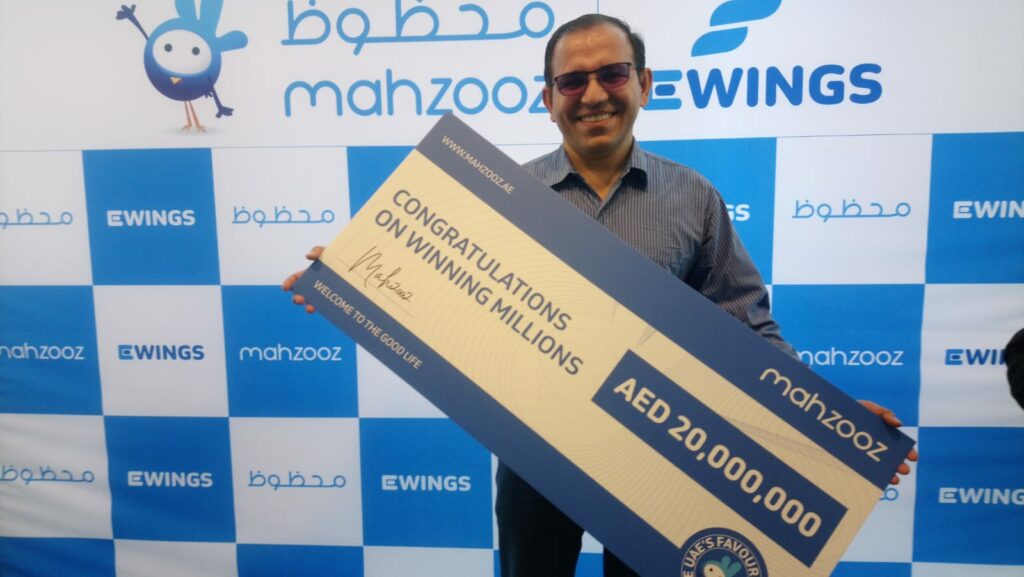 According to Farid Samji, CEO of Ewing, managing operator of Mahzooz, who was also present at the media briefing, a total of 30 participants have become multi-millionaires, winning a total of AED332 million in the past two years that Mahzooz has been in operation.
He said there has also been a total of 211,000 winners, covering all tiers. Of these, 11,000 were from GCC countries other than UAE, winning a total of AED29 million.

There were 10 jackpot winners this year so far, still according to Samji.