Lewis Nigel Cocks, a UK citizen just 33 years old, has distinguished himself as the Deputy Curator of The National Aquarium in the United Arab Emirates. The development of the "Invasion of the Jellyfish" display under his direction is evidence of his steadfast commitment to marine education and protection.
Lewis described the exhibition's motivation and said that the National Aquarium always works to improve its exhibits so as to better serve its visitors. The addition of more jellyfish species to our collection emphasises the increased richness of the oceans throughout the world and exemplifies our dedication to creating engaging exhibits for everyone to enjoy.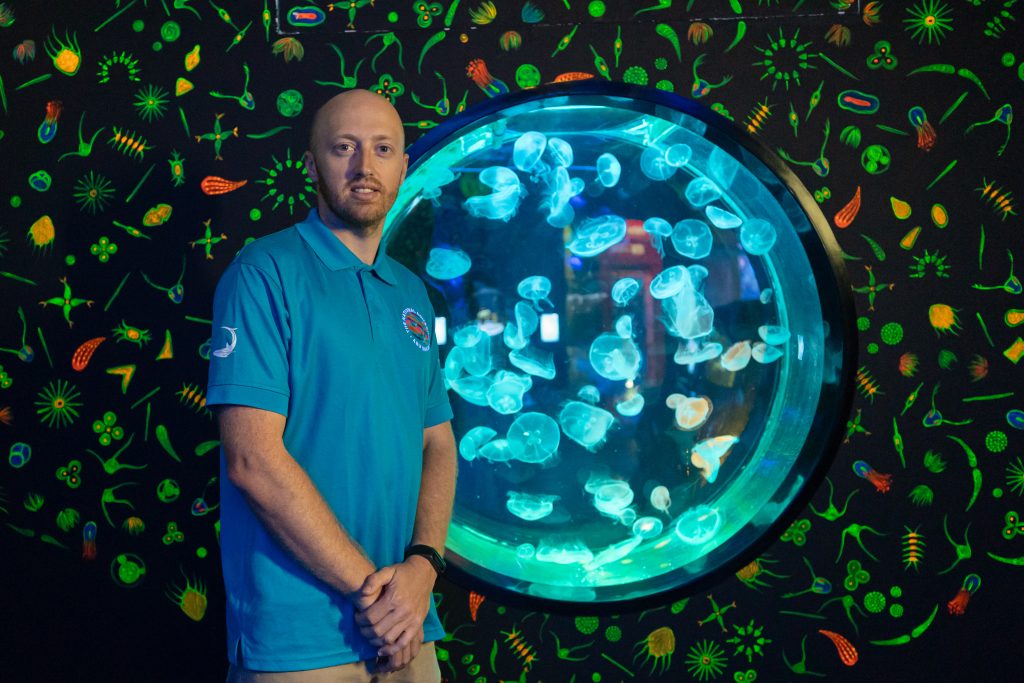 It is a mesmerizing journey through the enigmatic world of jellyfish in the exhibition "Invasion of the Jellyfish". Lewis emphasized, "Once immersed in our Jellyfish invasion, our guests will have a chance to learn about how a jellyfish reproduces, see them feed, and why they sting. Did you know, Jellyfish are not actually a fish, but are more akin to corals and fall under the phylum Cnidaria which comes from the Greek words which means stinging nettles."
Behind the scenes, the team faced unique challenges in creating a suitable environment for these delicate creatures. he elaborated, "A specialized aquarium known as a Kreisel is used, perfectly rounded to avoid any corners or sharp edges. This flow balance provides optimum conditions to ensure the jellyfish receive enough food!"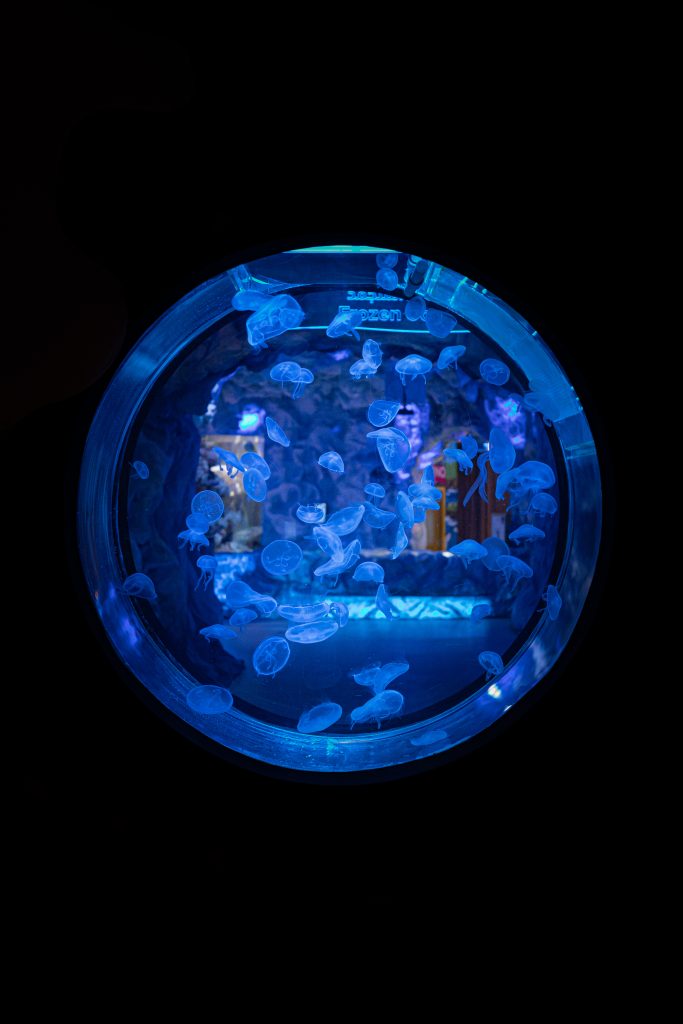 In addition to educating visitors about jellyfish, the exhibition promotes awareness about their role in marine ecosystems. he explained, "The cycle of the Jellyfish is important for a lot of animals around the world, which rely on them as a food source, including other jellyfish!"
Lewis' commitment to conservation is reflected in the aquarium's partnership with The Environment Agency – Abu Dhabi. "Our partnership with EAD is one of our most prestigious and important relationships. We have rescued over 800 sea turtles, and alongside EAD, we do not anticipate slowing down anytime soon. It has been a pleasure to make such an impact on the local wildlife with the EAD," he noted.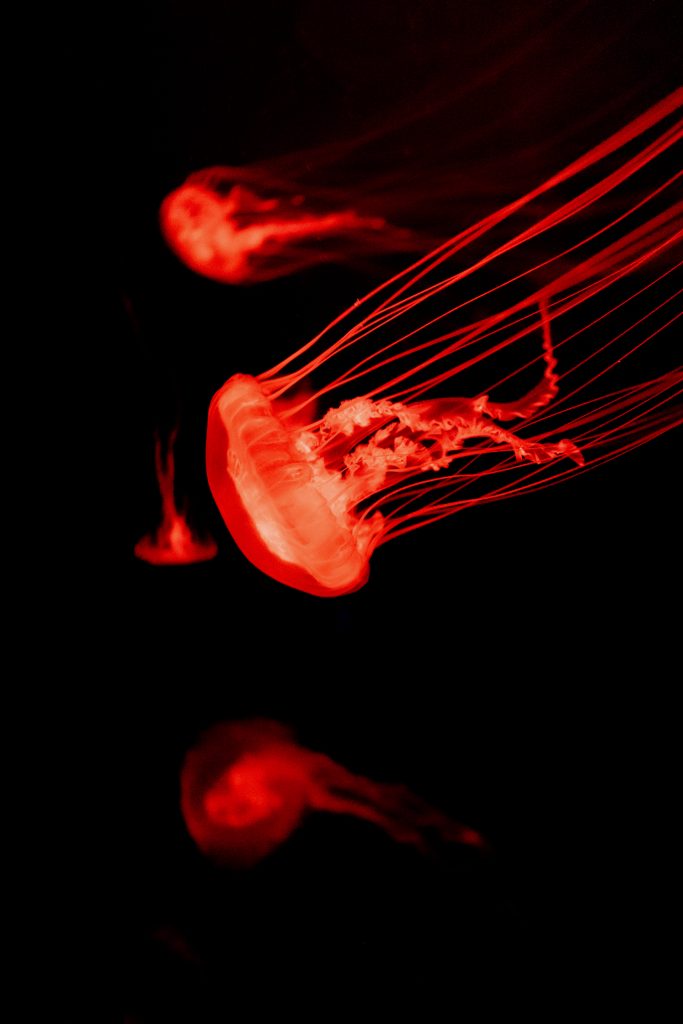 With Lewis at the helm, The National Aquarium's "Invasion of the Jellyfish" has become a beacon of inspiration for both visitors and fellow conservationists. He summarized his journey by saying, "Our vision to keep creating new and unique exhibits is to ensure we stay as a top choice destination within the UAE for all visitors."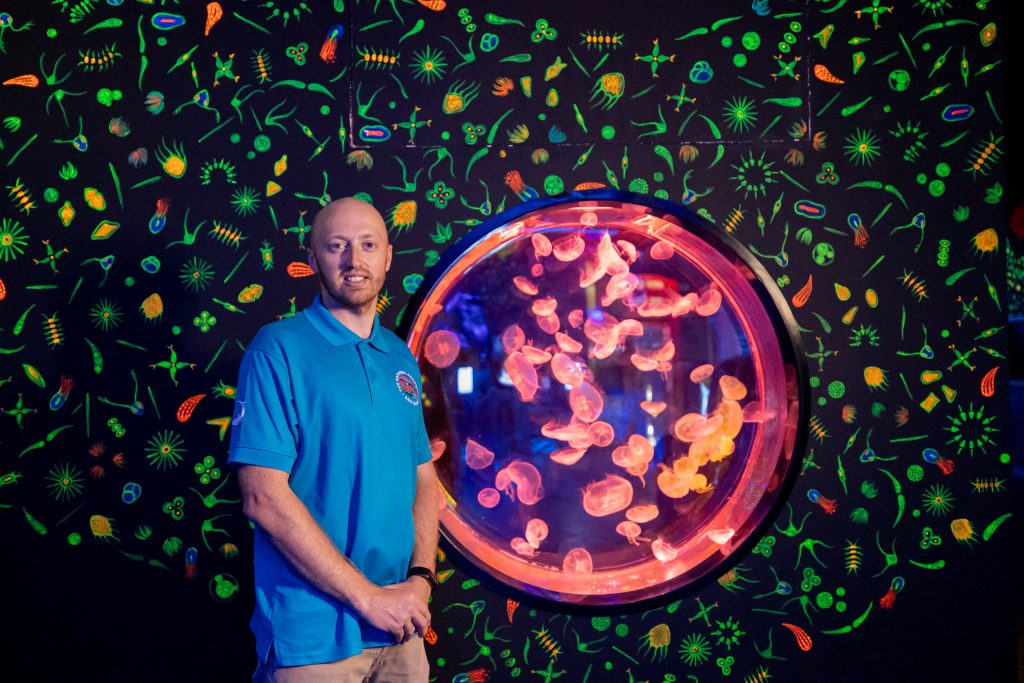 As a result of Lewis Nigel Cocks' unwavering dedication, innovative spirit, and commitment to marine conservation, The National Aquarium has been elevated and Marine Education and Conservation has been affected positively. This story exemplifies the power of one individual to make a difference in the world.