Rifa Jahan, a 26-year-old Indian expat currently working as a Social Media Executive at TishTash Marketing and Communications. She shares her insights and experiences in Dubai in an exclusive interview with Dubai Vibes Magazine.
Rifa comes from a fashion background, having graduated with a degree in Fashion Marketing & Retail Management from Heriot Watt University. Her first job was as a Fashion Stylist at Sivvi.com, and she started working at the age of 22.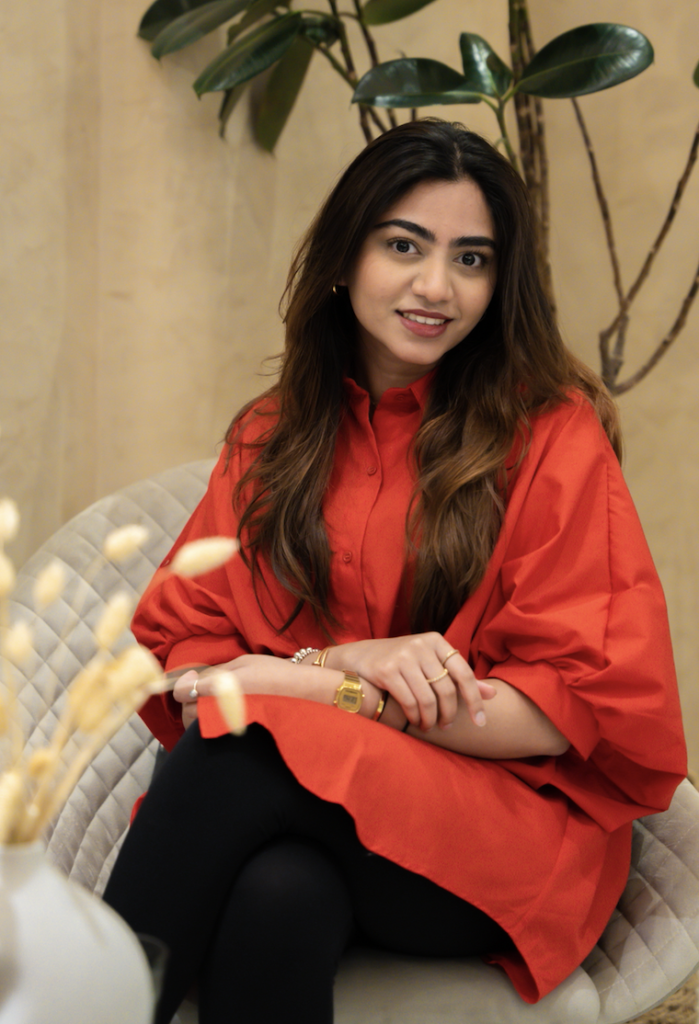 When asked how she finds Dubai, Rifa says that it is home and has always treated her well. Her favorite part of the city is Downtown, and after work, she loves doing charity work, including participating in charity collections and shopping at thrift stores that provide proceeds to welfare places in the UAE.
Prior to her current job, Rifa worked as a Junior Social Media Manager at Garderobe Pre-loved Luxury Fashion. She says she loves learning about different genres of clients in the marketing field, and being at TishTash, which specializes in beauty and wellness, is a great opportunity to add to her knowledge.
However, Rifa admits that the ever-changing Instagram and Facebook features are always a struggle to keep up with.
When asked about her ultimate dream for her family and herself, Rifa shares that she would like to own a fashion design boutique in the UAE. Although Dubai is her home, she would love to move out someday and live in the countryside.
Rifa's life philosophy is to treat others the way you want to be treated. And with her positive outlook on life, Rifa believes that there will always be someone better than you, but how you carry yourself says a lot about you and makes you stand out from the rest.
MARCH 2023