Sinead Clifford is a 24-year-old social media manager at TishTash Communications, a PR and marketing agency in Dubai. Born and raised in a small village in Ireland, Sinead's interest in social media and beauty and fashion content creation started at a young age. She saved up enough money from her first job as a waitress in a restaurant to buy a Canon camera when she was only 15 years old, which she still uses today.
Sinead has been in Dubai for just over a year and has been loving every moment of it. She appreciates the diversity of the city, as it's an expat city of people from over 250 countries. She says, "There is so much to do, and there is always somewhere new and exciting to go to. It is also a great travel hub as lots of countries in Africa and Asia are only a short flight away."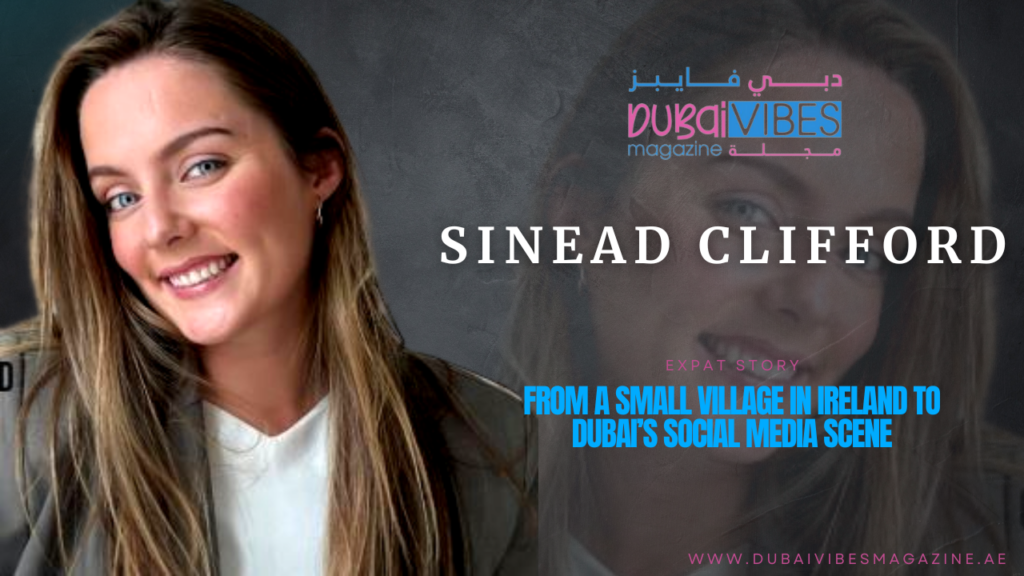 When asked about her favorite part of Dubai, Sinead replies, "I love Black Palace beach, it has such a nice vibe. It gives you a break from the busy city life." After work, Sinead enjoys practicing hot yoga at YOFIT, a yoga studio in the Greens. She says, "It's a mixture of meditation and a workout, and I always feel amazing after."
Before moving to Dubai, Sinead worked for a small seafood company. While she never wants to see another fish again, she learned so much from the family-run business that supports her in her role today. She says that she loves how diverse her current job is. TishTash Communications has a wide range of clients from beauty brands to pet food brands, and there is always something exciting coming up.
However, the biggest struggle in her industry is unpredictability. Often, shoots or events are cancelled last minute, which can be super frustrating when everything is prepped and ready to go. But Sinead has persevered through struggles before. The biggest challenge she faced when she first arrived in Dubai was securing an employer that was trustworthy and caring. She says, "The job market in Dubai can be super harsh, and I am super grateful to be part of TishTash now."
Looking into the future, Sinead's ultimate dream is to be surrounded daily by the people she loves and to be working in the beauty industry. While she loves Dubai, she does not see herself settling down in the city. She would love to stay for a few more years and travel as much as she can, but ultimately, Ireland will be where she settles.
Sinead's life philosophy is "The harder you work, the luckier you get!" She is a testament to this philosophy, having worked hard to pursue her passion in social media and content creation. Her story is an inspiration to many young professionals who are starting out in their careers and chasing their dreams.
MARCH 2023