Sand Sherpa, in collaboration with the Dubai Desert Conservation Reserve, has unveiled their summer discovery trips during the Arabian Travel Market. These unique trips will take visitors to the soon-to-be-opened Visitor Centre, offering an immersive experience that includes sunrise falconry, breakfast, and a wilderness drive.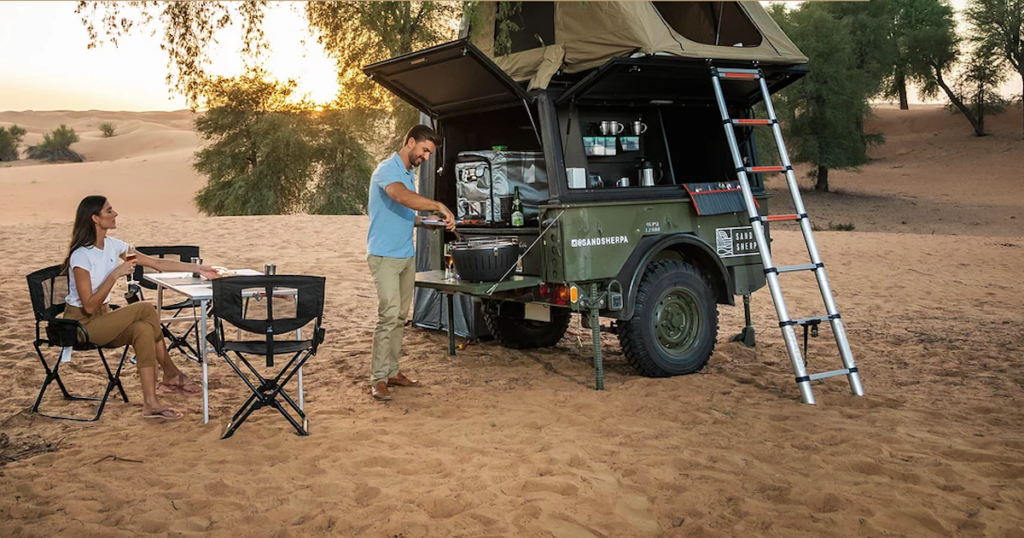 The Visitor Centre features interactive exhibits designed to inform and entertain guests. Following a 30-minute tour, Sand Sherpa will showcase a falconry display before treating visitors to a delicious breakfast on the centre's panoramic viewing platform.
Peter Bergh, Operations Director and Partner of Sand Sherpa, highlighted the focus on education in their offerings. In the previous season, Sand Sherpa successfully hosted day visits and residential school trips, introducing guests to Dubai's natural and unspoiled landscape.
To further enhance their offerings during the summer, Sand Sherpa will introduce Arrive and Drive packages. These packages, available at 8:15 am and 5 pm, will provide escorted discovery drives into the reserve, allowing adventurers to explore and appreciate the beauty of the reserve's surroundings.
Sand Sherpa's collaboration with the Dubai Desert Conservation Reserve aims to provide memorable experiences that combine education, wildlife encounters, and stunning landscapes, showcasing the unique natural beauty of Dubai.