Saudi Arabia has revealed plans for the Falcon's Flight, the world's fastest and tallest rollercoaster, set to reach 156mph with a 640ft drop.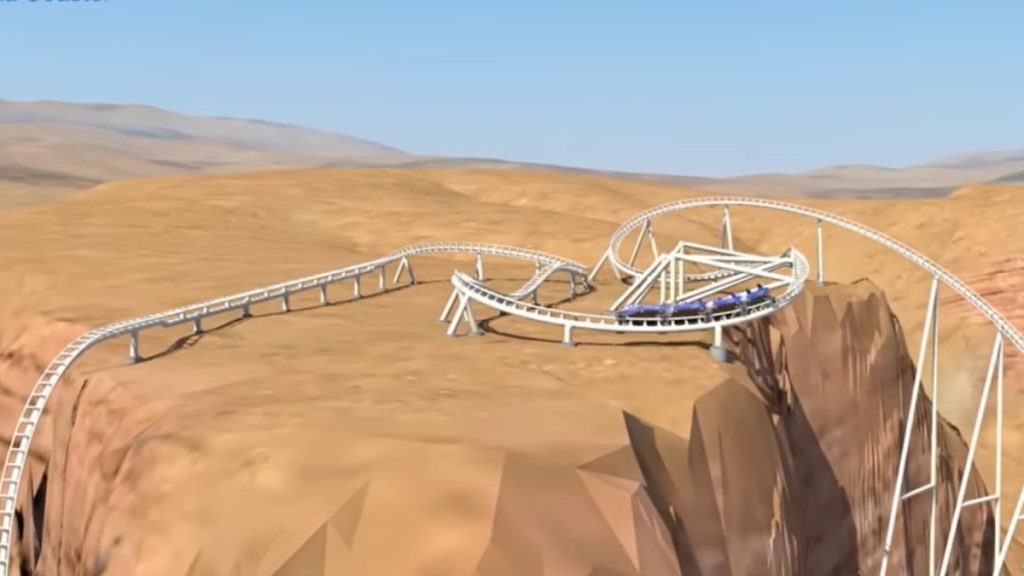 The ride will be a centerpiece at Six Flags Qiddiya, an entertainment hub near Riyadh, aligning with the nation's Vision 2030 initiative. The rollercoaster aims to surpass current height and speed records, with a design featuring over 13,000ft of track, dramatic twists, and a cliff descent.
Philippe Gas, CEO of Qiddiya, highlighted the ride's uniqueness and intensity. Six Flags Qiddiya is part of Saudi Arabia's Vision 2030 plan to diversify the economy.